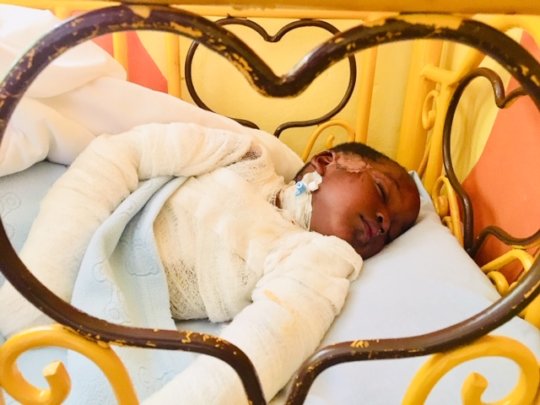 Treating burns is one of the most expensive treatments at our Hospital especially when the total burns surface area is large. Whisper can spend over $1,351 on a single patient with total burns surface area of above 40% when daily dressing, treatment and skin grafting is involved.
We have so far registered 14 severe burns cases since this year started and the major cause of burns among our patients as reported by most caretakers at our Hospital is domestic violence/child abuse. Most of the burn cases we receive are usually not accidental.
When the investigations were done by our social workers, it was found out that most of our patients are burnt intentionally. They poured on hot water or even hot porridge by one of the members in their families forexample a harsh stepmother, grandmother or inlaws.
Most of these children come from very poor families and are rescued from such severe burns by good samaritans and are brought to Whisper's Magical Children's Hospital where they are taken good care of until they are fully healed. We thank you so much for supporting this project.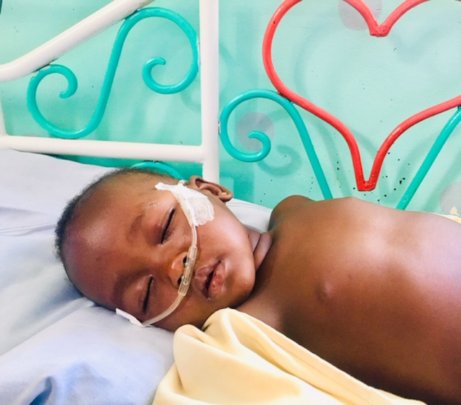 This project was established to continuously organise blood donation sessions, safe blood processing and screening. In the past three months our Hospital has transfused blood to 615 anemic patients. This also comes with an increment in the total number of sickle cell and malaria patients making it to 832 patients combined in the previous three months.
There are days when we face the problem of scarcity of blood within the Eastern region of Uganda and the only solution is to organise blood donation sessions inorder to save the lives of the anemic children and adults. These sessions are sometimes conducted outside our Hospital and the blood obtained is later sent to Nakasero blood bank in Kampala for screening and processing.
Basing on our Hospital findings, the shortage for blood in the Eastern region is mainly caused by severe malaria and sickle cell disease within the region. This mainly happens during the rainy seasons whereby there is plenty of thick bush growing and alot of stagnant water which acts as a breeding ground for Anopheles mosquitoes. Once malaria is too much in the region, the number of blood transfusion increases causing scarcity in the blood supply to various Hospitals in Jinja.
Your funding towards this project has enebled us to obtain blood which has saved so many anemic patients with no hope of getting blood anywhere.
Thank you so much.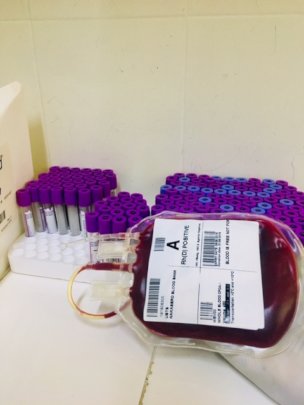 In the past three months, Whisper's Magical Children's Hospital and Maternity has saved quite a big number of malnourished children registered in our nutritional ward. We have saved a total of 45 malnourished children in the past three months. Few of these patients had mild malnutrition but the biggest number of patients received were severely malnourished.
Tuberculosis is so common among the malnourished children since they have immunosuppression. They are always referred to Nalufenya Hospital to get Anti-TBs and later brought back to Whisper's Hospital to complete their nutritional rehabilitation. Most of our patients are brought in by their caretakers who are not their biological parents. This shows a high level of child negligence within the families.
The major causes of malnutrition at our Hospital in the past three days as reported by our nutritionist and social workers are poverty(extreme), prolonged drought and domestic violence whereby parents neglect their children to their grandparents or even stepmothers who mistreat them by beating and denying them food to eat at home. Some of these malnourished children come when they are so wasted while others come with grade 3 oedema.
We thank all our donors for supporting us through donating to this project. So many lives are being saved in Uganda.
WARNING: Javascript is currently disabled or is not available in your browser. GlobalGiving makes extensive use of Javascript and will not function properly with Javascript disabled.
Please enable Javascript
and refresh this page.