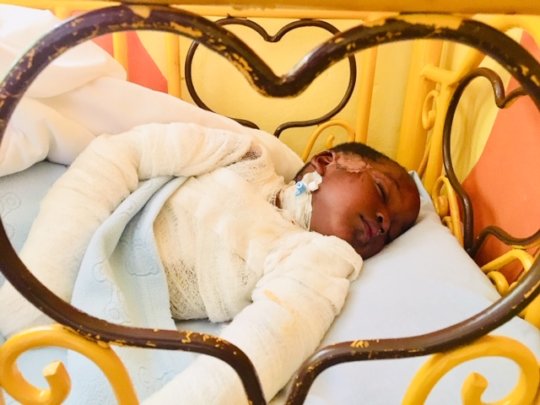 Treating burns is one of the most expensive treatments at our Hospital especially when the total burns surface area is large. Whisper can spend over $1,351 on a single patient with total burns surface area of above 40% when daily dressing, treatment and skin grafting is involved.
We have so far registered 14 severe burns cases since this year started and the major cause of burns among our patients as reported by most caretakers at our Hospital is domestic violence/child abuse. Most of the burn cases we receive are usually not accidental.
When the investigations were done by our social workers, it was found out that most of our patients are burnt intentionally. They poured on hot water or even hot porridge by one of the members in their families forexample a harsh stepmother, grandmother or inlaws.
Most of these children come from very poor families and are rescued from such severe burns by good samaritans and are brought to Whisper's Magical Children's Hospital where they are taken good care of until they are fully healed. We thank you so much for supporting this project.