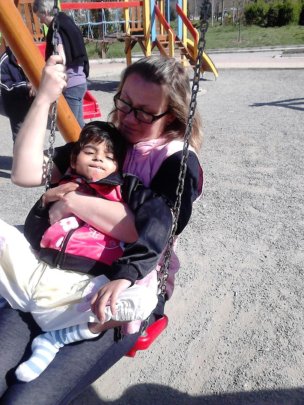 What Cedar's model is best known for, is the individual care to children. As you know, our children and young adults arrived in the small family-type house a year ago and for this period we did our best to get to know them well, to find out about their needs, to make them feel comfortable and at home.
I'd like to share the story of Gloria and Sashko who now enjoy much better life after receiving tailor made wheelchairs.
Gloria is 19. When she arrived in the house her body was so spastic that she couldn't move her limps at all. Gloria wasn't interested in anything. Nothing could get her attention. It took her months to start noticing her peers and become interested in what they do. Thanks to our consistent care she started smiling.
Sashko is 22. Before coming to our house, he had no access to a proper treatment. His ability to move was severely restricted. But Sashko found a reason to be happy and improve his health in our house. He met his sister here. After being separated for a long time they now live together and enjoy it. Thanks to that Sashko is much happier and more open. More often he initiates contacts with his peers, smiles and even shows preferences to some carers in the house.
Both Gloria and Sashko have not received any rehabilitation for years, since their carers were afraid of breaking their limbs. Last November we invited a physiotherapist from the UK who visited Kazanlak to help us appoint the best therapy for the children. She made a rehabilitation plan for them and recommended usage of specialized wheelchairs that have additional supports to keep their bodies in a proper position according to the purpose of treatment.
They both meet their therapist twice a week now. Gloria's legs and arms are more extended and she started becoming interested in the life in the house. She looks for the attention of the carers and her friends and loughs out loud. Same goes for Sashko, who likes spending time with the rest of the children, often sits at the coach watching outside and shows interest to toys.
Life became even better when Gloria and Sashko received the specialized wheelchairs that prevent them from taking curve postures, give them the possibility to stand straight and see around, as well as seat at the table together with the rest of the children.
We would like to thank all our partners who helped us provide the wheelchairs and made Gloria and Sashko feel real members of our small family.
And if you like our story and consider our work important, please donate now. Your contribution will enable us achieve more.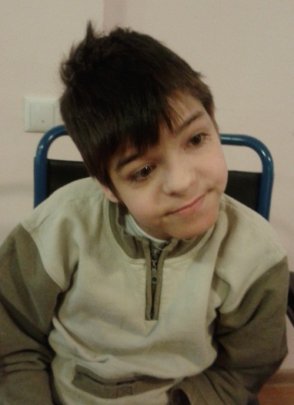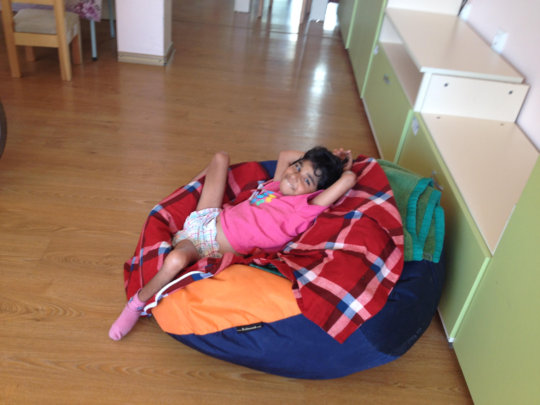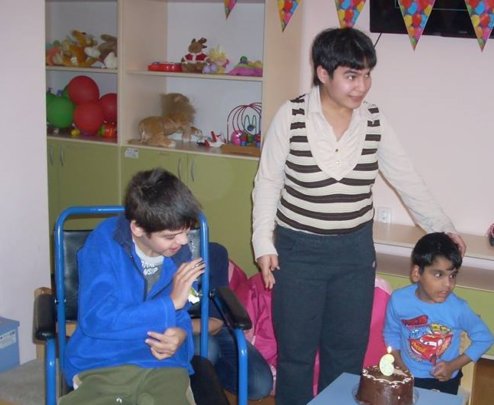 Links: