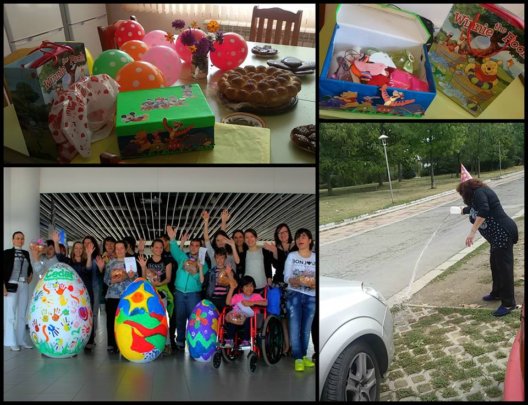 The summer passed by quickly and was full of positive emotions and new experiences. When the autumn came, an extraordinary and very special moment occurred for one of our children. She was adopted by a family from abroad and now she has her loving mother, father, brothers and sisters. We at the Cedar Foundation are extremely happy for this adoption.
We still miss our child from the family type house, but we strive for full family care for every child.
We at the Cedar foundation know that she will have new opportunities, resulting in a fulfilling and meaningful life. Simply being provided a safe household and loving parents is a benefit in itself. But perhaps more importantly is the fact that an adopted child knows she has two parents who love her. The feeling a child receives, knowing that she is loved is immeasurable, and it's obvious a loved child will carry that love and confidence wherever life may take her.
We organised an emotional farewell party with presents and wish her happy childhood in her new family abroad! We still keep in touch with her through Skype, and see she is progressing every day.
On the 12th of November The Cedar Foundation organized an Annual Charity Ball to raise funds for the social services we manage. 100% of the raised sum will be invested in expanding and further improving the services managed by the foundation in the individual development of disadvantaged children and young adults as well as innovative approach towards supporting the families of people with disabilities. The Ball was under the patronage of Rumyana Neykova - the Olympic rowing champion 2008. Since 2013 she has been working with people with disabilities.
As a patron of the event she gave a rowing lesson to our children. All of them were extremely happy to meet her and to be introduced to the rowing.
As every year, among the guests at the Charity ball were disadvantaged children and young adults as well as a team of social workers on the ground. They even took part in the program, singing, dancing and showing their various talents.