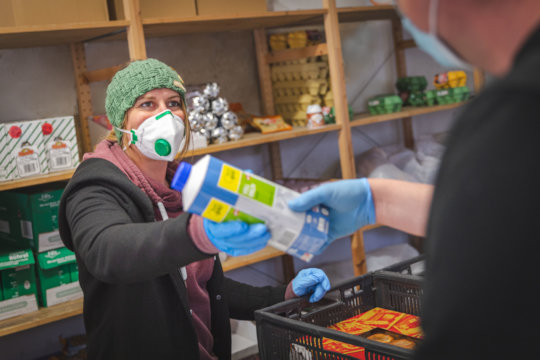 Since the outbreak of the pandemic, more and more people who never would have thought it possible have turned to Caritas. Corona has finally brought poverty to the center of society, says Michael Landau, President of Caritas Austria: "Many people who were able to provide for themselves well before the pandemic now fear for their livelihoods and are increasingly turning to Caritas for help. One million people are unemployed or on short-time work. We are experiencing a health crisis, but also an economic and social crisis, an educational and psychosocial crisis. We need to look at those who are having a particularly hard time now."
Unemployment and short-time work in particular are affecting many people, especially single parent households and large families. Two-thirds of the people visiting the Caritas social counseling centers are people with children, and a disproportionately large number of them are single parents, but also new self-employed people or one-person entrepreneurs. These are people whose incomes have been cut off by the crisis and who don't know how to pay rents or energy bills.
Direct support from Caritas in Austria
Most of Caritas' Corona emergency aid is distributed through the 53 Austria-wide social counselling centers. They are the first point of contact for people affected by poverty, where they can receive concrete help in the form of financial assistance for covering rent or energy costs, support with the costs of schooling for their children, or, in a very pragmatic way, find out where the nearest Caritas food distribution point is. Additionally, in Upper Austria alone, around 1,260 adults and children received help in the form of cash and food assistance in 2020. In Salzburg, 4,000 food parcels (totalling 70tonns of food) were distributed and 7,500 additional overnight stays in emergency sleeping facilities were made possible. Further many Caritas emergency shelters for homeless people opened their doors 24 hours a day, providing a safe and protected place for people without shelter during the pandemic.

Our solidarity needs a long breath
"The health crisis of today must not become more and more the social crisis of tomorrow," appealed Caritas Austria and Caritas Europa President Michael Landau already in 2020. Looking at the increasing numbers of people contacting asking for Caritas support for the first time in their lives, that appeal still rings true.
The last twelve months have made it clear that our help requires a lot of patience and solidarity, because the virus and much more its consequences will keep us busy for even longer. We are not talking about days or weeks, but about months and years. We are not only talking about people who were already in crisis before the pandemic, but also about those who stood in the middle of society and are now facing new hardships.
I thank you for your support for people in need in these challenging times.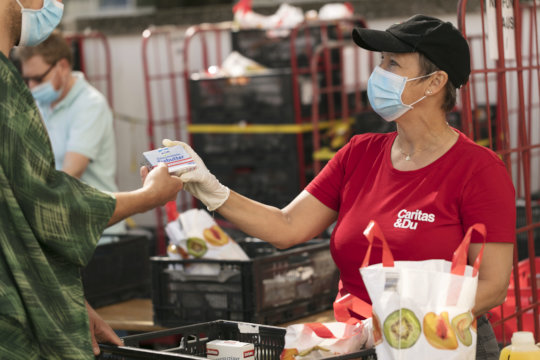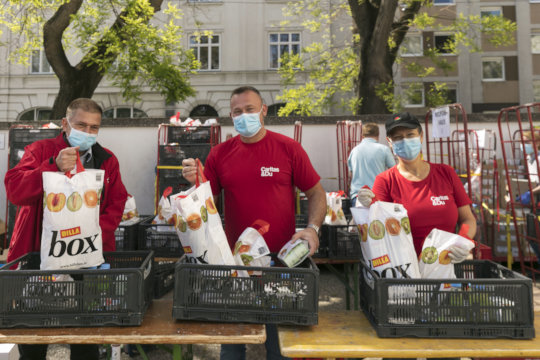 Links: