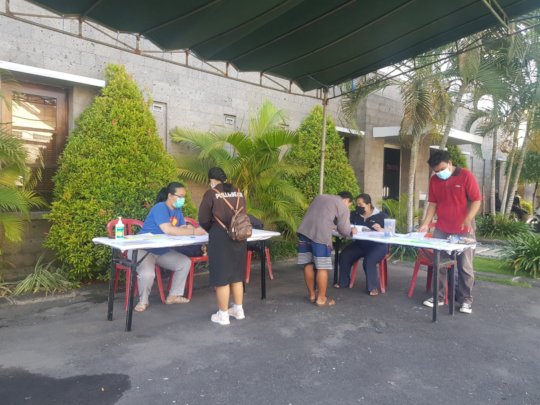 Dear Donors,
Happy new year 2021! May 2021 bring you joy, happiness, and great health.
At the end of 2020, YKIP did some activities to support the children in the program. November 2020 was the time we distributed your donation to the children. It was the second quarter donation distribution for the academic year 2020-2021.
During the second quarter distribution, we distribute the money that the children can be used to pay for the internet package to support their online study. We distribute the fund for all students in our project area: Denpasar, Badung, Gianyar, Karangasem, Tejakula, and Pengotan.
In December 2020, we are grateful to receive an additional donation from our sponsors to distribute the food package for the students. There are 505 food packages were distributed to all students in the four programs: KEMBALI, VOCATIONAL, UNIVERSITY, and KIDS.
To brighten your new year, one of your sponsored children from Denpasar sends her regards to you. Here is the letter from Noviyanti:
Hello, my name is Novianti.
I am from Denpasar.
I am thankful that God always gives good health for me and my family. Because of this situation, we should always maintain our health and follow the health protocols to avoid the coronavirus.
Study activities are currently carried out at home by the online system, because as you already know this season does not allow us to go to school, meaning it costs us more money to buy the internet data. Happy to let you know that my report scores are fortunately increasing.
During these times, I just stay at home because I am too afraid of the coronavirus.
I have a dream to be a successful person that makes my parent happy and so proud of me. Wish me luck. :)
I want to thank you very much to GlobalGiving Crowdfunding donors who have supported me with a scholarship. It means so much to me.
You always have my prayers so that mercy and grace would always follow you all the days of your life.
Please take care.
Love from Bali,
Novianti
*the letter has been proofread without changing the content.
Thank you for your continuous support of our program,
YKIP Team