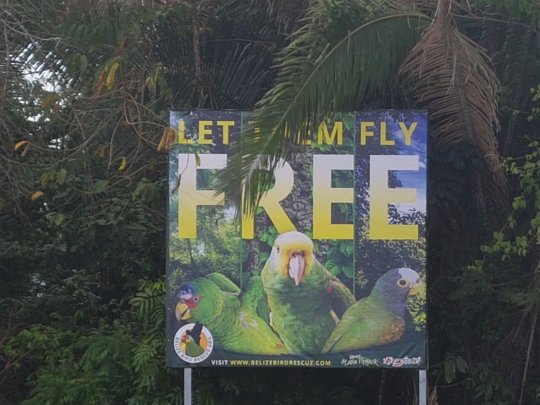 Dear all
Finally we have made progress!!! Thanks to your donations and support we have been able to create this amazing eye-slapping billboard for the busiest junction in Cayo at the busiest time of year.
We were lucky enough to enlist the gratis services of San Ignacio designer Glenn Patrick who put his beauty together, and then the Belmopan advertising company Impact Designs who gave us a 50% match on the cost of the vinyl. So for a grand sum of $250US plus another $200 to extend the frame outside of the clutches of the new roundabout, we ended up with an incredible banner for a fraction of the actual value of the sign. See how much you can achieve in Belize with very few $$$.
Congrats to all of our contributors here – you have helped us to make an AMAZING difference. It's been up 5 hours and already eople are talking about it. The next evolution will be to have birds 'flying' off this billboard and floating around in the trees above, but that's a whole bunch more money. One day!
Please keep the donations coming, and if you know of anyone who has a passion for environmental education in the tropics, please send them our way. We have a tonne of ideas, a willing team plus an amazing audience of Belize's youth comprising 50% of the population, but as usual... absolutely no money :-/.
2017 theme for conservation education in Belize: "Listen to the young voices"
#are youlistening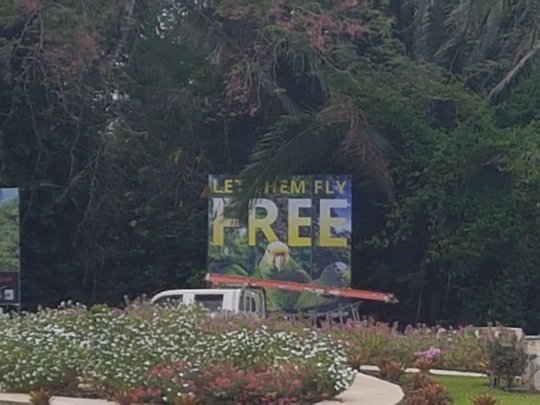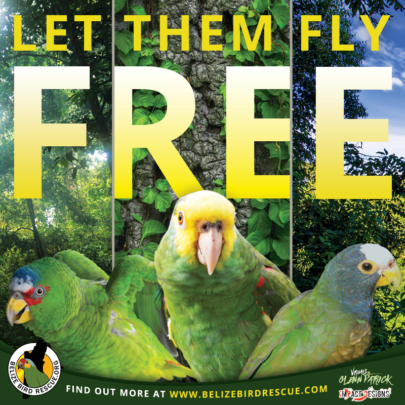 Links: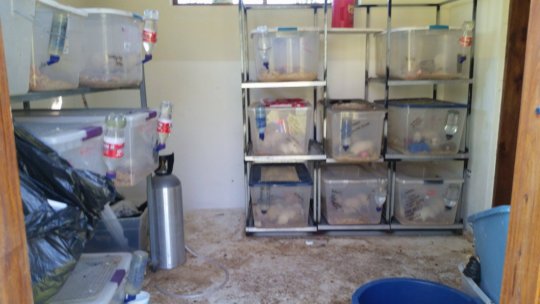 My sincere apologies for the late report – I was really hoping for some excellent news and photos and fanfare… but alas, a little longer it seems.
Having sourced the structure for the enclosure in the shape of a very generous donation of 30 power poles from the local electricity company, we are now faced with a new problem: how to transport 30 x 40' poles to BBR. We know it's way more than we need, but we are not going to look a gift horse in the mouth, and we know we can use them in many other ways for future projects at BBR.
The quote for moving them is $450. We checked several people and they all said the same. It is what it is. So having made the decision to go ahead with the transport, we are now dependent on the 'just now' of Belize Time, which could be any time from a few days to several weeks.
I am so sorry to have to keep extending this project: every time I firmly believe this is the last report before the final fanfare, there's another hurdle. I really do hope to follow this up with better news in the next week or so. I am so annoyed with myself, I am not even going to post a picture. Actually – I could just show you what your waterbird house is being used for right now – just so you know it's not a totally wasted effort. If you're squeamish or love rats as pets, look away now.
Once again, our undying gratitude for your interest, support and encouragement and will definitely talk soon.
Best,
Nikki and the BBR Team
onwards and upwards!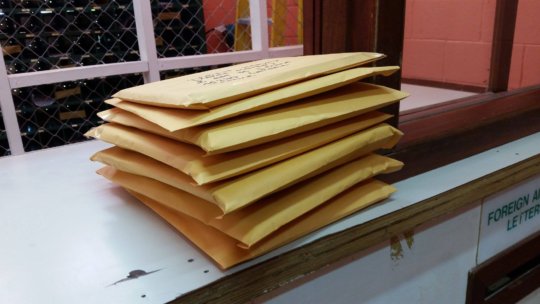 Dear all,
2016 finished on a super high note thanks to your amazing generosity coupled with the match-a-million from the Gates Foundation.
In the last quarter of 2016 we raised just a few dollars short of a fabulous $5,500US. A respectable figure that will cover food expenses and pay the wonderful Oscar's wages for two complete months! That is a great relief to us, I can assure you.
I have finally sent out our (embarrassingly belated) thank you packages today, and want to say once again a heartfelt thanks to all of you who contributed and have been so patiently waiting for your gifts. We hope you like them! Also a huge thanks to those of you who declined your gifts in favour of additional funds for BBR, or who asked to have them re-gifted. If you haven't received the package you expected within a month, please let me know: its either gone astray or there has been an administration error (me!)
All in all it's been an amazing experience to see so many people helping us to help the birds of Belize. We are fast approaching baby season and will be on the campaign trail once again to raise precious funds to get us through those early expenses of baby food and intensive care for any and all species that may come our way.
Bless you all for your help, and please, please, please continue to spread the word: our 2017 goal is to cover the $2000US monthly food bill and Oscar's $890 per month wages with donated funds. With your help and support, we are sure we can do it!
Thank you!
Nikki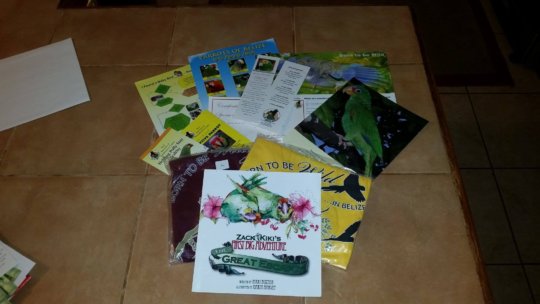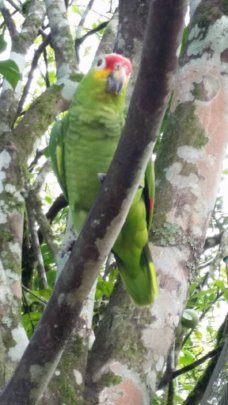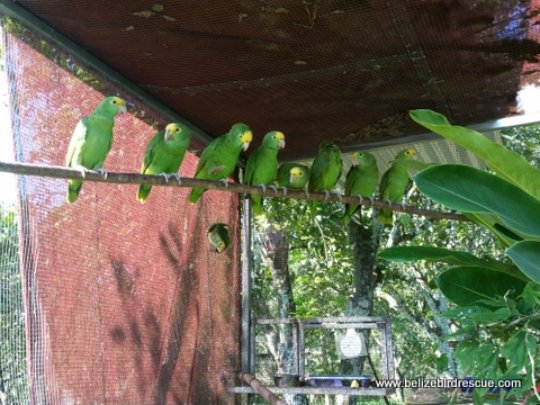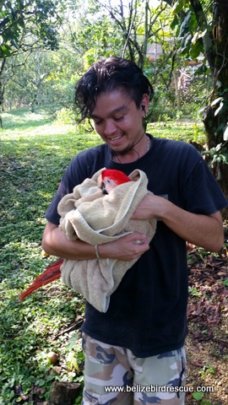 Links:
WARNING: Javascript is currently disabled or is not available in your browser. GlobalGiving makes extensive use of Javascript and will not function properly with Javascript disabled.
Please enable Javascript
and refresh this page.