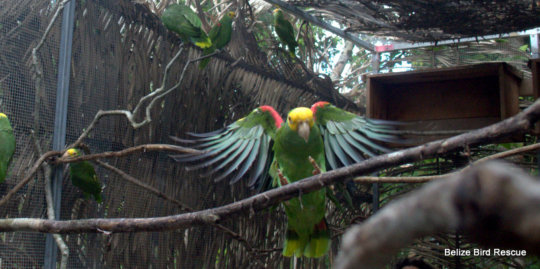 Dear all,
I know it's only a month since our last report, but we want to take this opportunity to give you a brief update on the latest exciting happening for our 'Up and Running' project. For the whole month of September Belize Bird Rescue has had the honour of being GlobalGiving's Project of the Month. As you may know, we have had several disasters with our 2 old vehicles: one needs a complete new engine and the other is only just limping along and is super-expensive to run, so the money from the project of the Month Club is hopefully going to get us back up and driving! Thank you so much to the project of the month donors for their amazing contribution and to GlobalGiving for choosing us out of all of the excellent causes and projects out there. And of course, huge thanks to all of YOU – our regular supporters who have helped to swell the donation from the Club and make our goal more achievable. Once we have the disbursement in Belize we will be shopping for the perfect vehicle that has the best bang for our buck. Watch this space!
Since our last report, we have had the joy of releasing as additional 5 olive-throated parakeets and 4 white-fronted amazons into the wild groups around the Centre, plus 15 yellowheaded amazons who were all older ex-pets and so habituated when they came to us that we never thought they could be released. Thank goodness they are proving us wrong.
Finally, in case you wondering, we managed to escape the devastation of the hurricanes so far this season. We know an awful lot of our fellow conservationists on many Caribbean Islands were not quite so lucky, and our heart goes out to them. Believe me, we know how they feel. There but for the grace of God go us.
So thank you once again and we will be in touch hopefully with photos of our wonderful new rescue vehicle!
Warm regards,
Nikki and the BBR Team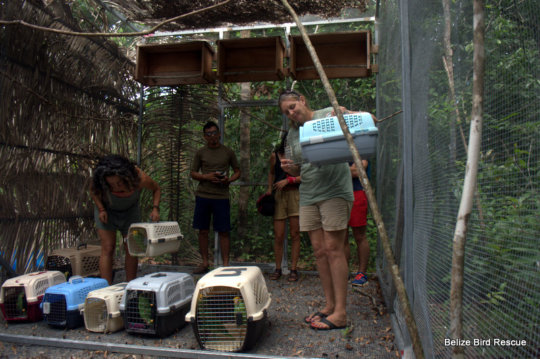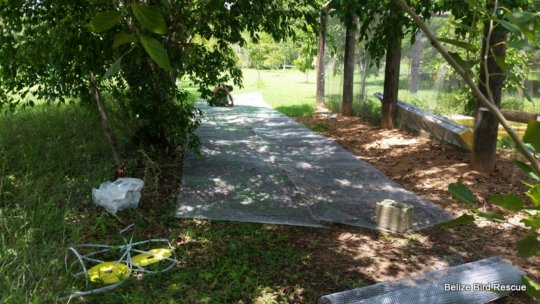 Dear All,
It's been the longest road ever for a BBR construction project, but we have at long last finished the waterbird enclosure.
In addition to your generous and dedicated donations, we received help from the local power company Belize Electricity Ltd. who donated used power poles for the support structure.
We also received cash donations in the memory of Amanda Autumn Margraves, a talented young rehabber and beautiful soul who passed away earlier this year. The rehab community is still mourning her death, and there have been many rehab-related and garden memorials set up in her name. We are dedicating this enclosure to her memory. Pelicans were one of her greatest loves and I know she would be overjoyed to know that BBR finally has an enclosure specifically designed to help these amazing creatures.
There is still a lot of cosmetic work to do on the enclosure: we will need to dress it up with leaves and bushes to provide a 3-foot high visual barrier all around, to avoid stressing the birds inside. We already know our mighty Jabiru baby is going to be the first customer for the enclosure – very likely in the next day or two. Please drop in on our facbook page where we will post lots of photos of this memorable event. We can't wait!
Once again, than you SO much for making this such a special project with a fantastic outcome just in time for the 2017/8 pelican season.
Warm regards,
Nikki and the BBR Team
In Memory of Amanda Autumn Margraves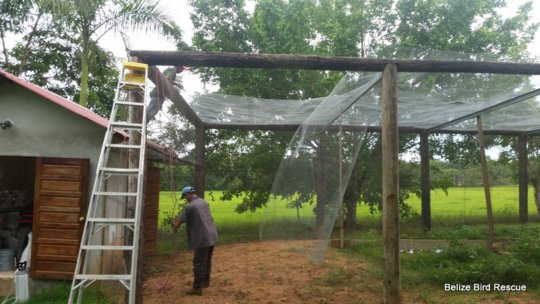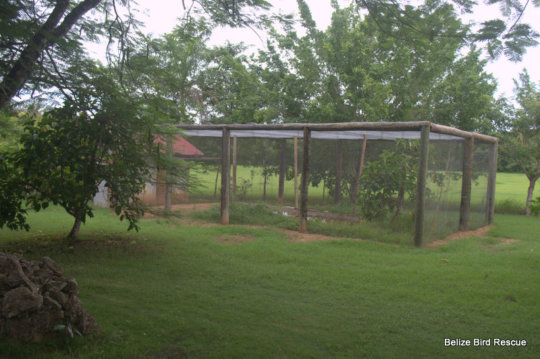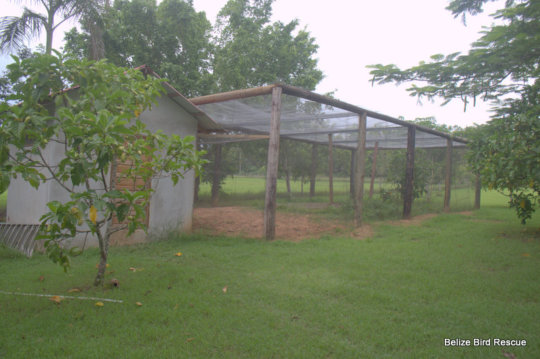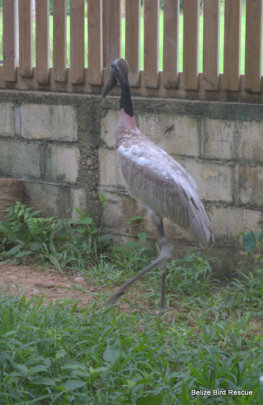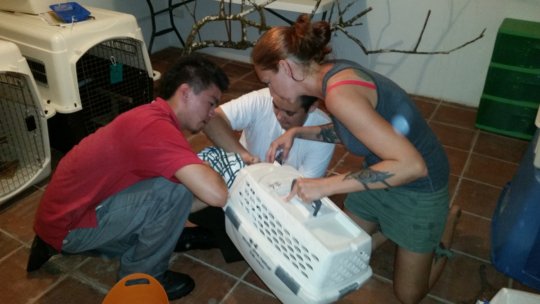 Links: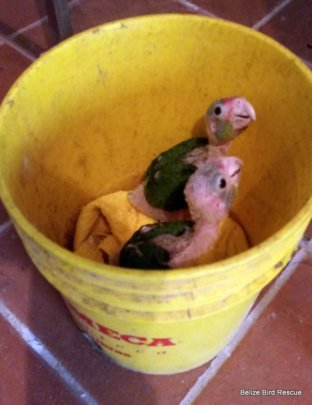 Dear all,
Our sincere and humble thanks to you once again for your incredible generosity over the last few months. We are always stuck for adequate words as it's almost impossible to convey you how grateful we are for your support.
So far for the first half of this year we have released 90 birds which included 51 parrots. Then the baby season brought us 42 additional confiscated and rescued parrots, which put us almost back where we were. Our total of birds currently in the rehab programme is 198, almost all of them parrots rescued from the illegal pet trade.
This has not been an easy couple of years: we are transitioning from being privately (and comfortably) funded, to striving to stay afloat. In case you weren't aware, the sole income generation for BBR was through our co-founder/director Jerry, but he was severely impacted by the oilfield crash two years ago. Since that time we have been using our remaining savings to keep BBR up and running and to establish a Bed & Breakfast business on-site to provide sustainable long-term funding for the Rescue. We are getting there slowly and the B&B is gradually gaining a solid reputation. By all means share our information: www.rockfarmbelize.com
We are also launching a Membership Programme called 'Fly Free Belize' which would make a fabulous and affordable gift for friends and family – and yourself of course! Please check out the BBR website for details.
We believe we have realistic future strategies to become self-sustaining, provided we can continue to receive help from people like you in the meantime. So - if there is one more giant thing we could ask you to do for us, it would be to share our Global Giving projects, website and Facebook page with your social media contacts, friends and family. Our total annual outgoings for the rescue are still around $80,000US. We can see no realistic way of reducing this figure whilst maintaining our core activities which include assisting the Forest Department with their anti-poaching and enforcement strategies and continuing the hand-rearing of confiscated and at-risk chicks, especially the endangered yellowheaded parrot (Amazona oratrix belizensis).
Once again, thank you so much for your generosity and support.
Warm regards,
Nikki and the BBR Team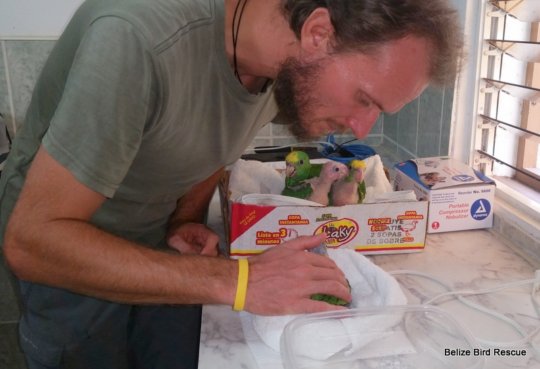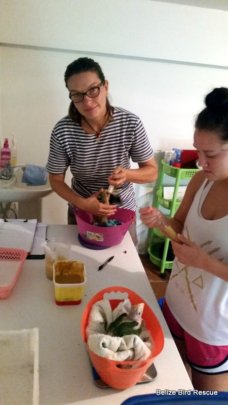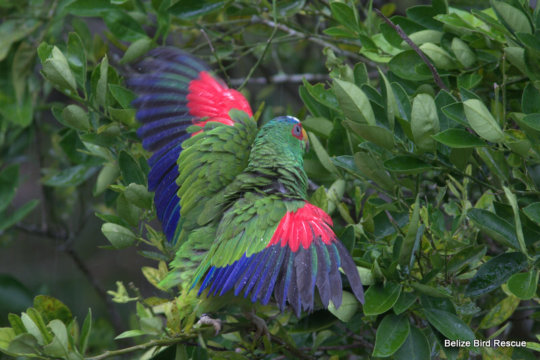 Links:
WARNING: Javascript is currently disabled or is not available in your browser. GlobalGiving makes extensive use of Javascript and will not function properly with Javascript disabled.
Please enable Javascript
and refresh this page.