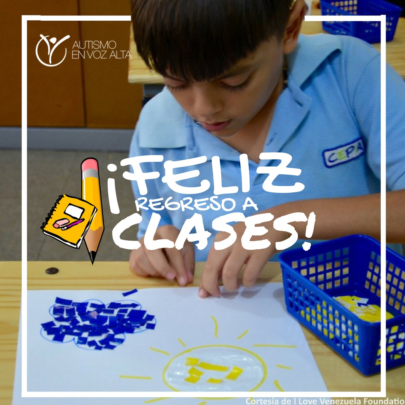 An article from the New York times dating back to August 25, 2017 describes the situation in Venezuela as "aside from political turbulence, Venezuela is suffering one of the worst economic crises in modern Latin American history. Hunger is common, store shelves are empty and oil production — the country's life blood — is in sharp decline"
Furthermore, according to the Financial Times, ninety-three per cent of Venezuelans said their income was not sufficient to buy the food they need. The International Monetary Fund projects Venezuela's inflation rate could reach 720 per cent this year.
In the face of such hardship our Autismo en Voz Alta community has chosen the path of resilience, and survival. Our children with autism deserve and are entitled to an education, and we are totally committed to provide it. Last year auditing results indicate that despite the challenging conditions in our country, our initiatives allowed us to maintain the outstanding performance of our teachers and students. We intend to do the same this school year.
And, THANKS to all of you, on Sept 11th, 106 children started a new school year. All our students are receiving partial financial support, and 68% of them are receiving additional scholarships. There are no words to describe our gratitude. Our parents, our students, our teachers, our fundraising, and our management team have joined forces to face the challenge and provide, for the 8th consecutive year, the high impact education we are known for.
This school year, our digital, on line induction program will continue to provide a very effective way of recruiting, and get personnel involved in the program. We have already in place individual teaching programs for each student, and in the second semester our teachers will receive the yearly training in PECS, our key communication system.
In addition to our traditional teaching dynamics, curriculum, evaluation and auditing processes, our teaching team is implementing an improved approach to teaching with our adolescent students. The approach emphasizes the development of the skills a young adult needs to be independent. At the same time, our directors have started working on the development of a manual to provide simple and straightforward guidance to parents as they face their children transition to adulthood.
Thank you for being part of AUTISMO EN VOZ ALTA.
Creativity and solidarity will be necessary to maintain our program running. We truly hope that you are as excited as we are in our efforts. Your support makes it possible! You are our families best hope for this program to continue!