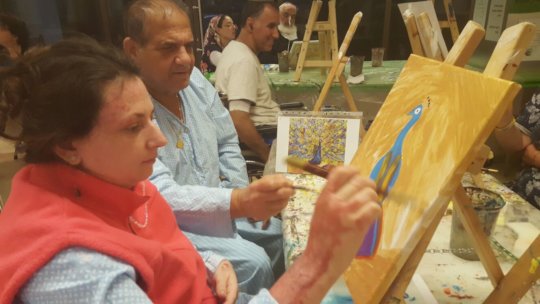 At Haverim's Art Therapy Workshop, we welcome any patient able to participate. During our years of volunteering at the Tel Hashomer Hospital's Rehabilitation Department, we've seen people of all ages and injuries: from soldiers and veterans, to terror victims, traffic accident victims and more.
Olga was unique, both her the injuries sustained, and in her sheer willpower. Olga is a young mother of a 3-year old. She was hospitalized over three months ago.
Olga was injured in a fire in her mother's house. She ran into the house trying to save her mother, and they were both seriously burnt. Her mother did not survive the fre. Olga has been tirelessly working to overcome her injury, and welcomes any help.
At the Workshop, Olga dedicated the peacock she painstainkingly made to her daughter, Hodaya. During the duration of her 3-month hospitalization, she has never missed a workshop.
Your support goes a long way: our volunteer art students and artists guide and teach the patients, we still need funds for the art supplies: canvases, paints, brushes. And we are always in search of more volunteers!
Thank you for your support.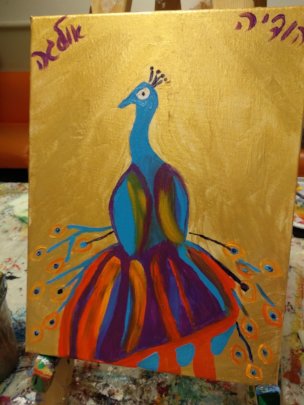 Links: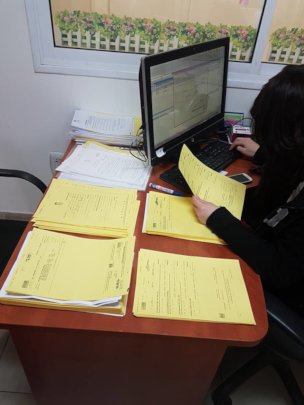 Created in 2003, Haverim Le'Refuah is a non-profit organization dedicated to helping people who cannot afford the life-saving medicine or medical care they need. We aim to provide a warm, personal and professional service to any human being who requests our help. At Haverim we work diligently towards improving and repairing our world. Our project of gathering unused medicine and then distributing it for free is unique in the world and has improved the lives of countless people all over Israel, regardless of race or religion.
Our mission is to ensure that every person receives the medical treatment they need.
How does it work?
Step 1: Donated medicines are collected by our network of volunteers from over 600 collection points throughout the country: people, companies, banks...
Step 2: The medicines are delivered at our Free Pharmacy headquarters, where are team of volunteer pharmacists rigorously sort through them. Valid medicines are stocked on the shelves, while expired meds are sent to 'green' disposal, where they won't contaminate our ground and water.
Step 3: Haverim pharmacists review the daily prescriptions sent by our clients. Every prescription must include a letter from a social worker that determines financial need. Our volunteers fulfill the prescriptions (see Image below) and pack a month supply into attractive boxes (see image).
Step 4: A full month's supply of free medicines is mailed to each client. Urgent, expensive and refrigerated medicines are sent via our Bike4Meds network of motorbikes.
A total of 350 packages are sent per day, helping 4.400 people every month.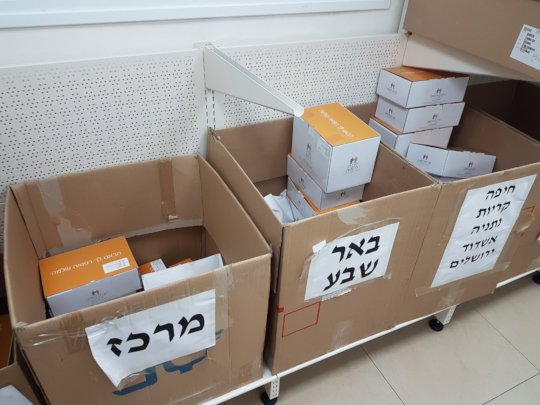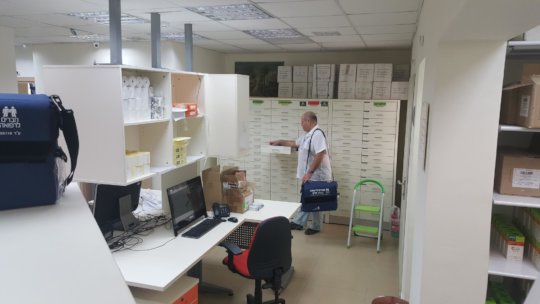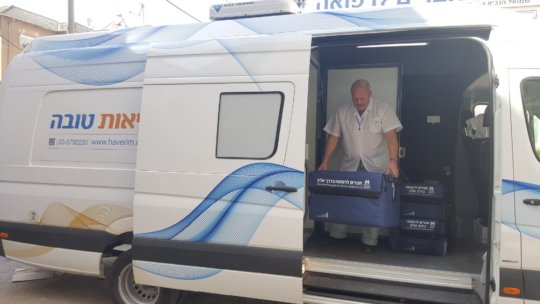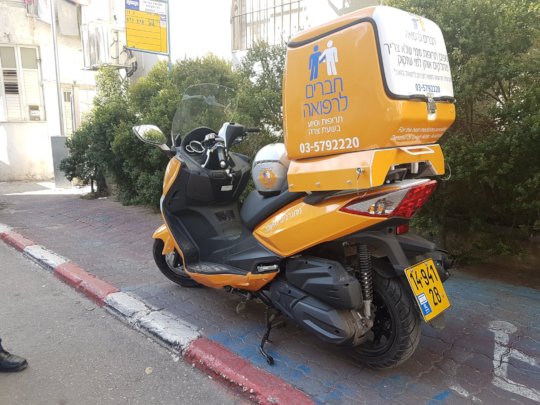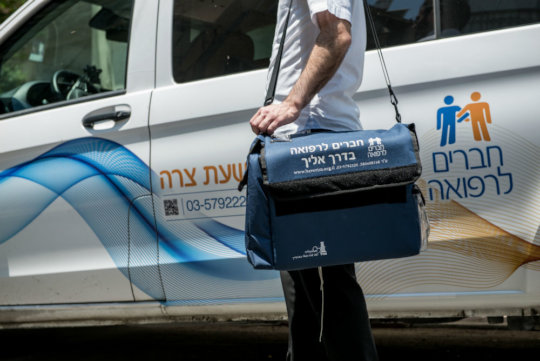 "As head of Social Services for the city of Carmiel, I witness many heart-wrenching stories. My team of social workers are overloaded with cases, each with their unique story.
But we all have 'Haverim' on our speed dials and we make use of their number at least once a week. Haverim send out packages of free medicines regularly, following our recommendations. We send so many members of the community their way: families, new immigrants and solitary elderly that have nobody else. They all can't afford to buy their required medicines: usually because even the basic co-pays and deductibles are too high for them.
We witness again and again how our 'clients' would simply forgo their chronic medicines if Haverim did not step in and take charge."
- Dr. Shula Menahem, Director of Social Services at the Carmiel municipality
As part of Haverim's Free Pharmacy project, we provide hundreds of people in Carmiel with free monthly packages of medicine. In total - over 4,400 people a month receive a free package, and the numbers are only growing.
Every five minutes in average we receive a call for help. And thanks to you - we've managed to help over 85% of these people. Your support helps us fund even more free packages to these needy.
We invite you to view a video of our work here: https://youtu.be/MlOOBcems6c.
We thank you for your support and extend an open invitation to visit our Free Pharmacy whenever you're in the neighbourhood!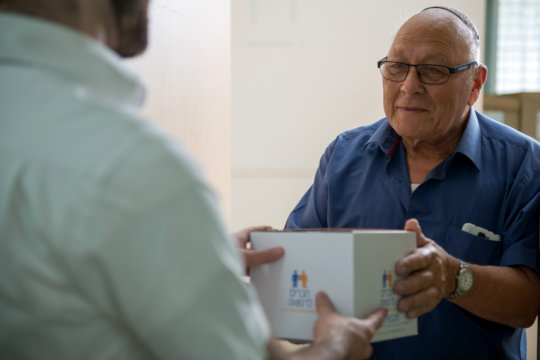 WARNING: Javascript is currently disabled or is not available in your browser. GlobalGiving makes extensive use of Javascript and will not function properly with Javascript disabled.
Please enable Javascript
and refresh this page.