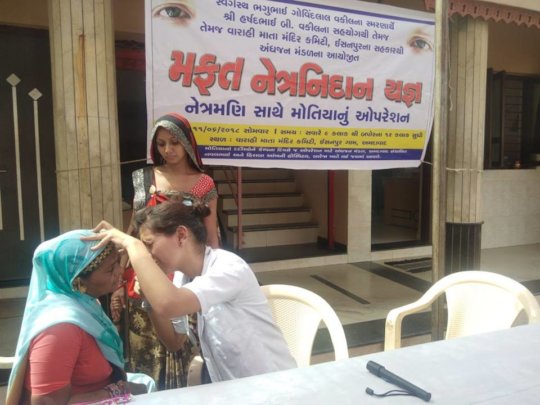 Dear Donors and Well Wishers,

Greetings from BPA!!
We are very thankful to you for your generous support, cooperation that motivate us to reach out more and more people under seeing is believing program. Your faith and trust in your work encourages to take on new activities, new programs to restore the sight, or to prevent the blindness.
During the reporting quarter a total number of 2112 patients were undergone surgery at Navalbhai and Hiraba eye hospital, an unit of Blind People Association, Bareja among which 1822 were undergone surgery for cataract the leading cause of blindness.
During the reporting period 125 outreach programs has been organized in remote locations of Gujarat where 8754 patients were provided treatment at their doorstep and among them 748 patients were identified as cataract and 568 undergone surgeries at Bareja hospital.
Vision center is running in regular Basis at Vatrak hospital, Kalol Noor Mahamadi Charitable hospital, Modasa Annpurana Trust, Bhiloda and Bavla, which provided treatment to 2358 patients for various eye problems.
The program has made two significant achievements during the reporting period. I am happy to inform you that the program has expanded its services in Kucchh district known for its little desert area (known earthquake affected area). The high quality, modernized and highly equipped modular operation theatre was set up In Bhuj with the support of leading cooperate. Now, we can provide high quality eye related services to the people of Kucchh region at free of charge.
Secondly, the Vision Centre for poor people was set up in Ahmedabad. This vision center will do assessment, treatment and low vision training to the people of Ahmedabad Slum Area. The vision center will also provide free medicines and referrals for free cataract surgeries at our Bareja Eye Hospital.
The program has also given due importance to human resource development. As part of human resource development, the program has signed an agreement with KMM optometry and eye institute of Pauri Garhwal, Uttarakhand for training and internship for Optomertry students at Bareja Eye Hospital- Bareja- Gujarat India. Till date 80 students have completed internship with Bareja Eye Hospital.
During the reporting period, 25 entrepreneur mentors from Malaysia in collaboration with IMS Asia, Malaysia and HRDF, Govt. Of Malaysia had visited our program and appreciated this low cost high quality eye care model.
Cataract fellowship program started in the hospital of which 7 ophthalmologist been enrolled for a period of three month.
Now, the program has plan to expand the services for Diabetic Ratinopathy and Childhood blindness.
We request you to continue your support, and spread a word with your friends, family members, and social media networks.
We also request you to visit our organization Blind People's Association whenever you are happened to-be in India. We will be very happy to be your host. You are also welcome to visit our facebook page on following link
https://www.facebook.com/pg/bpaindia1/photos/?ref=page_internal
Thanking you
With Warm Regards
Bhushan Punani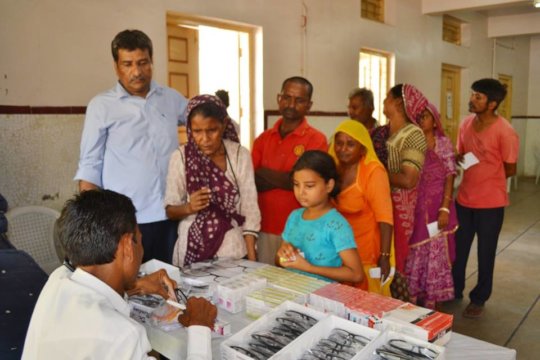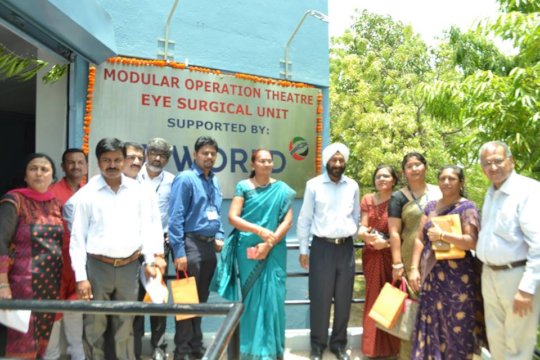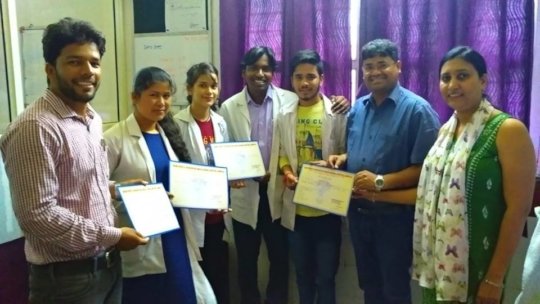 Links: