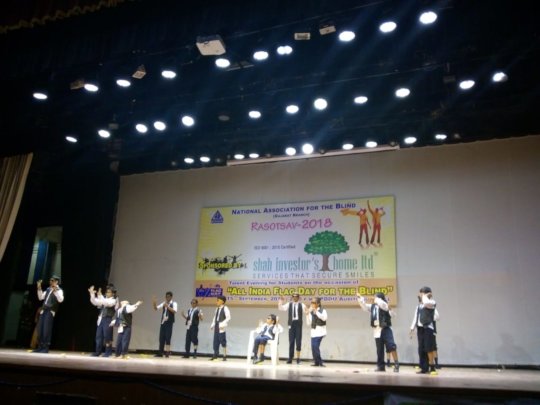 Dear All Donors and Well Wishers,
Greetings from students of Inclusive School!!


I am very delighted to share with you that the students of the inclusive schools are shining now. Your support has helped us to provide good quality education, and training for extra curricular activities. During the last three months, the students of the schools have made very good progress in academics. The mid term exam was conducted, and the students have performed very well. The students having poor academic were given extra coaching to increase their academic.
The studnets were also given and encouraged to participate in cultural, arts and musical events. The students with disabilities along with non disability performed very good drama, and which was highly appericiated and received 1st prize.
The student also performed role of Shri Mahtma Gandhi, and which was outstanding performance. The talent of young kids now are now shining. The students are from poor family, now managed to come out from inferiorty complex. They have now confidence that they can also perform in public.
Now, we have started free nursury, Junior and Senior KG in the inclusive school.
We request you to continue your support to our inclusive school and ensure high quality education to 280 poor students. We request you to donate more during the year end campagian which will be matched by the Global Giving. When you light the candle this Christmas, do light through education of poor children.

Wish you a Mary Chirstmas and New Year in advance.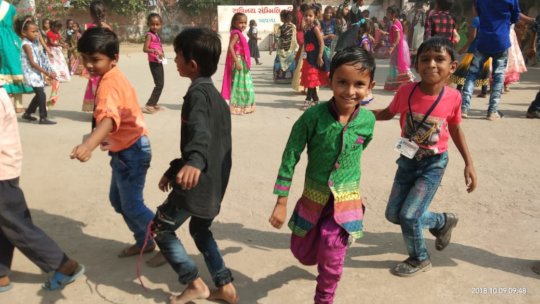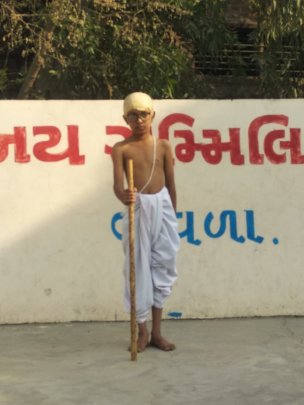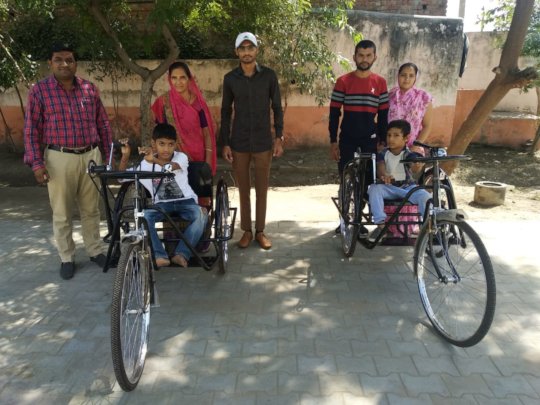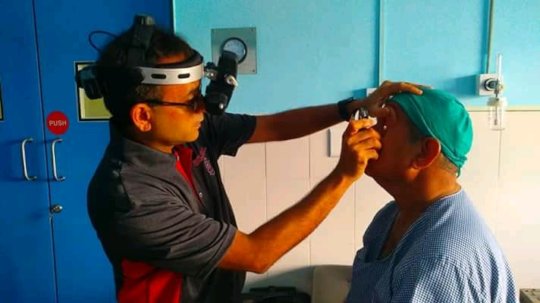 Dear Donors, Well Wishers.
Greetings from BPA!!
I am delighted to share our progress report of seeing is believing project.We are so thankful and grateful to your continuous support and your faith in our work. We are committed to provide best quality eye care services to rural poor people in Gujarat. We are so excited to share that when we began this project, capacity of our eye hospital to provide services to 1500 people a year. Over the years, the strength and capacity is increased to 15,000 people a year. From cataract unit to the hospital has become eye care multi-speciality hospital. We have set up 9 vision Centers in different locations in Gujarat. This year, we have set a target to conduct 200 cataract camps, and 20,000 catarecc surgeries.
During the last quarter, 20 out reach camps were organised, more than 3000 people were diagnosee, 1340 people were given number glasses, and 689 people were provided free cataract surgeries. The winter season is best season for outreach camps. Our target is to organise 100 camps during the winter season.
The team of Sewa International from USA had visited and inspected our eye hospital, and outreach program. The team was so happy to see ultra modern facilities in chairty hosptital, and sustainable healthcare model.
The hospital has also given platform to young doctors for internship under phaco training program.
The hospital team has also attended Vision2020 National conference, and presented a paper on the same.
We request you to visit our organisation whenever you are happened Tobe in Ahmedabad.
Thanking you and oblige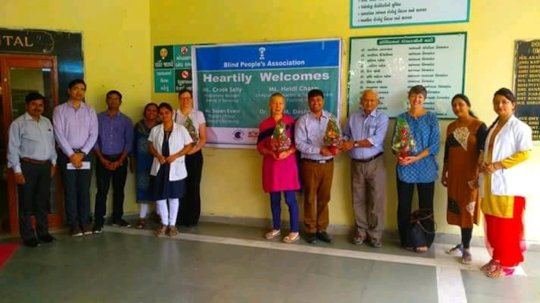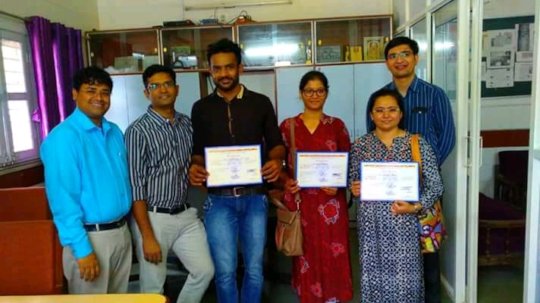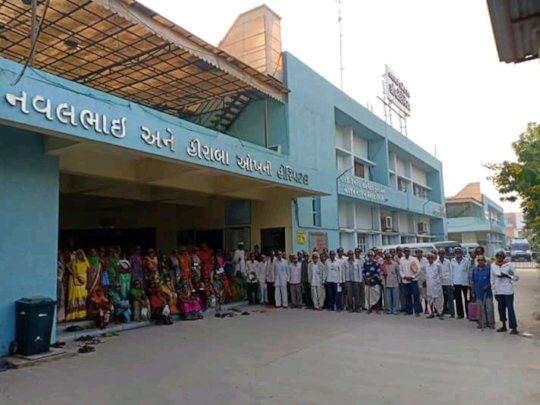 Links: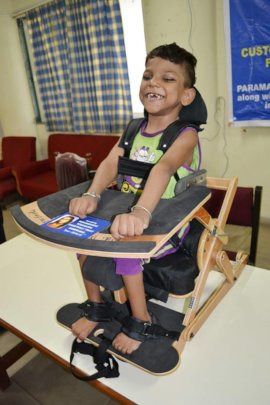 Dear Donors and Well Wishers
Greetings!!
We are very thankful to for your patronage that has helped me to provide good quality wheelchairs to people with disabilities in India. We did not know that there would be such huge requirement for such high quality customized wheelchairs. We are happy to inform you that in the previous reporting period, we have distributed 3 wheelchairs from the funds received.
The wheelchair users are so happy, and feeling comfortable with wheelchairs. These wheelchairs are customized based on physical conditions, and geographical location of the beneficaries.They acted as role models for others. They started promoting this wheelchair, and refers their friends to us to get such good quality wheelchairs.
In this reporting period, we received 17 applications for customized wheelchairs. We have selected 10 people with disabilities as we have received the funds which is equivilant to 10 wheelchairs. Our target is to provide 500 such devices to people with disabilities. We have provided 13 wheelchairs, and now 487 people are waiting for your support.
We wish to inform you that we have also extended our work for Kerala flood affected people, and will provide assistive devices to flood affected people. We request to share this report, and message with your friends, family and other like minded people.
We request you to visit our organization whenever you are happened tobe in India. We will be very happy to arrange meeting with beneficaries.
Thanking you again.
With Best Wishes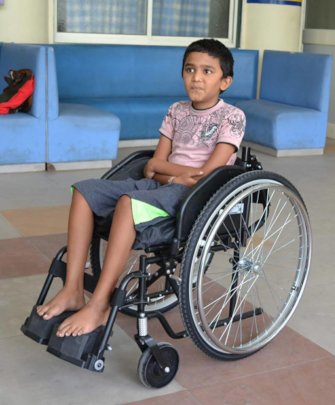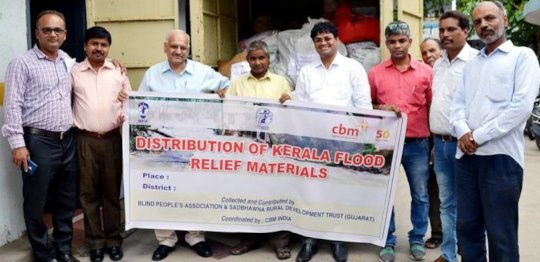 Links:
WARNING: Javascript is currently disabled or is not available in your browser. GlobalGiving makes extensive use of Javascript and will not function properly with Javascript disabled.
Please enable Javascript
and refresh this page.