Dear Donors, Well Wishers,
Greetings from BPA!!
Thank you very much for your very kind-hearted support for our project. With your support, we were able to reach out very needy blind students in FANI affected areas in Odhisa. We have provided supports to the blind students, and they are very happy to receive braille kits. They use them properly and help them in getting an education. If we had not provided these braille kits to these students with visual impairment, no relief agency would have thought to provide them. It was great to help them.
We have completed the project, and there is no further need for intervention. Hence we close this project. We are very thankful to you for your support. We look forward to your support in future.
Thanking you
Bhushan Punani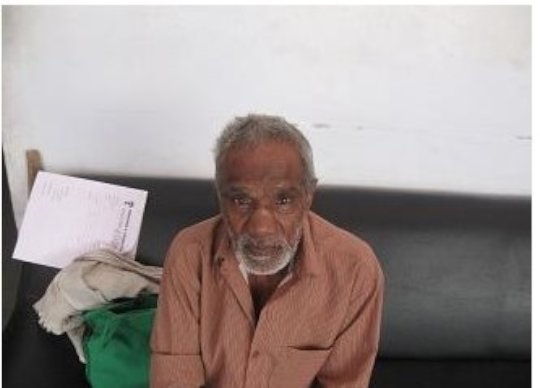 Dear Donors!!
Greetings from India.
Mr Mangaldas has conveyed special thanks and gratitude to you for helping him. He is very poor and lives in a small village. He works as a laborer in agriculture. His per day earning is less than 7$. He has two daughters and one son. Mangaldas having a blurred vision, he was not able to work in the field. He was very worried. He did not have money for the surgery. Even, he had the impression that eye surgery is very risky, and he might lose his eye too. He heard about outreach camp of BPA eye hospital and came for the check-up. He was told that he would require to undergo cataract surgery. He was worried about the financial cost of the surgery. The hospital explained to him that everything is free of charge, even the bus would pick you from your village and drop it back. He came to the hospital and did the cataract surgery. He was so happy to see his eyesight was restored which did not cost him anything. He can work without any trouble. He is very thankful to you for helping him. Many more Mangaldas are waiting for their turn. Together we can do more.
In the last previous reporting period, 48 outreach camps were organized in very remote and tribal areas of Arravali and Sabarkantha district. 7643 patients were provided with eye care treatment. 2787 patients have been provided free cataract surgery services.
The hospital has upgraded its services by adding developing Ultra-modern laminar modular operation theatre and latest machinery for Keratoplasty. The newly appointed Governor Govt. of Gujarat had inaugurated this operation theatre.
Vision centre is running on regular Basis at Vatrak hospital, Kalol Noor Mahamadi Charitable hospital, Modasa Annpurana Trust, Bhiloda and Bavla, which provided treatment to 2238 patients for various eye problems.
Cataract fellowship program started in the hospital of which 13 ophthalmologist been enrolled for a period of three months.
We have planned to start optometry college in the Bareja Eye Hospital.
We request you to continue your support to enable us to reach unreached. We request you to visit our project and the organization whenever you are in India. We will be very happy to arrange your visit.
Thanking you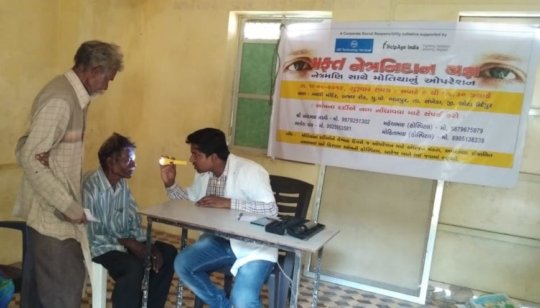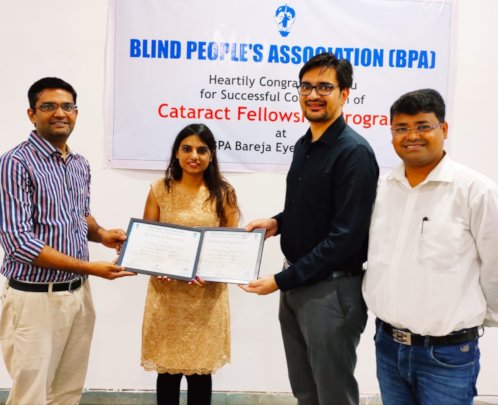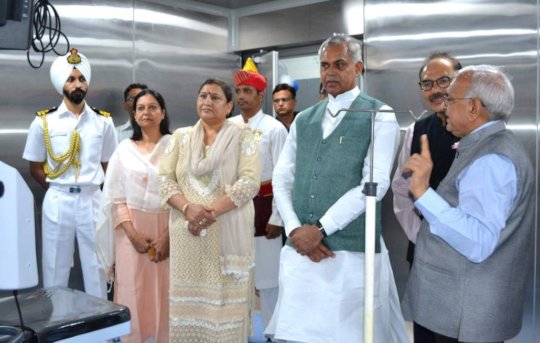 Ms.Sonal won Silver Medal at Para Table Tennis Costa Brava Championship.
Dear Donors,
I am Sonal from Gujarat. I was the student of the Blind People's Association, did my technical course from Industrial Training Centre of Blind People's Association. I always dream to travel the world and explore it. But my disability always makes me feel that I can not do that, and will not be possible. When I was in ITI, BPA asked me a question which was very silly to me. They asked me would you like to be a para table tennis player. I was reluctant about that. They counselled me and motivated me for the training session. They have provided facilities to me, I started to practice, and become very much interested in that. I was playing on normal wheelchair which was used for patients or people with disabilities. I played state and national level para table tennis championship. I won the matched and qualified for commonwealth games. It was very challenging for me to play against international players who use sports wheelchairs. Their wheelchairs were so attractive, light wheel and they can move very easily. It was very difficult for me to play against such a player. I always dreamt that I would have such a sports wheelchair. I waited for almost 10 years because it was very expensive and I can not afford the same. BPA has helped me to get this wheelchair with the support of Motivation UK and Donors of GlobalGiving. I am so happy to have such a world-class sports wheelchair. I feel TOP of the World. I participated in the Para Table Tennis Costa Brava Championship. I won silver Medal in Doubles. I thank Donors for your wonderful Gift and request you to support more people who are waiting for Angles.
BPA provides best quality assistive devices such as Artificial Limbs, Customized WheelChairs, Digital Hearing Aids, Smart Cane to the people with disabilities. We request you to donate to improve functional abilities of the people with disabilities. Donate for Dignified Life.
WARNING: Javascript is currently disabled or is not available in your browser. GlobalGiving makes extensive use of Javascript and will not function properly with Javascript disabled.
Please enable Javascript
and refresh this page.