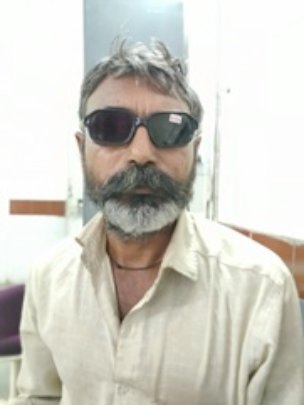 Dear Donors, and Well Wishers
Seasons Greetings!!
I am happy to share a story of Mr. Pannaji. He is from a village name Bhilwara Rajasthan. He owns less than 1 bigha of land in Bhilwara. He migrated to Gujarat for work. He started tea vending stall for his livelihood. He lives in a kutcha house. He is the sole earner of the family. He used to earn 10 to 15 thousand before he started losing his vision. He lost his vision suddenly. He visited many private and government hospital. The doctors suggested him only surgery is the only option to restore his vision. The surgery was very expensive, and he could not afford the same. He was suggested to visit Blind People Association Hospital in Bareja. He was diagnosed with Adherent Leucoma with Cataractous lens. He was advised Penetrating Keratoplasty with IOL by Dr and the same was done free of cost. His vision gets restored. He lives a very happy life again with your supports.
We are very happy to share that our hospital Manager Mr Dharmendra has been selected as a President of Vision 2020 Gujarat Chapter.
In the last reporting period, we have conducted treated more than 3000 patients, and 653 cataract surgeries have been performed without any charges. We have performed 30 Keratoplasty free of cost.
In the year 2019, You have helped us to restore eyesight too poor people in remote rural areas by sending us funds for cataract surgery. Ms. Naseem from North Gujarat can work in the open fields and contribute to the family income thanks to cataract surgery performed at our BPA hospital funded by donors like you…. Who are so far away but so near our hearts.
Our little help has gone such a long way……. You can only experience this when you meet these people in person and see how their lives have been transformed from dependence to dignity.
We thank you and wish you and your loved ones the very best for the festive season and hope and pray that the new year bestows blessings on you.
We wish you a very Happy, Healthy, Prosperous New Year 2020.
Together we can do more.
Thanking you

With Best Wishes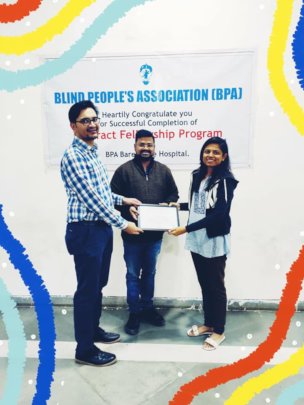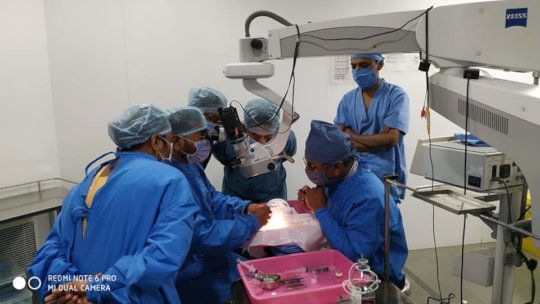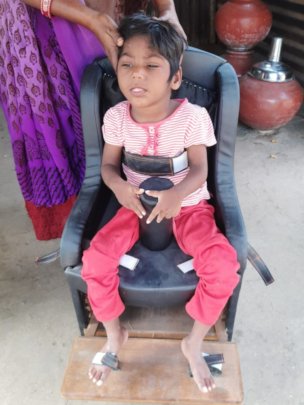 Dear Donor and Well Wishers!!
Greetings from India!!
Thank you very much for your generous support that encourages to provide services to poor and needy persons with disability. Your support has enabled persons with disability to participate in academic, economic, sports, social, and cultural activities. Your support is not for assistive devices, it gives mobility to people with physical impairment, it gives sounds to a hearing-impaired person, it gives mobility support to people with visual impairment. This support improves the quality of life of persons with disability. A person who crawls on the floor now can walk with pride with callipers, and crutch can move with wheelchairs. It increases self-worth and dignity.
I am happy to share the story of Aarti. Aarti is a 6-year young child with multiple disabilities. She lives with her parent in a very small hat in the village. Her father is a street vendor and earns 100 Rs a day. She has cerebral palsy, and intellectual disability since birth. Her muscles are so weak she is not able to sit. She lying on the floor. Her parent was so sad, and in pain to see her daughter in such a painful condition. The project staff met the parents during the home visit. They were counselled for physiotherapy treatment at the daycare centre of the organization. The physiotherapist suggested her parents purchase CP chair for Aarti. They are so poor, they can not afford to purchase such an expensive CP chair. They approached the project staff and requested them to help in getting CP Chair. The project staff provided a CP Chair to Aarti under the project Enabling Lives. Aarti now can sit, can eat in sitting position, and do her work in CP chair. Her quality of life has been improved.
We are very thankful to you for your donation that enables and improve the quality of life of people with disabilities. We request you to share your good work with your family and friends and motivate them to join for this cause.
I wish you Merry Christmas and Happy New Year 2020 in advance.

Thanking you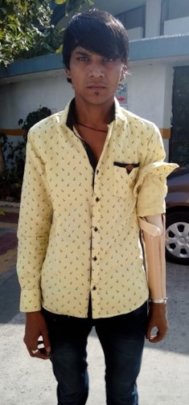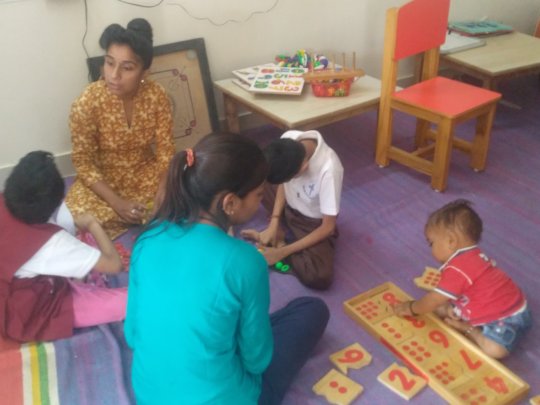 Dear Donors and Well Wishers,
Greetings from India!!
The last year was very fruitful and very encouraging to us. We have successfully implemented the project. The inclusive school in Gujarat has made very good progress. The school strength has also increased, now we have 283 students from a very poor family, and 29 students are having different types of disability. We have also started inclusive library services for the students in the school with your support.
The various competitions such as reading, writing, mathematics, science fair, sports have been organized for the comprehensive development of the students. The regular Parents Teachers meeting was organized to share concerns, and progress of the child.
This experiences and your continuous supports and motivation has encouraged us to expand such education services in a needy and remote area. We have taken an initiative to start an inclusive schooling program named Prayas "Comprehensive Development Resource and Rehabilitation Centre for Children with Disability". The centre was inaugurated on 5th September 2019 on Teachers Day. The centre has adopted a very unique approach for inclusive services. The disability-specific services as Braille reading writing support, sign language support, physiotherapy and other informal academic support will be provided at the centre. The children who are severely disabled, and can not come to the centre, these children with disabilities will be provided such services at doorsteps. Now, 28 students have already started accessing the services of the centre.
We are once again thanking you for your wonderful support, and encouragement. We wish you Merry Christmas and Happy New Year 2020 in Advance.
Thanking you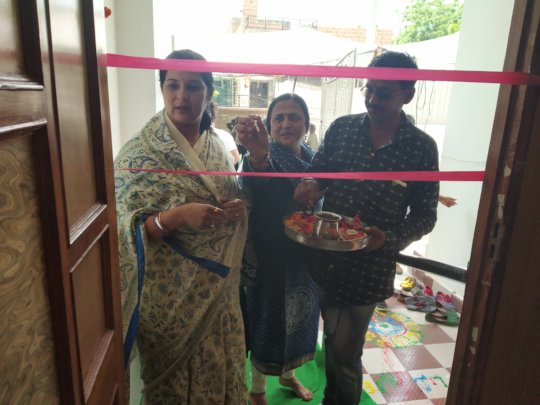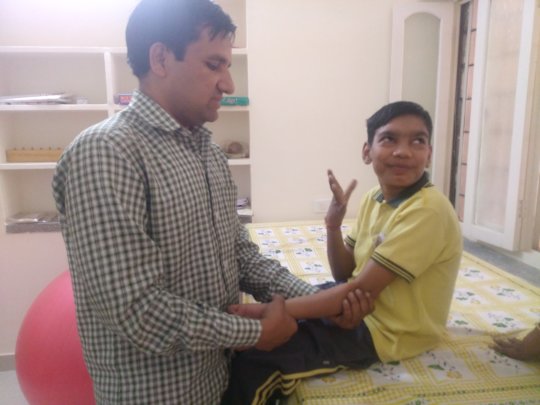 WARNING: Javascript is currently disabled or is not available in your browser. GlobalGiving makes extensive use of Javascript and will not function properly with Javascript disabled.
Please enable Javascript
and refresh this page.