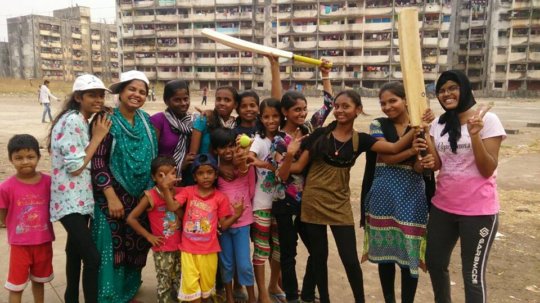 Children's Day is celebrated on November 14th in India.YUVA celebrated Child Rights Week 2016 from 14th to 20th November. The theme for which was 'Safe and Violence-Free Community'. YUVA campaigns to build child-friendly cities. Safe and violence-free communities and homes will enable cities to be child-friendly. The programmes were led by children and were directed towards children in the community, parents, communities and the city as a whole. Our activities were spread across the administrative wards of P North and M East. We also had few activities with street children living in and around Kurla and Bandra railway stations. Many of the activities were conducted at our Child Resource Centres or were initiated and planned at the centres.
The focus of the week was on the following:
Engaging with children in communities on creating an awareness on child rights: Bal Adhikar Sangharsh Samiti (BASS - Child Rights Committee) members conducted programs to raise awareness on issues of safety, publicise child helpline numbers and led discussions on child rights with children in the community.
Engaging with community based organisations, youth and parents: BASS members reached out to adults through a cycle rally and other activities to initiate a dialogue on safety and responsibility of adults promoting safe spaces for children in the community.
Some events conducted during the week:
BASS members prepared greeting cards to important stakeholders which includes children, youth, people's representatives, teachers, police and Anganwadi workers. The United Nations Convention with the help of short story clippings prepared by UNICEF. They thoroughly enjoyed both these processes. Children were relating the story clips with the theme of the week during the discussions conducted after film screenings. "Hinsamukt aur surkshit basti ke liye ham baccho ke sath hai", (We are with children to create a safe and violenc-free community) was the message on each greeting card prepared by them.
On the occasion of Children's Day, BASS members and Malvani Yuva Parishad (Malvani Youth Organisation) organised a "Khel Mohotsva" (Games Festival) at Ambujawadi. 40 girls from Ambujawadi participated in races. A Kabbadi competition was held in the evening. The objective of this Khel Mahotsava was for children to claim their right to play in the community.
Games were conducted for girls in the event called 'Khelenge, badlenge, dekhenge' (Will play, will change, will watch). Girls played cricket, kho-kho and kabaddi. This was an initiative to encourage girls to play.
Dance movement therapy conducted in the Deonar Municipal School for 42 girl students.
Signature campaign for a safe and violence-free community was conducted that garnered over 150 signatures and initiated a discussion on the topic in the community.
A film screening was conducted and a discussion was held on the issues addressed in the movie.
Child Rights Week concluded with children's representatives from each community sharing their experiences and activities conducted during the week. Discussions were held on laws concerning children like on the changes made to the Child Labour Law. There were dance and song performances as well.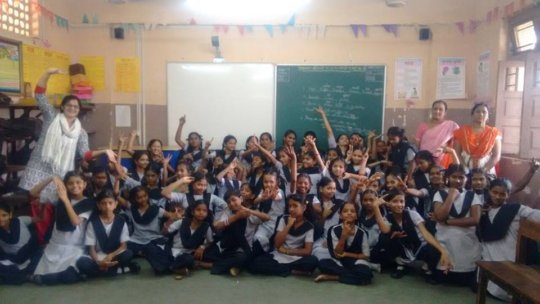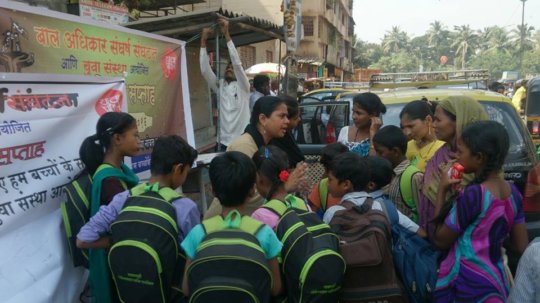 On 12th June - World Day Against Child Labour, the Child Resource Centre (CRC) organised a campaign against Child Labour. As part of the awareness campaign, the children organised a Prabhat Pheri ('Prabhat Pheri' is a rally organised early in the morning, and as most of the people are at home during this time they come out of their houses to listen to the demonstrators and understand the message). This helps in increasing participation and increasing awareness about issues.The starting point of the Rally was the CRC and it ended at Mankhurd Police Station. Police Inspector, Mr Yadav welcomed the children and appreciated their efforts. He spoke at length about child rights and told the children that in case they see a child engaged in child labour or observe a child being forced to work, they need to reach out to the police on the helpline number 100/103. He assured the community that the police will take necessary actions against child labour.
The banners which children made included the slogans like-
"Baal majduri band karo,Bachcho ko kaam karvana band karo." (Stop child labour, stop making children work.)
"Shiksha har bachche ka adhikaar, baal majduri kanoonan apradh hai." (Education is a right of each child, child labour is an offense.)
Children tied ribbons with the message, "Hum baal majduri ka virodh karte hai" (We are against child labour) on the hands of people from the community and policemen. A total of 40 children along with their community took part in this rally.
We thank you for supporting this endeavour and look forward to continue conducting such programmes.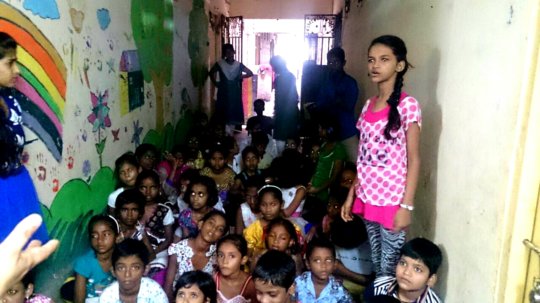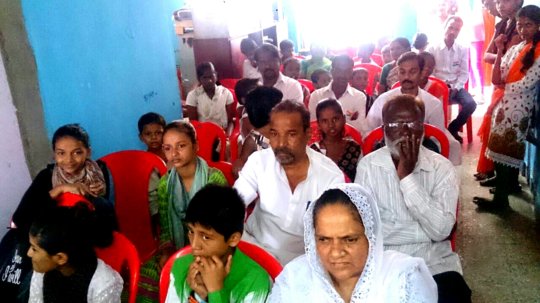 With the summer approaching and our openness to explore innovative social experiments, this year YUVA invited 10 girls in urban slum area in M-east neighbourhood for Dance Movement Therapy (DMT). The girls undergo many stressors during their daily life which ultimately hinders their psychological and social wellbeing. DMT workshops were planned for the girls to come out and express themselves freely and explore dance in a new way.
A 18 days workshop consisting of themes such as empowerment, relation with self and body, exploring self image were conducted. Many girls shared how they feel new sense of confidence and have now overcome their fear of expressing themselves.
Sandhya a girl who was dealing with low self esteem now shares that she is on a journey to overcome her fear and now talks with more confidence with people around and feels more comfortable in front of boys. DMT perhaps helped her to build a postivie self image and gave a non judgemental space for her to work on her weakness.It was a safe zone for her to be vulnerable and build internal support structures.
Many girls have moved a step towards empowering selves. We thank you for supporting this endeavour. We welcome more such programs for our children in the resource centre in future as well.
WARNING: Javascript is currently disabled or is not available in your browser. GlobalGiving makes extensive use of Javascript and will not function properly with Javascript disabled.
Please enable Javascript
and refresh this page.