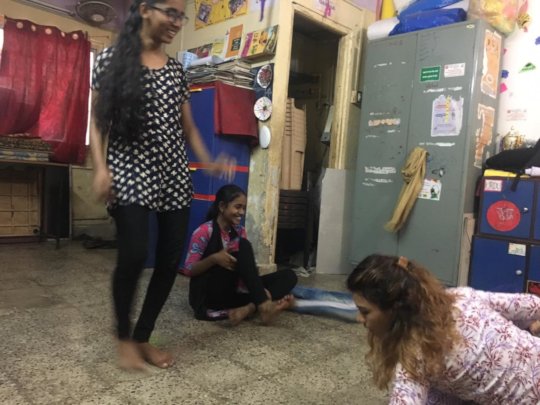 Topic: DMT Session with Girls in CRC at Lallubhai compound

Focus was more on understanding the body and its responses when subjected to different scenarios, rhythms, songs and situations.

Started with a quick warm up, wherein group shared what are they feeling with a movement.

After that group was divided into two groups and each group had to express through body movements towards three songs which were played of three different tempos (fast, medium and slow) and a last song in which they had to move in which ever way they are comfortable and other group had to observe the performing group.

After this process, entire group together was to move on different instructions, intensities, moods and shifting music (in total 13 changing scenarios).

They share their experiences with group after this activity.

Lastly they were been given extensive relaxation and healing touch.
Before ending the session each one from the group offered one positive feeling with the entire group.

And ended the session with free dance.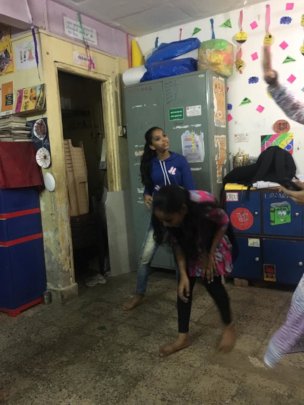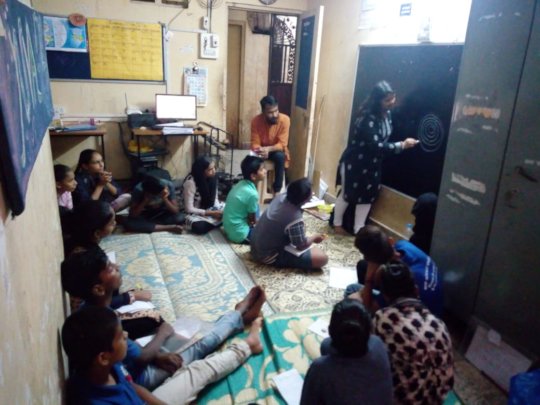 This session was started with a brief revision of all the previous session.Here they discussed about on thing which children were learnt through all the session.
Then Ms. Pooja talked about a brief human history and then moved to the session where she talked about Eco-System of an individual. And role of the leader in each and every stage such as role in family, neighbour, peer, school, area and so on. Then se given knowledge to children about difination of leadership, types of leadership and Quality of leadership also she taken an activity with children where she used new papers, cups and pins.
After completing an activity children had to given presentation through this activity she asked 3 questions and explain that how leaders could play an important role. This session end with a small activity where children written about their roles as a leader in their family, neighbour, school and so on. And conclude this session in a very knowlagebale way. Where children were able to understood that how leadership could play an important role with an irrespective of class, caste and gender.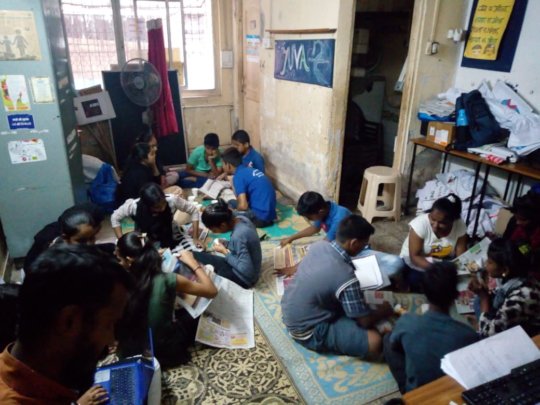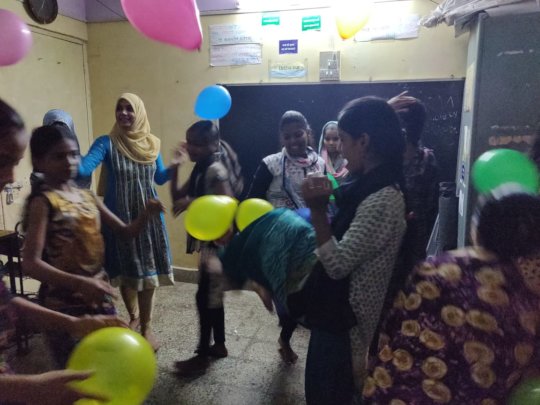 The session started with a friendly introduction among the girls. Each girl introduced herself by her name and a movement with it which the other girls mimicked. It created a lot of laughter among the girls.
After the introduction the girls where handed out balloons. They were asked to blow it and dance to the music with it using different body parts like hands, legs, hips etc. The motive was to make sure the balloon did not touch the ground. They then did this in groups of 2 and 4. The energy in the room was high during this part of the session.
After this blood pumping activity the girls were made to sit in a circle and were asked to discuss how they are feeling. Most of them used words like happy, joyful and stress-free to describe it. The topic of stress brought in the discussion of disappointment and the feeling of sadness. The girls went on to describe the various ways and reasons why they feel pain in their daily lives.
The facilitator then went on to discuss what the program was about and the basic rules and values that will govern the upcoming sessions. The facilitator insisted on a ritual that should be followed at the beginning and end of the session. After an interactive planning among the girls they came up with a few steps to be performed as ritual.
At the end of the session the girls we asked to meditate and concentrate on the present away from the distractions. There was even soothing music which created a relaxed atmosphere. This brought us to the end of the session which ended with the ritual the girls had decided on.
Overall the session was a stress reliever and helped give an idea of how the future ones would look like. It was further decided the next session would be held on the following Sunday from 3pm to 5pm.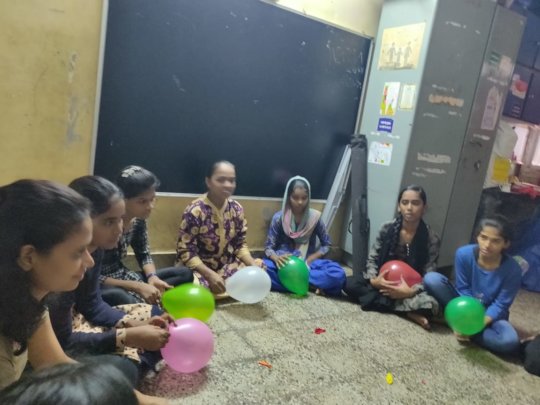 WARNING: Javascript is currently disabled or is not available in your browser. GlobalGiving makes extensive use of Javascript and will not function properly with Javascript disabled.
Please enable Javascript
and refresh this page.