With the summer approaching and our openness to explore innovative social experiments, this year YUVA invited 10 girls in urban slum area in M-east neighbourhood for Dance Movement Therapy (DMT). The girls undergo many stressors during their daily life which ultimately hinders their psychological and social wellbeing. DMT workshops were planned for the girls to come out and express themselves freely and explore dance in a new way.
A 18 days workshop consisting of themes such as empowerment, relation with self and body, exploring self image were conducted. Many girls shared how they feel new sense of confidence and have now overcome their fear of expressing themselves.
Sandhya a girl who was dealing with low self esteem now shares that she is on a journey to overcome her fear and now talks with more confidence with people around and feels more comfortable in front of boys. DMT perhaps helped her to build a postivie self image and gave a non judgemental space for her to work on her weakness.It was a safe zone for her to be vulnerable and build internal support structures.
Many girls have moved a step towards empowering selves. We thank you for supporting this endeavour. We welcome more such programs for our children in the resource centre in future as well.
Substance abuse is rampant in the community in M-east ward in Mumbai. A number of young boys consume tobacco in these urban slums. To address the issue – the children core group at our Child Resource Centre (CRC) organized screening of documentary depicting health hazards of consuming tobacco. This was followed by a series of discussions with children. The children shared with us that they picked up this habit from their peers and youth in the community. The documentary and the discussion raised awareness regarding the hazardous health consequences of tobacco.
Prakash a child from the community formed a group to support his friends and other peers in an attempt to give up tobacco and decided to monitor the children who were in the habit of consuming it. Prakash, a 14 yr old himself was under the substance abuse cycle since last two years. With health sessions and other specific activities to bring awareness about effects of tobacco, Prakash became aware; as a result of creating the peer pressure and support 8 children, including Prakash gave up tobacco consumption. This children's group is now also educating elders in the community now about health consequences of tobacco consumption.
We at YUVA – CRC support them to deal with several issues like tobacco consumption, on their own and provide them enough resources to know how to seek help - this how we empower children. In the past few months we have been able to create awareness about several issues, all thanks to our donors for supporting us in our work to help children lead a dignified life! Thank you!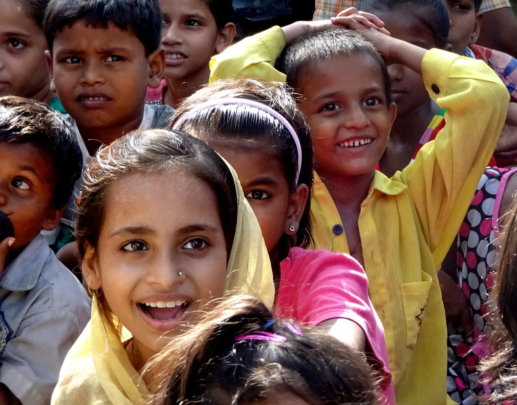 Rohit* (name changed) a participant in a child sexual abuse – awareness drive by YUVA-Child Resource Centre (CRC) recently reported a case of child sexual abuse in his community in Mankhurd, he spoke to us about it and we together reported to Childline – YUVA. The case was later taken over by police and Rohit also gave police statement. He felt confident enough to even take initiative and convince other adults in his vicinity to speak about the incident. This case brought the issue of Child sexual abuse and helped the community break the silence about the same.
At the CRC children are provided with non-formal education including life skills trainings, these include awareness against drug abuse & sexual abuse.
In India, every second child is being exposed to one or the other form of sexual abuse and every fifth child faces critical forms of it. A total of 33,098 cases of sexual abuse in children were reported in the nation during the year 2011. It is estimated by the government that 40% of India's children are susceptible to threats like being homeless, trafficking, drug abuse, forced labor, and crime.
There is a silence due to the fear of indignity, denial from the community, social stigma, not being able to trust government bodies, and gap in communication between parents and children about this issue.
At such awareness drives in the CRC – we conduct focussed group discussions and special film screenings (Fild created by UNICEF for child sexual abuse) with children. We speak about good touch & bad touch and provide information about self protection and precautions a child must take. Also we share with them what should they do - if they see it happening and how should they report about it and to whom.
We conduct these campaigns as part of our protection, development and participation of children in the community framework. We empower children to tell them about their rights and demand for them. We support them to deal with several issues on their own and provide them enough resources to know how to seek help. In the past 6 months we have been able to create awareness about the issue of child sexual abuse, all thanks to our donors for supporting us in our work to help children lead a dignified life! Thank you!
WARNING: Javascript is currently disabled or is not available in your browser. GlobalGiving makes extensive use of Javascript and will not function properly with Javascript disabled.
Please enable Javascript
and refresh this page.