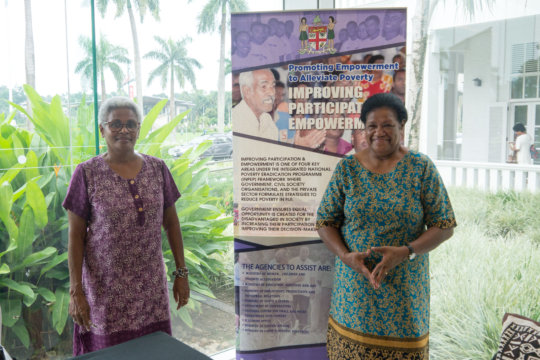 Every time a sentence is reduced because of gender bias, the survivor is robbed of their justice, and it sends a signal to aggressors that crimes against women and girls are not serious. ICAAD believes it is imperative to increase transparency and accountability in the legal system to reduce the occurrence of violence.
Written in partnership with global law firms Clifford Chance (U.K.) and DLA Piper (Australia), and local judicial experts, ICAAD will soon be releasing the first ever Sentencing Handbook on gender based violence for the Pacific Region. The Sentencing Handbook will function as an instructional guide for: judges when evaluating GBV cases, prosecutors, civil society organizations, and lawyers and law students who will conduct case law analysis for TrackGBV, a public access legal database ICAAD is currently creating.
The Handbook will provide the methodology for analysis of GBV cases; detail the scope of GBV in the Pacific, its causes, and forms of violence; define gender bias, gender myths/ stereotypes, customary practices, and its relationship to sentencing; and promote the understanding of international law principles, status of custom in domestic legislation, international and national best practices, and GBV related legislation.
The goal of the Handbook is to provide education to practitioners to avoid the influence of gender-bias in decision making, and to be able to voice concerns during Court proceedings when discriminatory factors are raised.
Your support makes it possible to promote systemic change and increase access to justice for women and girls in the Pacific. We greatly appreciate your assistance.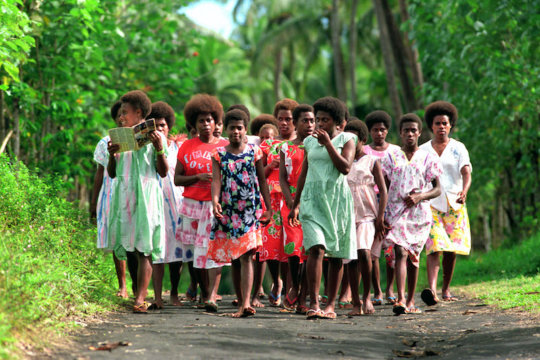 Following a trip to the Pacific in March to advance the Justice for Women & Girls in the Pacific program, the ICAAD team has been consulting with Chief Justices across the region, discussing the need for better access to lower court decisions and potential opportunities to give trainings. The Chief Justice of the Marshall Islands has volunteered to send DV and sexual offence cases to ICAAD going back to 2000 for inclusion in PacLII and the TrackGBV (gender-based violence) sentencing database we are building.
ICAAD's sentencing report was presented by the Pacific Judicial Strengthening Initiative (PJSI) - run by Federal Courts of Australia - at a judicial consultation in April in Samoa, with 14 Chief Justices attending from across the region. The Chief Justice of Tonga and a Judge in Samoa also expressed interest in our analysis, and are interested in ensuring that Tongan and Samoan cases also are analyzed for gender-bias by ICAAD.
With your support, we are:
Promoting legal reform by providing actionable GBV data to local advocates;
Influencing judicial attitudes and behaviors through rule of law trainings;
Partnering with Chief Justices to increase transparency in court systems;
Training women's rights organizations regionally;
Teaching a human rights course on gender bias in the judiciary to law students;
Building a scholarship fund for local women to attend law school.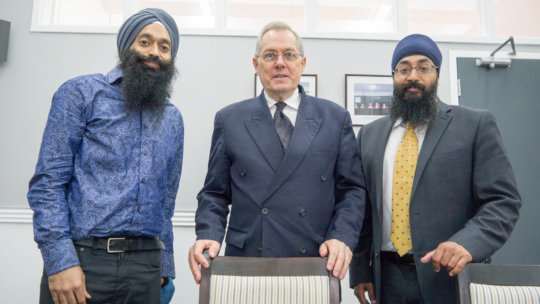 ICAAD has continued to make tremendous progress on its innovative new initiative, TrackGBV, a regional sentencing database that provides advocates and judges tools and data to improve access to justice for women and girls in gender-based violence cases. We are developing TrackGBV in conjunction with the University of the South Pacific School of Law, six international law firms, and two technology companies.
From March 2nd -15th, ICAAD traveled to 3 countries (Australia, Vanuatu, and Fiji) and 5 cities (Brisbane, Melbourne, Suva, Nadi, and Port Vila) to meet and partner with local civil society organizations, women's rights advocates, and government officials. The aim of our trip was to lay the ground work for rule of law trainings for advocates, lawyers, and judges based on the data from TrackGBV, to ensure the judiciary would be more transparent in providing access to key domestic violence and sexual offense cases, and to meet with Embassy officials from the U.S., Britain, and Australia to discuss support of the initiative.
Here is a list of next steps based on conversations with some of the local stakeholders:
University of South Pacific (Port Vila, Vanuatu): Develop 6-week human rights training program focused on gender bias in the judiciary
University of Queensland (Brisbane, Australia): Identify students who may participate in-person or virtually in the human rights program at USP
Vanuatu Women's Centre (Port Vila, Vanuatu): Training on ICAAD's methodology for looking at gender bias in domestic violence and sexual offence cases and the integration of the VWC team into the human rights training program
Police-Justice Support Unit and Ministry of Justice (Port Vila, Vanuatu): Work to get the Chief Justice of the Supreme Court in Vanuatu to make magistrate level cases publicly available. Domestic violence cases first go through the magistrate courts.
Regional Resource Rights Team (RRRT – Suva, Fiji): Understand how we can assist their ongoing work with magistrate training in Tonga and Solomon Islands
Fiji Women's Rights Movement (FWRM – Suva, Fiji): Assist FWRM on their collaboration with Medical Services Pacific (MSP) on case-law analysis and the importance of documentation at health centers in GBV cases
Chief Justice of the Supreme Court (Suva, Fiji): Met with Justice Gates to explore possibility of judicial training and procuring case-law data for TrackGBV
On behalf of the entire ICAAD team, thank you for your ongoing support!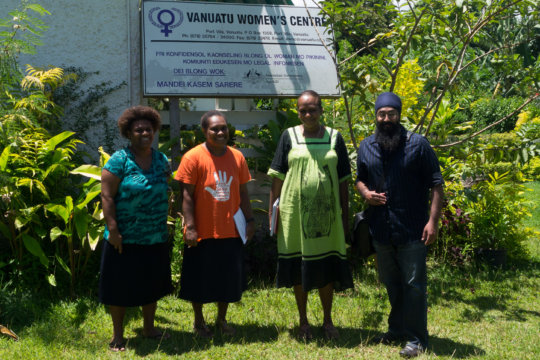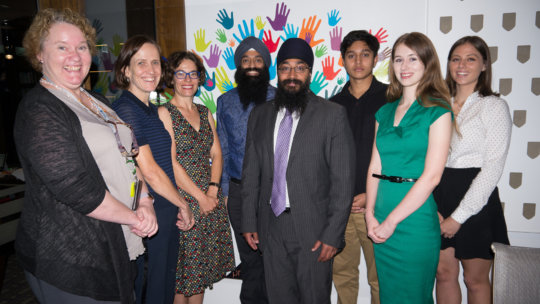 Links:
WARNING: Javascript is currently disabled or is not available in your browser. GlobalGiving makes extensive use of Javascript and will not function properly with Javascript disabled.
Please enable Javascript
and refresh this page.