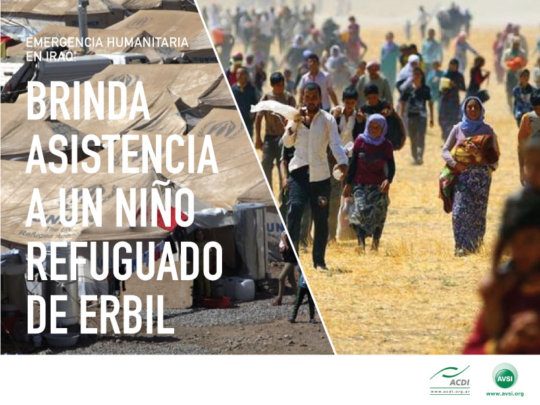 One month before the end of our campaign, we are happy to tell our readers that ACDI will found 15 children's kindergarten fee. Even if our capaign took different ways instead of crowdfounding, it got a good result by raising more than 1600 dollars in argentinean pesos.
For argentinean people it's a great effort!
Different people decided to join ACDI's iniciative and organized lots of activities to benefit this cheeldren:
Natalia from Rafaela (Argentina) sold pastry and cakes to her friends and clientes. She is a professor of yoga and she opened her studio to a charity fair where she invited her friends to sell CD, DVD and clothes togather with some regional products.
A group of native woman of the north of Argentina gave an admirable example of charity by givind some of their handicraft to Natalia's studio, togather with a grup of shepherd woman, who donate their goat cheese to help the refugee.
Both grups of woman are beneficiaries of ACDI's projects and they show clearly how charity its often imparted by peoble who got through poverty them selves.
In Buenos Aires, Laura organized a concert in a church with her chorus, raising more than 800 dollars in one night. The place was crowdy and the event was so successful that it was mentioned in a local newspaper.
Ther were other small initiatives that helped ACDI in getting private donations and sensibilized people in its cause.
Even if our objective hasn't been reached yet, we have still one month to acheive it and we have a high hope to acheive it: donate an year of kindergarten to 15 children more!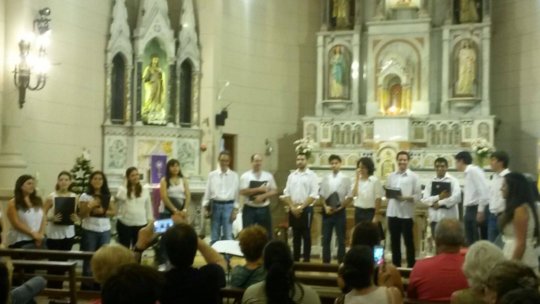 Links: