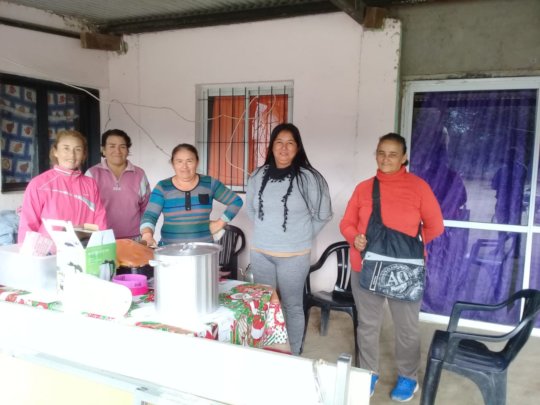 After the confirmation of the first cases of COVID19, the Argentine government immediately imposed "preventive and compulsory social isolation". Most of the cases, that are still increasing, are registered in the Province of Buenos Aires. Other outbreaks in the provincial capitals of Cordoba and Santa Fe (Rosario). The beginning of winter season accompanies the progressive worsening of health situation, while argentine economy couldn´t stand pressing creditors. On may 22 the country was declared in technical default for the 9th time in 30 years.
Poverty and basic needs are increasing in every province and the lockdown hasn't permitted women to carry on their enterprise. Since a week the situation has change and they managed to start working again. Its been a very hard time, President Alberto Fernández declared the total closure of the incoming borders, closure of the schools, cancellation of all public and private events, closure of public offices, saving lives but leavening hundreds of thousands people without work, starting for informal workers that represent almost the 50% of the workforce.
The group decide to respond to this emergency by producing new foodstuffs, like bread and cookies. They received new equipment, and they also decide to start to sew protective antivirus masks to sell them at an affordable price to their neighbors and communities, since the few local distributors take advantage of the closure of the village and to raise up prices.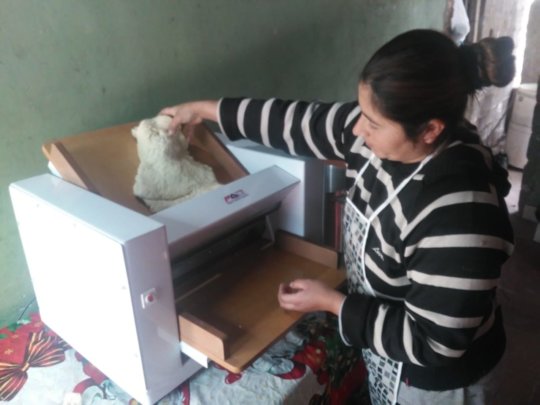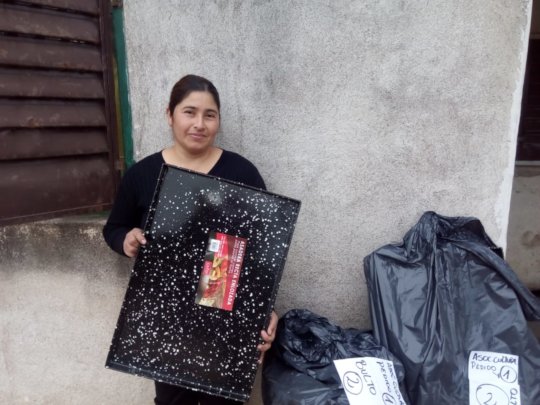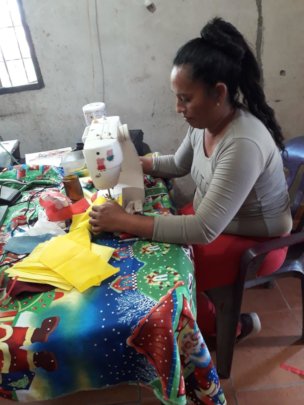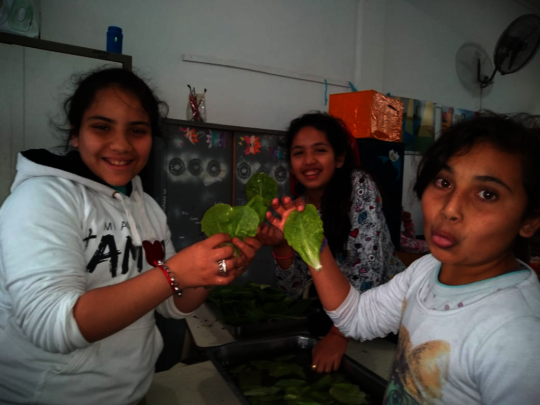 After school ended on December, our students are enjoying their vacation. It's being a very hot summer in Argentina, in chaco region and the north provinces temperatures reaches more than 40 C!
School will start again at the beginning of march, and so, from now to then, we will be focused in working together with schools on the organization and planning of 2020 activities. This is a very important phase, in fact, at the beginning of each year, ACDI's coordinators design the main strategy for each initiative and school, defining together how to allocate founds to improve children's education. Normally the majority of the schools we work with ask our sponsors to support school fees, transport, materials, uniforms and shoes, but also sport activities, health care, professional consulting for children and families who are passing through a very delicate situation and school canteen reinforcement.
This year, since the food emergence recognized by society and declared by the government, we decide to support particularly food security, through the reinforcement of school canteen but also promoting a series of project based on school gardening and the production of vegetables.
See below some pictures of our experience in Cristo Obrero School, Santa Fe, Provincia de Santa Fe.
Best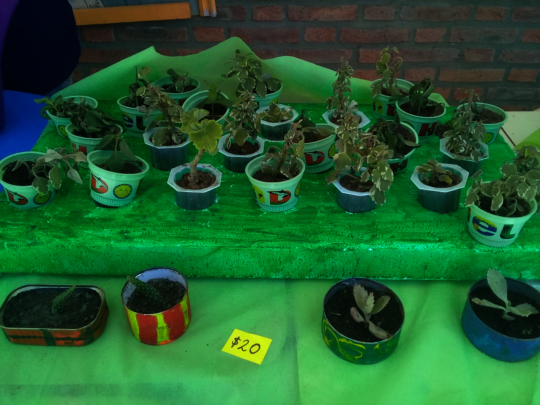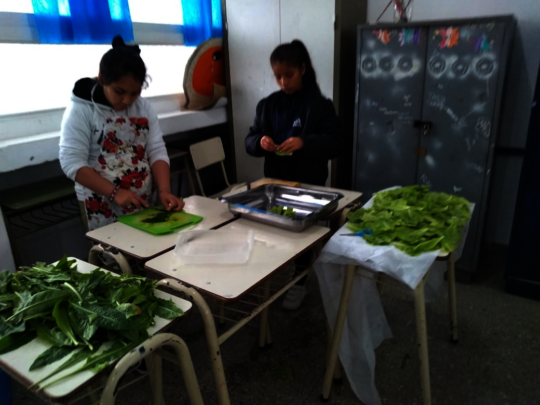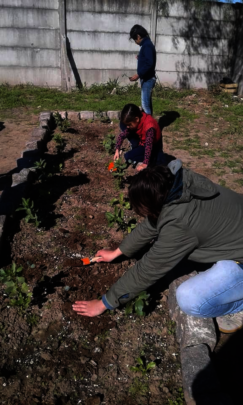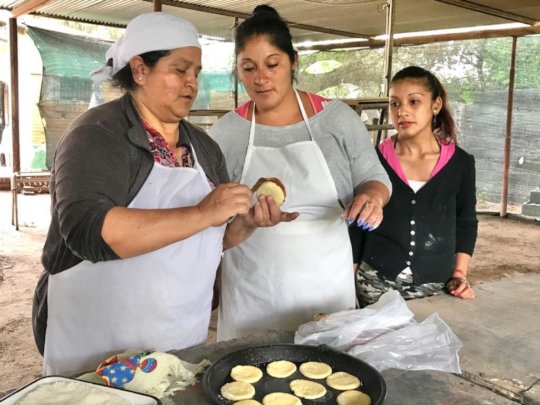 To make a special Christmas, the protagonists of our project decide to diversificate their production in order to prepare typical Xmas sweets to sell to their neighbours and community.
They spent a lot of time together, cooking alfajores, panes, panes dulces and jams that were lately sold door to door in the small rural villages where they live.
It was not so easy, because it's been a very hot summer and temperatures often reach over 40 C. That makes cooking and baking a quite hard task!
But this wasn't the only initiative they undertook for Xmas. Women also decide to make a Christmas tree for their community and sponsors to give thanks for their year. So, they asked local authorities to permit them to place a tree in the main entrance of the village and, together with their kids, they recycled and paint bottles and staff they don't use any more and they made the tree.
Take a look of our pics!
Best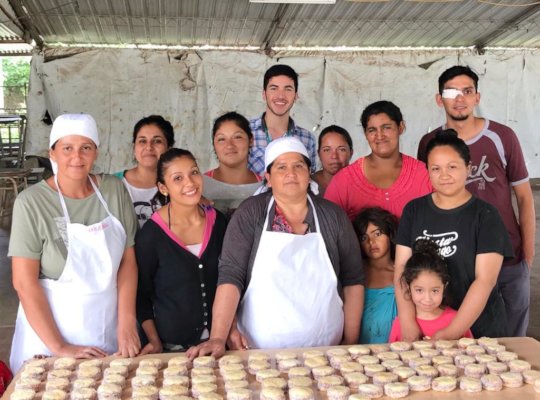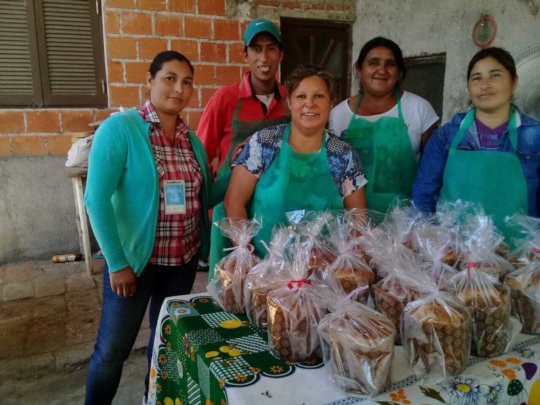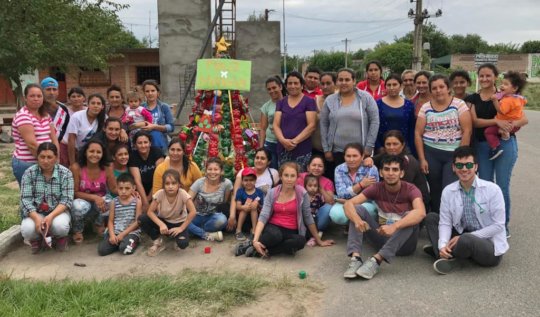 Links:
WARNING: Javascript is currently disabled or is not available in your browser. GlobalGiving makes extensive use of Javascript and will not function properly with Javascript disabled.
Please enable Javascript
and refresh this page.