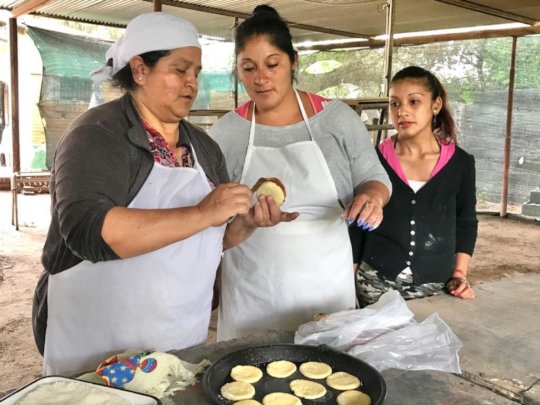 To make a special Christmas, the protagonists of our project decide to diversificate their production in order to prepare typical Xmas sweets to sell to their neighbours and community.
They spent a lot of time together, cooking alfajores, panes, panes dulces and jams that were lately sold door to door in the small rural villages where they live.
It was not so easy, because it's been a very hot summer and temperatures often reach over 40 C. That makes cooking and baking a quite hard task!
But this wasn't the only initiative they undertook for Xmas. Women also decide to make a Christmas tree for their community and sponsors to give thanks for their year. So, they asked local authorities to permit them to place a tree in the main entrance of the village and, together with their kids, they recycled and paint bottles and staff they don't use any more and they made the tree.
Take a look of our pics!
Best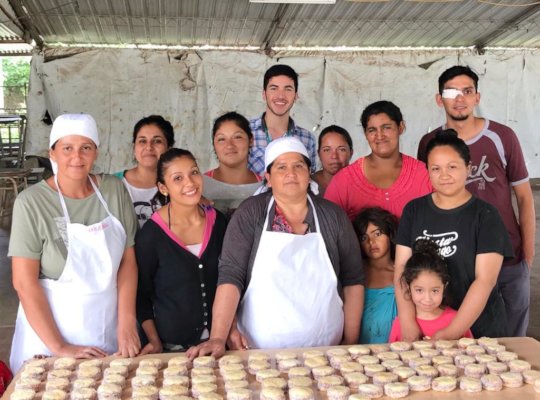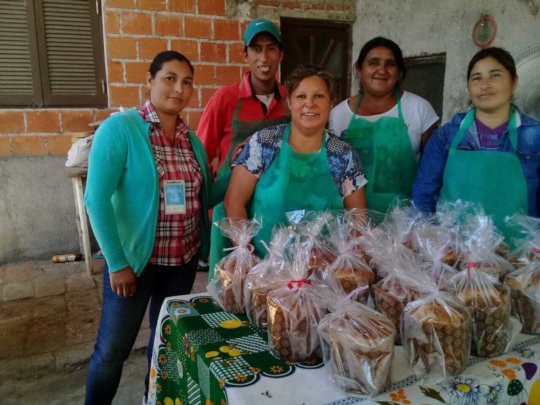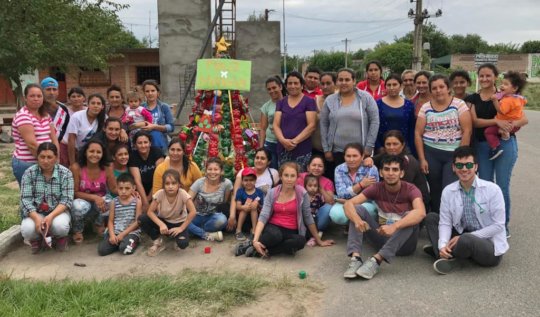 Links: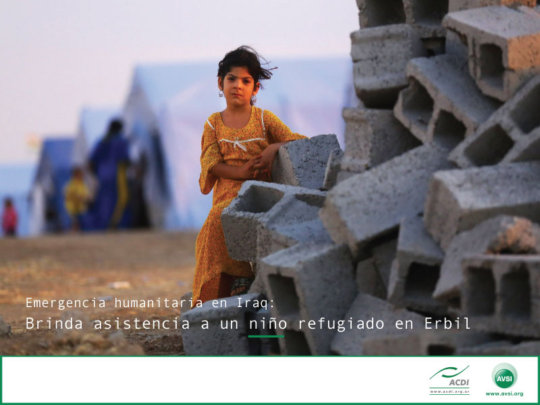 Since there are a lot of people who want to stand our cause, ACDI decided to keep opened its campaign to bridge humanitarian help to the children of the Kindergarten "La casa del bambino Gesu" in Erbil. All found received, will be transferred to AVSI Foundation in Iraq, in order to stand its actions in this institution.
In the last months, ever since the Jubilee of Mercy has finished, our local initiatives have decreased, because they were better supported by the members of the Movement of Communion and Liberation. Anyway, our compromise to the cause is still tight and ACDI will keep canalizing founds to Erbil.
The humanitarian crisis in Middle East is an important human challenge to all of us. In Argentina, for example, were our Association mostly operates, it's very difficult to sensitize people around a crisis that is happening so far away. Argentina is not directly touched by the events, either by migrants, but there are a lot of beautiful histories of people that showed us the power of solidarity by reaching $ 6.000, a big amount for the current value of the country.
So, if you want to be a part of this initiate and help with us these children, please collaborate and share this opportunity to stand this project.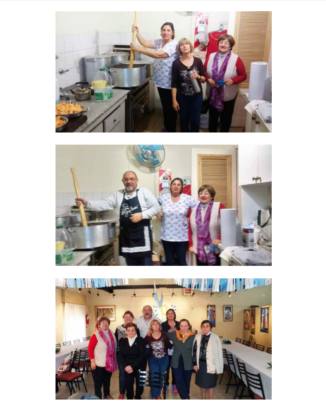 The campaign to raise funds for "A kindergarten for 130 refugee children in Erbil" is getting more and more supporters around Argentina. A lot of people from different communities and villages decided to organize an event to raise money and collaborate with our cause. We want to share with you some of this experiences.
In Esperanza, a small village closed to Santa Fe City, in the Region of Santa Fe, a group teenagers decide to organize several meetings in order to sell cakes, popcorns and other meals made by themselves to raise money. The result was amazing since they met the support and collaboration of all the community. ACDI shares with you 2 pictures it received from the students, one of all of them selling popcorns after school, and the other is a screenshot of the Facebook Page they made up to spread the initiative.
Another important event that was recently realized in order to promote ACDI's campaign was set up buy a grup of friends in Venado Tuerto, another small village of the Region of Santa Fe. In this field, Stella Martha lidered the initiative by inviting her friends and family to support the Kindergarten. A lot of people decided to bear her, moved by the intention to help in a concrete way iraqui children. The community organized a "Locro Solidario", a big event where everybody could collaborate economically by sharing a lunch with tipical meal, the so called "Locro". We also share some pictures of this event.
Last but not list, ACDI wants to thanks it's Unknow Special Donor who donate 1.000 dollars by GlobalGiving. Tanks to give such an important impulse to our campaign.
Until now, ACDI reached approximately 75.000 pesos, that means, in terms of children, the availability to support 50 of them during one year!!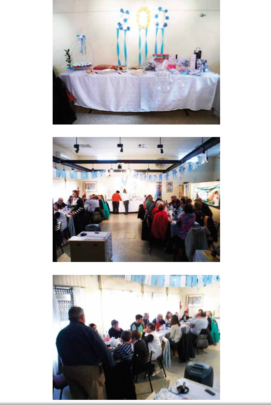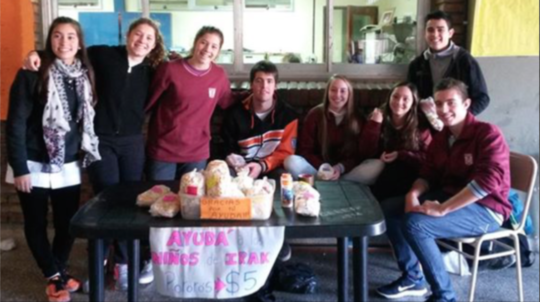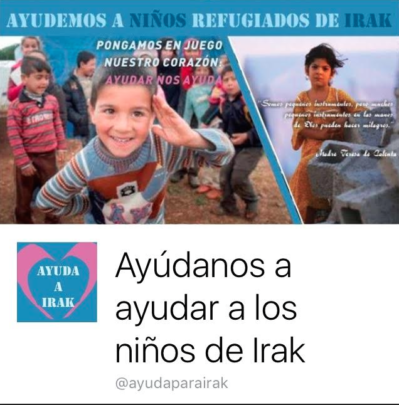 WARNING: Javascript is currently disabled or is not available in your browser. GlobalGiving makes extensive use of Javascript and will not function properly with Javascript disabled.
Please enable Javascript
and refresh this page.