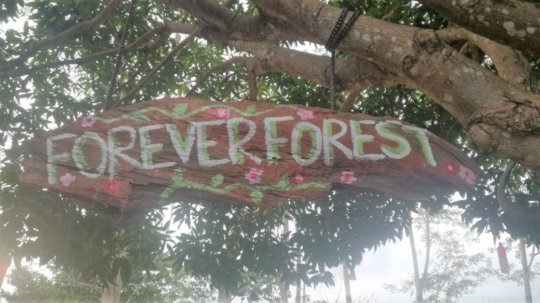 We recently asked our supporters on social media to help us come up with a name for our newest rainforest restoration site. Previously an oil palm plantation, this 890-acre piece of land was purchased through an amazing community fundraising effort, so it seemed only right that the land should be named by our community of forest fans too!
We had lots of beautiful suggestions sent to us and we ended up with a shortlist of three names, which hundreds of people voted on. The winning name was Selamanya Hutan, which translates as Forever Forest.
The restoration team has now cleared large sections of the site, using chainsaws to remove the oil palm trees. This has created space for a tree nursery to be built, so they can start growing the seedlings which will eventually be part of a thriving secondary forest, home to precious endangered species like the Sumatran orangutan.
Thank you for doing your bit to replant rainforest in Sumatra and contribute to a safe future for Sumatra's wildlife.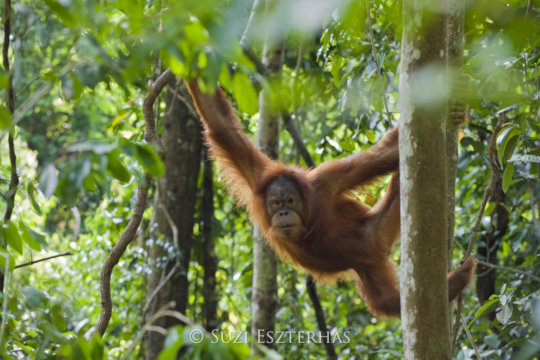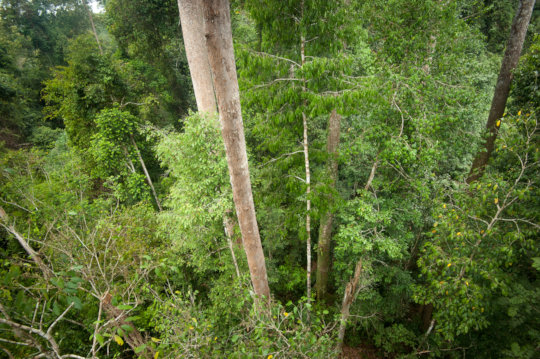 Links:
As well as rescues, the teams also conduct regular monitoring of orangutan territory to check for any signs of distress. They recently interviewed over 70 farmers to ask them if they had seen evidence of orangutans over the previous months. Not surprisingly, the most common time for farmers to see orangutan is during Durian harvesting season. Orangutans just love this fruit.
A total of 8 orangutans have been successfully rescued and re-released into the wild in the last few months. The majority of these were found in community farmland – in Sumatra each village has an area allocated as "community farmland" where locals typically grow a whole range of different crops. In these villages which border on forest, it is not uncommon for orangutans to stray into these areas, as they tend to be rich in fruit. Orangutans can still be seen as pests in these areas, as they will sometimes take all the fruit from one tree, so it's important that people have an option to move the orangutan without harming them.
The team also responded to reports of a sunbear caught in a snare and released him back into the wild. Sadly these rescues are still necessary, so thank you for helping to save these unique and wonderful animals.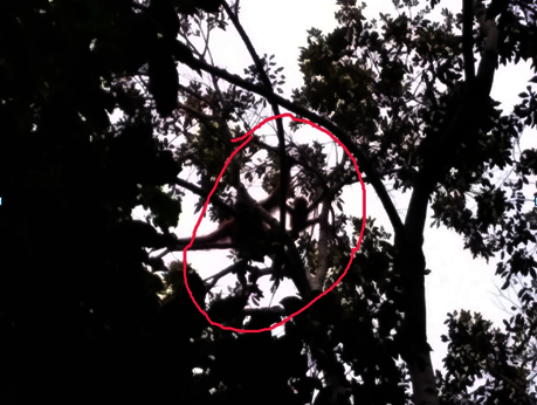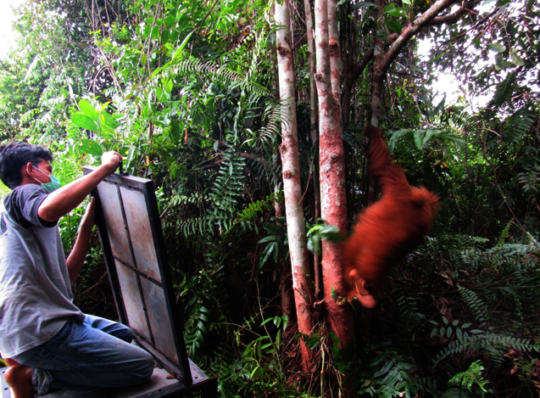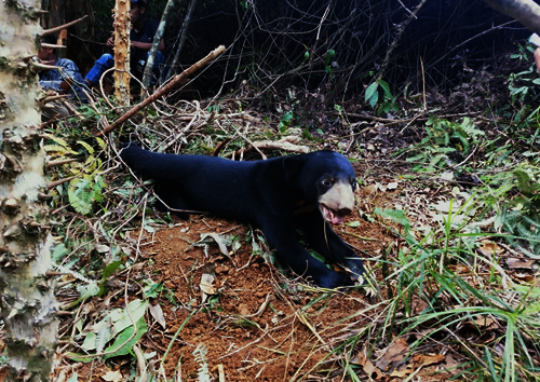 Links: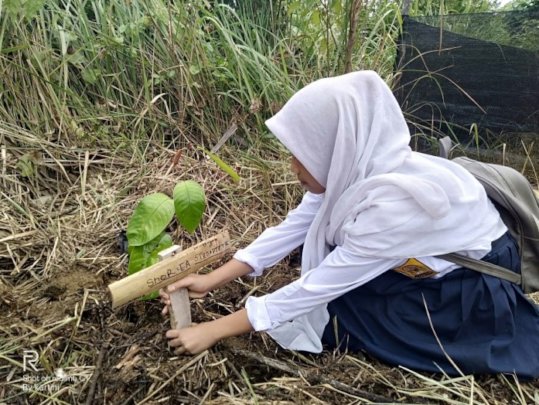 The new academic year in Indonesia starts in July. With 20 new students and three new teachers joining the school, the first three days of this academic year were devoted to orientation to help them all understand the school's approach, curriculum and extra-curricular activities. The school's 8th-grade students, who've already spent a year there, led the activities, which were attended by the new 7th-grade students, their parents and the head of the school foundation. Among the activities, new students learnt about recycling garbage to turn it into handicrafts; tree-planting and simple permaculture tasks.
In August, everyone took a break from the normal curriculum to celebrate Indonesian Independence Day. The school sent a small team of students to be part of the flag-hoisting ceremony in the local village, and everyone participated in traditional games and competitions, including a conservation-themed drawing contest.
The celebrations brought lots of local visitors to the school, both from the surrounding community and from villages further afield. Everyone who visited was impressed by the bamboo school building and the school's ethos, and many commented that they would like to send their children to study there in the future.
Thank you for supporting our special, beautiful nature school.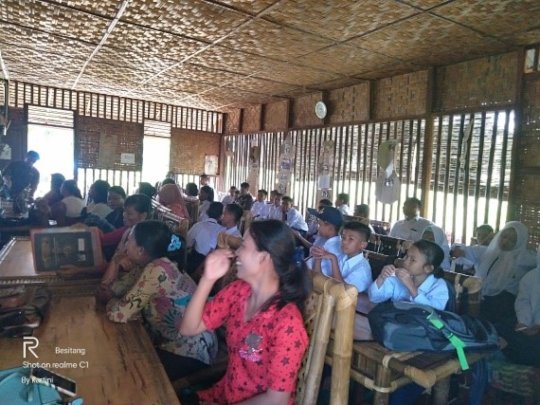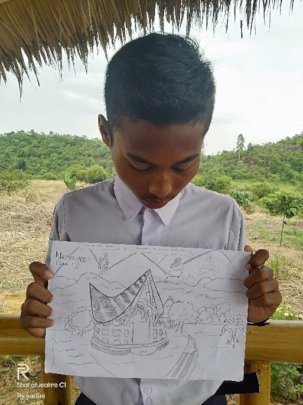 WARNING: Javascript is currently disabled or is not available in your browser. GlobalGiving makes extensive use of Javascript and will not function properly with Javascript disabled.
Please enable Javascript
and refresh this page.