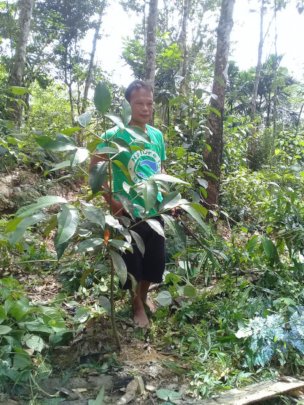 Our newest project partner in Sumatra is Nature for Change. Based near Bukit Lawang, on the edge of Leuser National park, Nature for Change works with communities living in and around the park's buffer zone. The land that makes up the buffer zone is often used for small rubber and oil palm plantations, and farmers who plant a few fruit trees in addition to their main crop often find they lose the majority of the fruit to orangutans and other wild animals. One of Nature for Change's initiatives is to encourage more of a polyculture system - by planting a greater number and diversity of fruiting trees, farmers will lose a smaller proportion to wildlife and will no longer feel the need to protect their crops by injuring or killing animals who enter their plantations. In this way, cultivated land can also become more of a 'green corridor' for animals, as they will no longer be in danger if they leave the national park and enter the buffer zone around it.
The wildlife of Leuser National Park is also threatened by wildlife trafficking, hunting and illegal logging. With such a large area to patrol, government resources are overstretched and it is difficult to protect the entire park area. Nature for Change will also provide training and support for community patrols to become a 'living fence', shoring up the borders of the park with regular monitoring and reporting to help clamp down on illegal activities. Along with their education programmes for children and adults, a community library, and training in permaculture and the marketing of non-timber forest products such as honey, the organisation's holistic approach is helping to build a sustainable future for Leuser, its wildlife, and its people.
Nature for Change co-founder, Darma Pinem, says, "The involvement of non-governmental institutions and the community will certainly build strength and shared awareness of the importance of GLNP conservation. The community will learn a lot of new things that can support their lives and the continuation of their next generation."
Thank you for helping us to support projects like this and keep Sumatra's forests standing.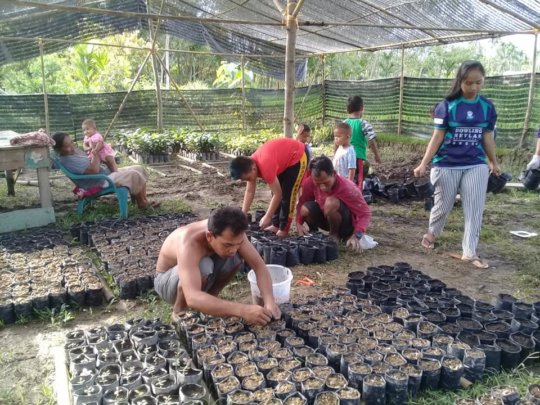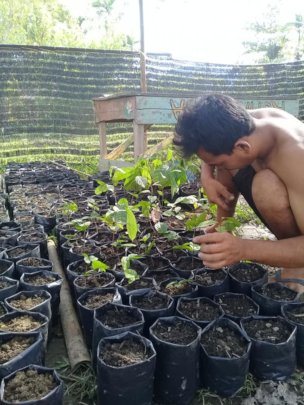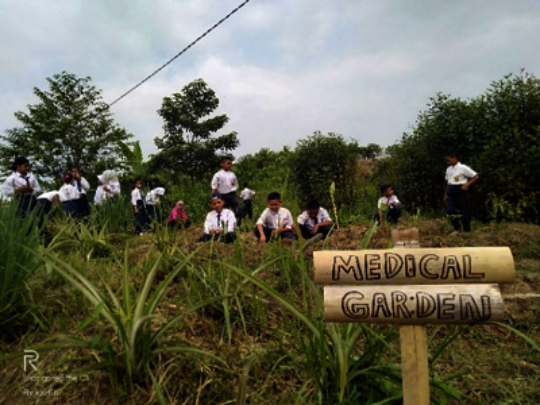 Many of the nature-based activities the children at Leuser School undertake are centred around plants, as the school shares a site with our permaculture demonstration centre and the Bukit Mas restoration site. The children recently helped to create a Medical Garden, contributing seedlings from their parents' gardens and helping to plant and maintain them. Now, each week, they devote some time to keeping the plants healthy and free of weeds, while learning from their conservation teacher about the benefits of traditional plant-based medicine for conditions ranging from nausea and headaches to skin conditions and fevers.
They have also been working on a flower garden in a semi-circular rockery outside their classroom. By scattering chrysanthemum seeds in various colours and planting lemongrass around the border, they've made their flower garden not only beautiful, but practical too - lemongrass helps to deter the mosquitoes which would otherwise gather in the shade around the classroom.
Thank you for helping the Leuser Nature School and its pupils to thrive.
With best wishes,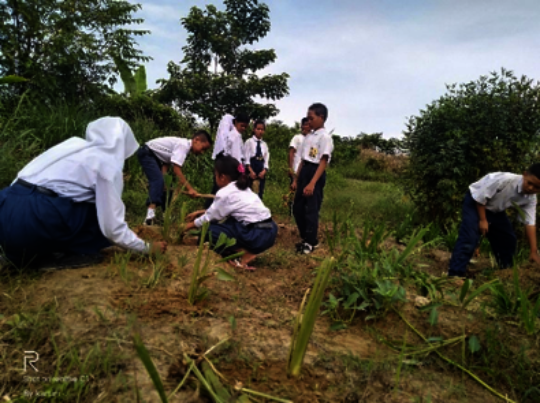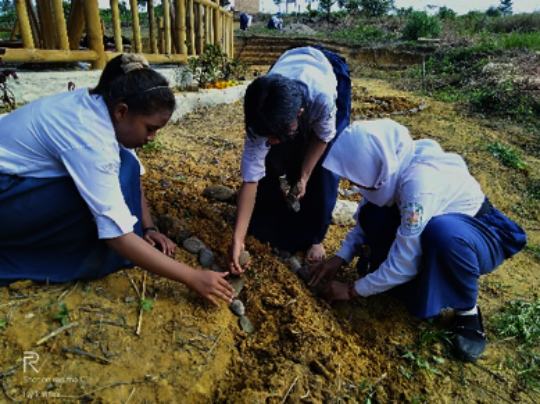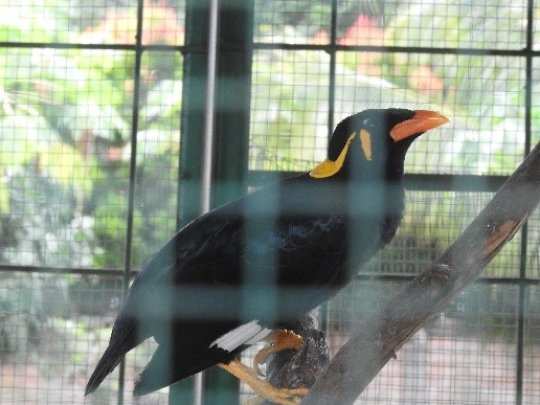 The investigations division of the patrol team recently received a report from community members about an illegal zoo in North Padang Lawas. The team visited the zoo and found over 20 protected and endangered species, including:
A Sumatran orangutan (Critically Endangered)
Siamangs (Endangered)
Citron-crested cockatoo (Critically Endangered)
A sunbear (Vulnerable)
Hornbills (Vulnerable)
Sambar deer (Vulnerable)
Komodo dragons (Vulnerable)
and many more - all in inappropriate enclosures and being kept in poor conditions.
Aided by the police, the team questioned zoo staff and found that the zoo did not have a legal permit as a conservation institution. This meant that despite having some legal documents allowing them to undertake animal care, the zoo is not allowed to keep protected wildlife. The police and the forestry authorities therefore confiscated all the animals, and they are now in the care of properly documented institutions including the Batu Mbelin rehabiliation centre just outside Medan. Legal proceedings are now taking place under the care of the Indonesian National Police Special Crime Unit to ensure the owners of the zoo cannot repeat this offence in the future.
Thank you for supporting our Tackling Wildlife Crime in Sumatra project and helping us keep Sumatra's wild mammals, birds and reptiles safe.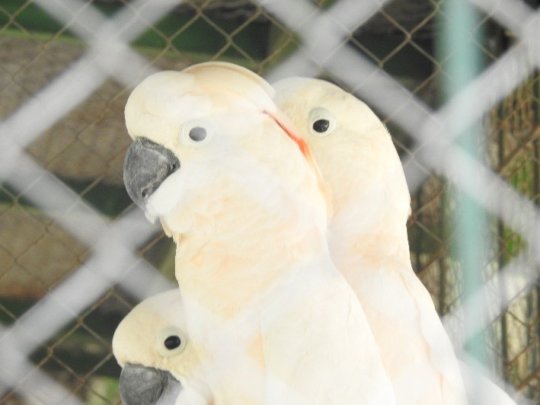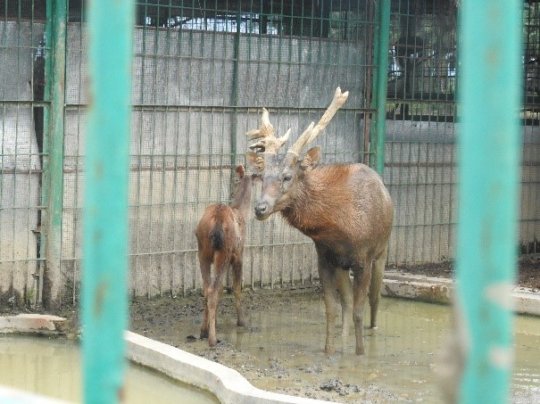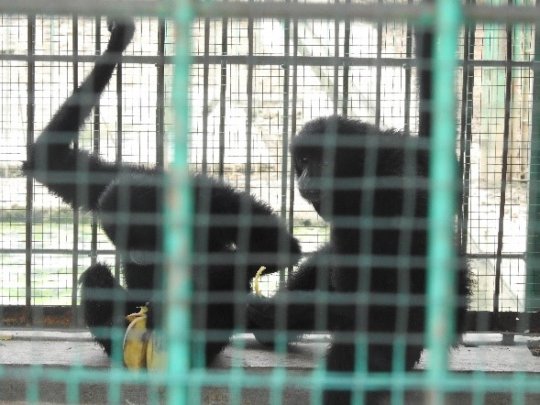 Links:
WARNING: Javascript is currently disabled or is not available in your browser. GlobalGiving makes extensive use of Javascript and will not function properly with Javascript disabled.
Please enable Javascript
and refresh this page.