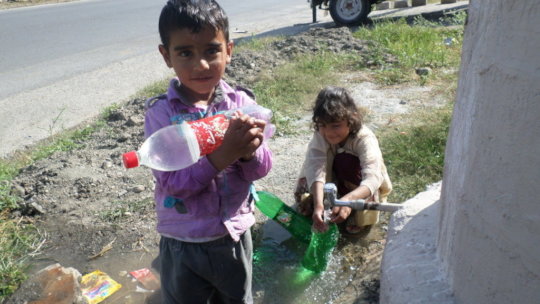 Dear Friends



Thank you very much for all your donations and support. AWARD Pakistan has taken an initiative to raise funds for the installation of hand pumps and water wells. In its first phase, So far 3 water wells and 1 water hand-pump has been successfully installed and rest are under development in the rural areas of Balakot, District Mansehra, Khyber Pakhtunkhaw with the support of the local community.
The donations to this project in the recent project has declined due to some reason. We are trying to engage our supporters so that we can start installing a water well in other areas too.
AWARD Pakistan's Regional Coordinator Mr. Mustafa is regularly visiting the 4 areas (Jageer and Grang Maidaan, Shawaal Maidaan and Baisiyaan).During his recent visit he found the communities happy and they using this facility responsibly. The local committees are putting their efforts to engage the communities and have promised to protect the facility at any cost. The community has also collected a certain amount on self-help basis as the maintenance fund the communities and committees to deal with the issue collectively (if happens)
A decline in the mentioned diseases has been noticed by the coordinator as well as by the community. We hope that we will raise enough funds to start installing the water wells again in the next quarter in the next areas.
APPEAL:

In order to increase the number of areas, We request all our donors and supporters to donate us for this cause to provide children and women (living on the mountains), an access to the carbon-free and safe drinking water.