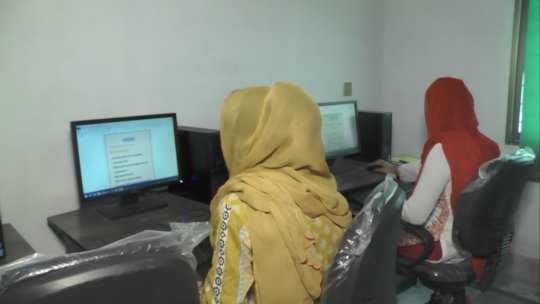 Dear Friends,

Thank you for your donations of USD 2100 . It is because of GlobalGiving and assitance from other partners, that the building (from the funds we received from our different partners) has been almost completed and is quickly moving towards the finishing . Few of the courses which have alreasdy started at AWARD Pakistan are Make up art, Industrial Stitching, Mobile repairing for females and Computer basics). The girls attending these courses are very happy.
We still require funds to do the finishing such as power genertors and outer tiles. AWARD also plans to build a hall (for the capacity of 40 people) to train marginalized, school dropout and unskilled girls of Faisalabad.For this purpose AWARD Require another USD 18,000 to complete the building and to provide the adequate facilities for the training. The training which will be conducted in the new hall are:
1) Adult Literacy
2) Financial Literacy
3) Digital Freelancing
4) Jam making, Pickle Making, chicken farming
5) Educational seminars (Environment, Mother and Child Health, COVID-19 precauions, Importance of ID Card)
6) Traffic Rules
7) Communication skills
8) Life Skills
9) Marketing and Digital Marketing Skills
10) Income generation courses for girls and women
11) Cookies and Biscuits making
12) Commercial Cooking
13) Toffee making
and Many more courses for the girls to sustain their livelihood and support their families
We would like to request GlobalGiving community to support us in its completion to achieve our target to support 400 poor women and girls every year.