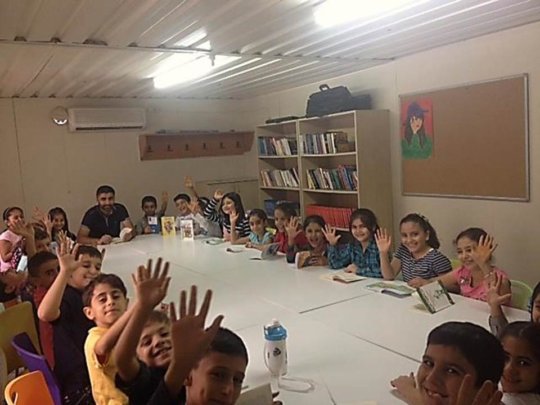 On behalf of TEGV kids, we would like to thank everyone who has believed in and donated to our project so far, helping to set up libraries for kids Turkey.
All of TEGV's work focuses on disadvantaged areas of Turkey, where income levels are low, family sizes are large, educational attainment levels are low, schools lack infrastructure, access to social services is limited and children have limited exposure to quality support programs. This project is focused on creating library spaces in three of the least developed cities in Turkey: Siirt Kurtalan, Mardin Savur and Batman. Once this project is fully funded and actualized, more than 2000 kids will have a chance to use the libraries we set up to expand their knowledge of the world and of themselves through TEGV's work to build "reading cultures."
Because our target locations for this project are in such need, we decided to go ahead and invest some of the money donated so far to get going on the library space for our Siirt Kurtalan Learning Unit. With $1,100.00 (2,667 TL) of the donations so far, we were able to purchase 6 tables for the library space (where children read books and TEGV volunteers hold reading programs with the kids) for the price of $619.00 (1,720 TL) and 93 books for the price of $330.00 (919 TL). When the children learned about the GlobalGiving initiative and saw their library space beginning to materialize, they were incredibly excited and felt very special for having people around the world supporting their library space. They were especially grateful, they said, because of the lack of libraries in their schools and lack of access to the one library in their province. They emphasized that, except their school textbooks, TEGV is the only place that meets their needs of reading books.
Of course, we still have a way to go to reach our final fundraising goal. Siirt Kurtalan needs more books, and we need to get started on Mardin Savur and Batman spaces. Though creating a library space may seem like a simple project, the impact of your donations is deeply meaningful for the kids who benefit. These are kids hungry for stimulation and support. For them, a book is an avenue to new worlds and new thoughts, and your donations are a message that people around the world believe in them and support their learning. We thank all of you who have donated so far and continue to donate, and we hope that this report can inspire others to take action.
Kübra who is one of TEGV children at Siirt Kurtalan Learning Unit expressed her thoughts about our project. You can see the translation of the video below.
"Hi, I'm Kübra. The reason why I wish to see a library here is; we can improve our learning skills much better. There is not library in our school but; opening of the library in this place was great for us. Therefore, I liked this library very much. Although there isn't library in our school as in the other schools, I feel very happy to know that, it is here now."
https://www.youtube.com/watch?v=VddESlc_dio
Warmest Regards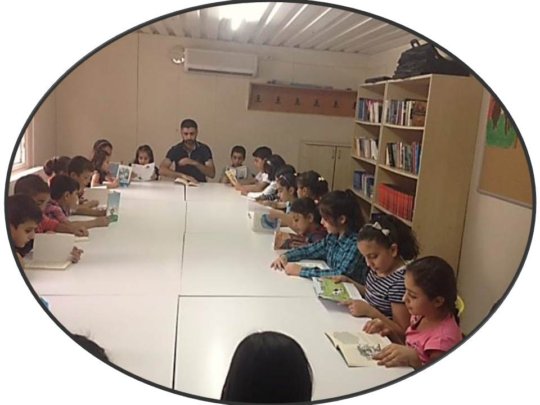 Links: