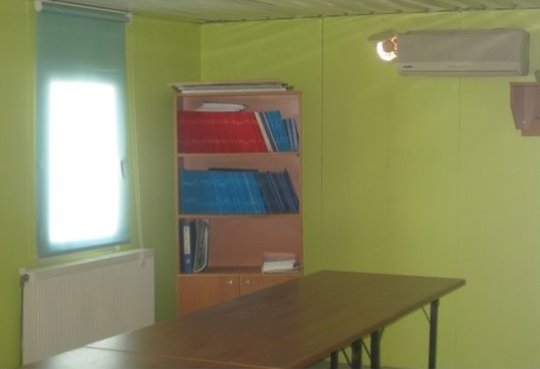 A big thank you to all of our supporters in this project so far. With your support, we are building on our goal of inspiring a love of reading in the kids of Siirt, Kurtalan.
Since our last report, we have decided to streamline our GlobalGiving project to focus on completing the library for Siirt, Kurtalan only, rather than working toward enough donations to create 3 library spaces. Because the project has been active for some time now, we thought it would be better to change it so that we could focus on finishing one library. For that reason, our new GlobalGiving goal is to raise $5,500 for the Siirt library, and we are less than $1,000 away from this goal!
Because of logistical considerations, we wait for a critical mass of donations before taking action on the project. With the initial $1,100 received for the project, we purchased 6 tables for the library space (where children read books and TEGV volunteers hold reading programs with the kids) and 93 books.
Just this past month, we spent an additional $1,938 of the donations received to make some great strides forward in the project. We were able to paint and repair the library space. We were also able to purchase bookcases and bookshelves; comfortable chairs for the kids, such as bean bags; lighting for the space; chess game sets; and almost 500 books!
The kids are thrilled and excited about the idea of people supporting their library from around the world.
With an exciting surge of donations in our project just recently, thanks to all of you, we are only $916 away from our new goal. With the final set of donations, we will be repairing the flooring, completing the lighting, and buy more books.
Though our new goal is a bit more modest, this project is still so meaningful to the kids, and we can't express our gratitude enough for all of your support.
We wish you all a wonderful New Year.