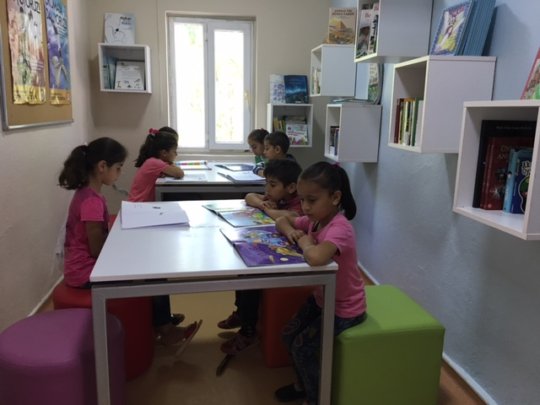 Dear Friends,
We are thrilled to be sharing the news that, with a last round of book and game purchases, we completed the Siirt Kurtalan library project last month, all made possible through your generous donations.
The new library at Siirt has been a tremendous inspiration for the kids, who know that donors from around the world came together to support them in creating this space. Please enjoy the photos of the kids, making the most of the colorful, up-to-date surroundings, games, and books, all made available to them through our great work together. Also, as a reminder of where we have come from, take a look at the 'before' picture, included as well.
To give you a full brief on what this project made possible, we:
Updated all furnishings, including new books, bookshelves, cabinets and colorful bean bags;
Improved the space with paint and room renovations;
Installed a colorful 'PVC' floor design;
Installed a new lighting system;
Introduced an e-book feature to the library;
Installed a chess area;
Bought educational board games; and
Bought over 600 new books!
The new library is a colorful, inspiring space that has attracted kids from throughout the community to take part in activities and to enjoy all the new resources available.
As you can see, the project was a huge success, where a tremendous amount of work was done within a relatively modest budget, and the kids couldn't be happier.
On behalf of the kids and TEGV, we want to thank all of you for making this project possible!
We would also like to take this opportunity to announce our new project, which is to try and tackle the much needed renovations for our Adana Suleyman Ozgenturk Activity Location. Please check out the project at https://www.globalgiving.org/projects/kids-community-turkey/. This project is even more ambitious than Siirt, so we would be tremendously grateful if you shared this project with your friends and family. We are hoping to bring the same happiness to the kids of Adana Suleyman that we were all able to bring to the kids of Siirt Kurtalan.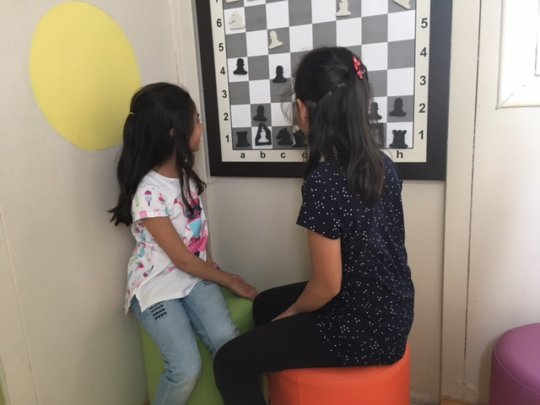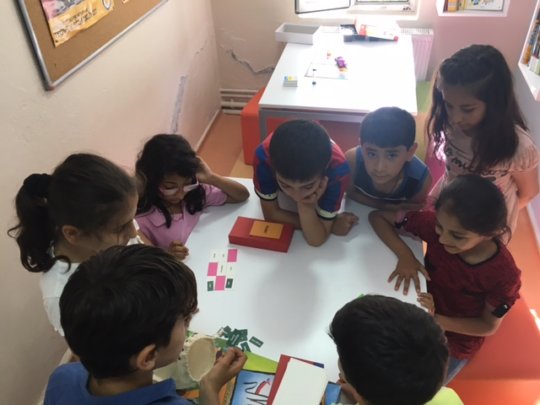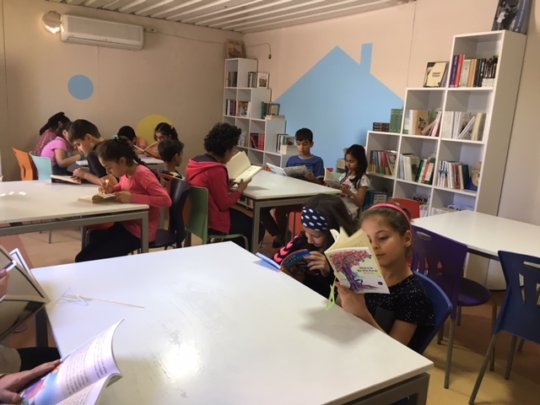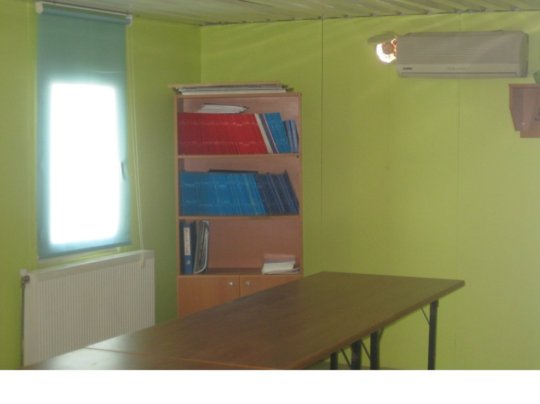 Links: