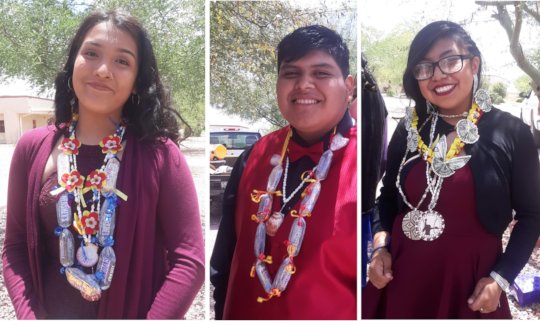 It's truly been an amazing year for our GuVo Academic After-School Program! We have more enrolled students than ever, and we see positive changes in the community daily. We are so grateful to you, our donors, for all that you do. I'd like to share a note from NAAF's Board President Susan Warmack, as well as some successes from this year:
Hello, and welcome to our June Newsletter!
This is the time of year we celebrate the many students who have successfully completed another school year. We are thrilled to congratulate the 27 (5 from GuVo District) 8th-grade promotees and 89 (7 from GuVo District) high school graduates!
We are also incredibly proud of our 8 online students and 7 GED students who are succeeding in their individualized programs.
As this school year comes to a close, I would like to salute our many volunteers who served in our programs.
Finally, I thank YOU, our donors, whose continued support enables our rural community members to thrive academically, emotionally, culturally, and physically!
Sincerely,
Susan Warmack, President of the Board
2018/2019 School Year Highlights
After-School Programs in 3 villages serving 62 children
1,456 healthy meals served
1,584 healthy snacks served
2 paid interns
18 volunteers
12 drug and alcohol-free events hosted
4,298 miles driven to pick up food
10 Fun Runs co-hosted with HOPP
28 days of O'odham language instruction
1 Suicide Prevention Workshop
2 field trips
Thank you so much for your continued support! We are grateful for all you do.