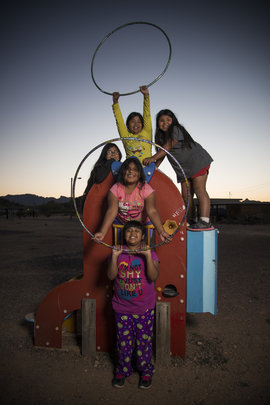 Hello Everyone,
Thanks to your support, the Gu Vo Youth After-School Program, Spring Semester 2015, was a huge success! The students were assisted daily with homework assignments, fed a nutritious snack and dinner, developed their reading, math, and writing skills using learning software and other lessons developed by our tutors and staff. The students also kept journals on a garden they grew. Many STEM lessons came from this garden, and the students were so proud of everything they grew.
Plans to launch an even stronger after-school program this August are in the works. We have been meeting with the directors of Tucson's best after-school programs and working with the University of Arizona and various other local organizations to make our program the best it can be. Also on the horizon for August is a fantastic partnership with the Southern Arizona Research, Science, and Engineering Foundation (SARSEF). SARSEF will send one of their scientist to our after-school program to teach the kids how to research, develop, and bring to life a science fair project to be entered in the annual SARSEF Science Fair at the Tucson Community Center in April. We are so excited to see the great projects these creative, bright, young minds bring to life.
As always, the survival of this program depends on the generosity of donors like yourself. If you are thinking of making a donation somewhere, please consider the Gu Vo Youth After-School Program by clicking below. This remote area of Arizona receives little to no financial support. A dropout rate of over 51% continues to be the norm. The second largest Native American tribe, the Tohono O'odham has the highest rate of adult onset diabetes in the world, with some figures stating over 70% of all Tribal adults suffer from the disease. Through our programs, NAAF is teaching the youth there is a prosperous life ahead through education, hard work, and nutritious eating.
With your support, these underserved kids are truly on the move to accomplish big things.
All the best,
Jim Kober, Executive Director
Native American Advancement Foundation