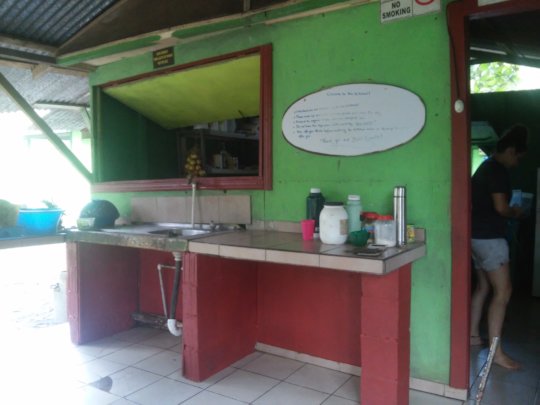 Have you ever wondered where your valuable donations go?
In this report, we aim to give you an idea of the things that we purchase thanks to our generous donors.
In 2018 season at Pacuare Research station 3 gallons of paint and 12 brushes were used to paint the wooden markers at the beach. the markers are painted with a special flourescent paint - the same used in road markings - so that we can get our bearings at night to collect and relocate the nests. 100 biodegradable plastic bags were bought, each one of those bags were used for a maximum of 3 times and then were destined for exhumations because bacteria and fungus can grow in the bag and contaminate the new clutches of turtle eggs!
6 Pit tags and 44 pairs of metallic tags were applied thoughtout the season, 42 pairs on leatherback females and two pairs on hawksbills females, to sterilize the tags and the applicators, a gallon of alcohol, a bag of cotton balls and a gallon of vanodine is used every month.
For the beach patrols, 15 waterproof backpacks were bought to carry the equipment (plastic bags, applicators, tags, measuring tapes and data sheets). 100 waterproof data sheets were obtained because of the pouring rain during the season.
Every time that a turtle was found or hatchlings were measured and released, volunteers and staff members had to wear latex gloves. 15 boxes of latex gloves were destined for the work.
For the hatchery, four shovels, a caliper and four wheels for the wheelbarrows were bought.
At the beginning of the year the station got a new water pump, a fridge and 15 mattresses and three locks were replaced. In May, six plastic tables and 12 chairs were bought for the cabins, the tables and benches of the Rancho were fixed, 3 of those tables got some plastic to protect the surface, 2 cabins and the kitchen were painted to protect the wood from the humidity
5 motion-sensor lights were put in strategic parts of the station to avoid any chance of getting robbed and 13 lights were replaced in the station to save energy from the solar panel.
Bins, brooms and mops were placed in the cabins, the office, the Rancho and the kitchen.
So you see, even a small amount goes a long way in providing research materials to the project, and keeping the station in good condition for our visiting volunteers!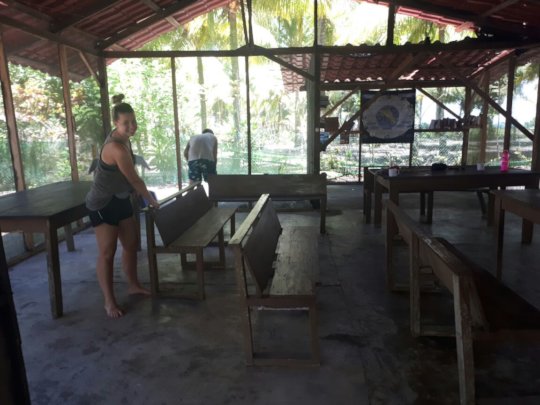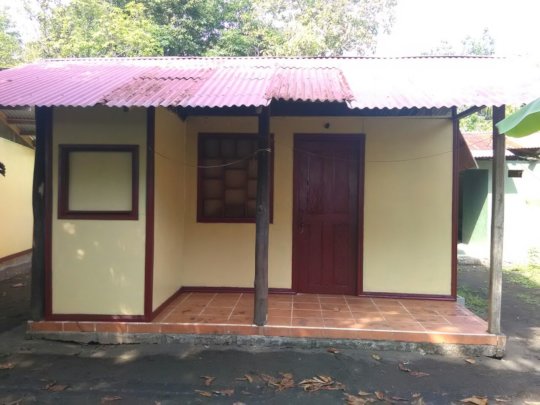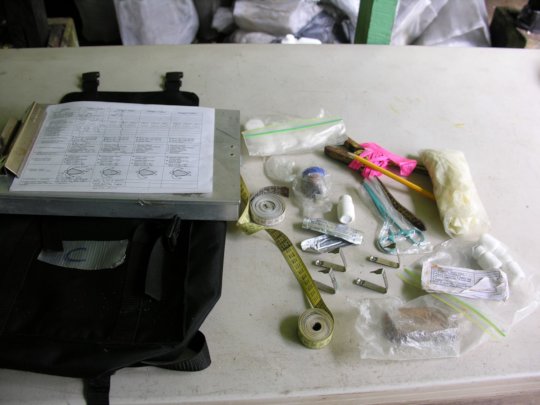 Links: