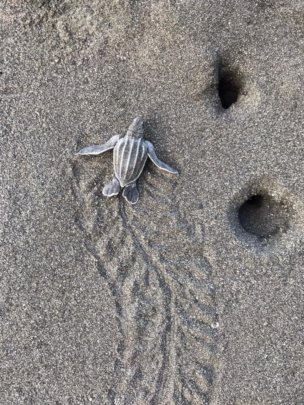 It has been a difficult period of time for the whole world, including our Project in Pacuare.
Since the beggining of March, travel restrictions begun in Costa Rica. This translated into the cancellation of all our international volunteers' visits which fund about 70% of our project through their fees and donations.
As an organization, we had to take a step back and prioritize our sea turtle conservation efforts over rebuilding the volunteers' dorms. Here is a summary of the results obtained to date for 2020s sea turtle nesting season in Pacuare:
Leatherback turtle:
A total of 62 nesting females were identified and 150 nests were registered. Our team was able to protect 50% (75 nests). A total of 52 hatched nests have produced 2,539 baby turtles. The emergence success of these nests was 70%. The nesting season for this species is expected to end this month.
Green turtle:
Only two nesting females have been identified and 14 nests have been reported so far. Our team has saved 5 of these nests (35.71%). Only 2 nests have hatched and produced 136 baby turtles with 65.96% emergence success.
Hawksbill turtle:

Only 2 nesting females have been identified and 3 nests reported. Two of them (66.7%) were protected by our team. There have been no births yet.
Unfortunately we have a figure of 10 hunted turtles, most of them in the last two months. Two hawksbills and 8 green turtles. Boats are seen daily in the sea and as far as we know turtles spear. Every hunted turtle information has been reported to the Pacuare Coast Guard station but we have not had anyone caught or punished. At some point they have come to speak directly with us or to walk the beach but with all the covid emergency and the little staff they have had, they do not promise us much support this year.
On the other hand, we are seeing light at the end of the nest and our country will be ready to receive international tourists once again starting on August 1st. We hope that this change can help us overcome little by little our lack of funds and our lack of volunteers to patrol the beaches and save more sea turtle nests. Also, locals have helped our project so much by patrolling the beach at night and saving nests from poachers.
If you are interested to be part of this initiative, don't hesitate to contact us and schedule your visit through volunteers@latinamericanseaturtles.com
Thank you so much for your donations. Your kindness gives us strenght through these troubling times to continue doing our best for the sake of sea turtle conservation in Costa Rica and Latin America.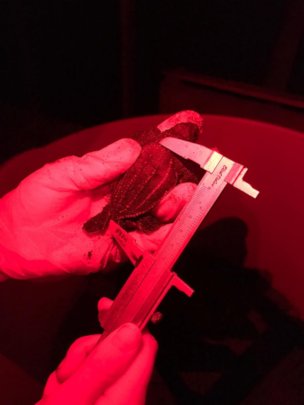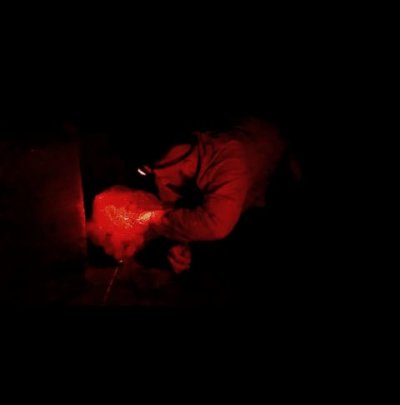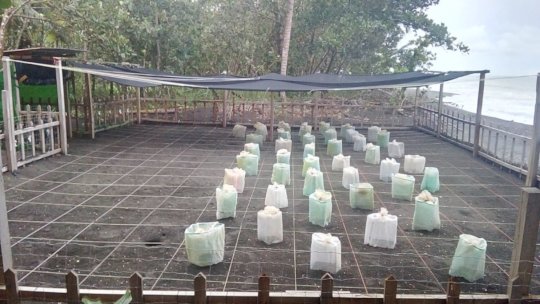 Links: