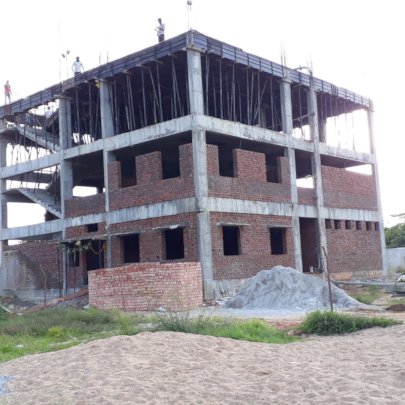 Thank you friends for your support to our Campus Project and other campaigns in Global Giving. Through your encouragement, we were able to complete a 25000 sq.ft building in Sphoorti Dundigal campus.
We currently have 207 children and 20 staff members on the campus. With your support, we have been able to provide facilities like a library, a computer laboratory and a sick room along with dining hall and kitchen.
As part of our efforts to comply with stipulations of Juvenile Justice Act, we are building a separate Home for Girls in the left corner in the current campus.
The building has four floors and a total area of 8500 sq.ft. We plan to accommodate 120 girls in that building with a provision for common facilities like dining area, library, lab and a sick room.
There will also be a compound wall around the building with 500 sq yards of open space for girl children to play and spend time in the open. 50 Girls will move into the Ground Floor in the first week of October.
In the recent times, we put our library in order and stacked it with more books in different genres. Now, we have more than 1400 books in our campus. We have also added a couple of new racks to add to the existing furniture.
We have also built a sick room for our children. It has three beds, a set up for doctor visits and a first aid kit.
Best Regards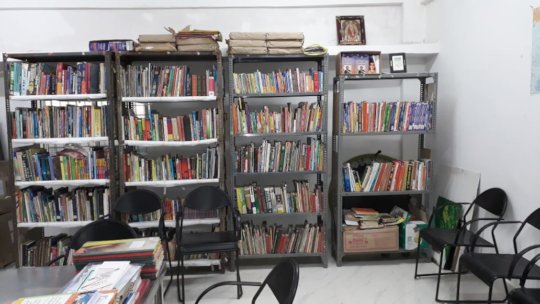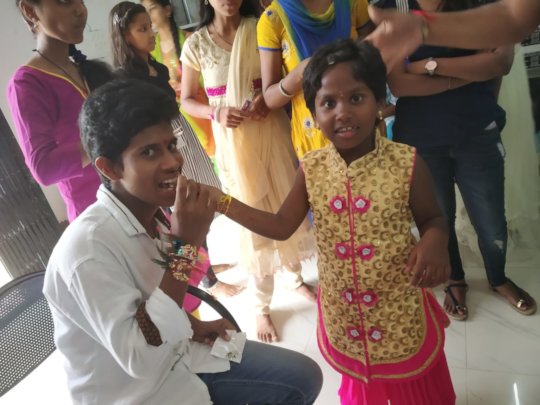 Thank you for the wonderful support to our children. Through your contributions, Sphoorti is able to provide a wholesome childhood to more than 260 children beyond basic amenities. Our children are able to live in a safe campus as empowered individuals.
Yesterday, we celebrated the most important festival for our kids - Rakshabandhan. More than 100 friends visited Sphoorti and greeted our kids on Rakshabandhan. They also gave a commitment to kids that they would strive hard to safeguard them and help them in their future endeavors
We also had a housewarming ceremony for our new Girls Block last night. The building is costing us more than $200,000 and measures 7500 sq.ft.
The building will house more than 100 girl children with common facilities like bathrooms, library, computer lab and a sick room. It will be ready for occupation in a month's time.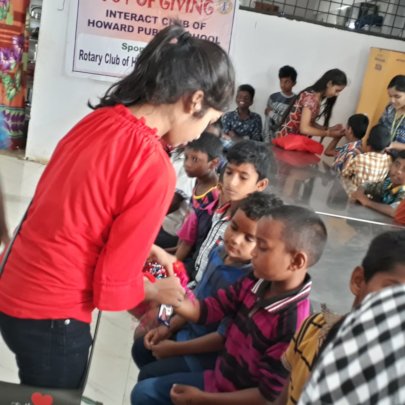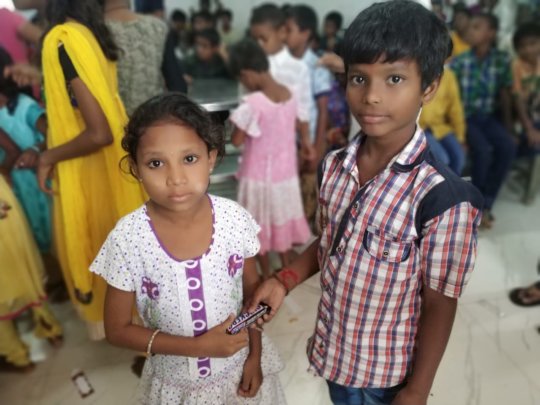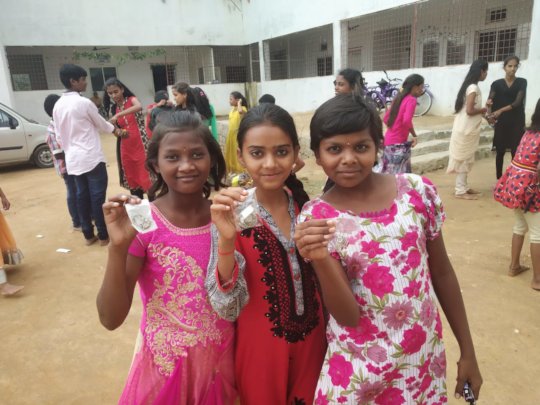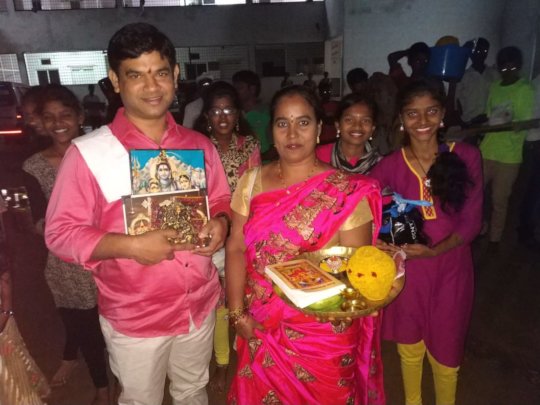 Sphoorti children are doing good, they moved to the higher classes after Annual examinations held in April. They had summer break between April and June and have returned for the new academic session 8 weeks ago.
This year, we have added more than 75 children. With 230 children on Sphoorti campus in Dundigal and more than 50 children studying STD XI and above in various Residential Colleges in Hyderabad, we have more than 275 children to care for.
In May, the STD X results were out and 14/14 Sphoorti children passed STD X with good results. We also had a good result in Engineering Entrance examinations with 7 children entering Engineering Colleges this month. Two of our children also joined Commerce Stream in Bhavan's Degree College.
We also have a focus on Gond community, a very underprivileged one among tribal societies of India. We are trying to rehabilitate more than 40 children from the community.
In the last academic year, more than 112
students scored more than 7.0 GPA in their Annual examinations.
In the last couple of months,
4. About 100 bicycles have been given to our children to go to school
7. 6 Sphoorti children get admission in Engineering Colleges
With your support, our journey will be only more exciting, reaching out to more children in need and churning out more inspiring stories. This year, we have hired 6 more caretakers and in the process of sponsoring 4 more private teachers in Government schools. We are laying special focus on STD IX and X children so that they are well prepared for their Higher Education.
WARNING: Javascript is currently disabled or is not available in your browser. GlobalGiving makes extensive use of Javascript and will not function properly with Javascript disabled.
Please enable Javascript
and refresh this page.