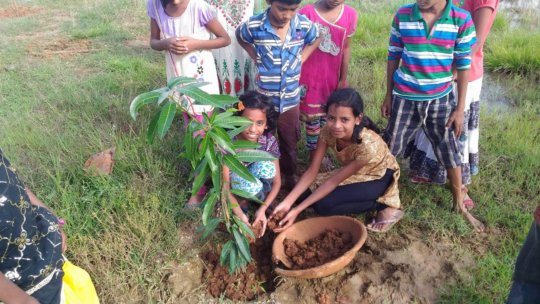 Thank you friends for your support to our children. Sphoorti now provides comprehensive support to more than 200 children and education support for another 150 children.
We shifted our children to a new campus six months ago and since then, we have been trying our best to provide safe and secure childhood to our kids.
We conducted a Robotics class, Personality Development session as well Legal Awareness Programs for our children in the new campus. We conducted a Pediatric Health Checkup - general, eye and dental for the children
We have recently provided for bunk beds for all our children. For the first time since Sphoorti was established, our children are sleeping on a mattress and bed.
Our children celebrated festivals like Rakshabandhan, Ganesh Chaturthi and Diwali with the usual fervor.
Construction in the top floor has reached final stages of completion. Because of disturbances from local village politicians, there was a temporary delay for three months. After all the rooms are completed, we will have a functional library, a computer lab and a medical room.
The hostel block has been partitioned into separate spaces for boys and girls. There is ample space for children to play in the open. We have planted about 60 saplings along the compound wall.
We are also planning to set up a Reverse Osmosis facility for safer drinking water.
In the next two years, Sphoorti will set up an exclusive campus for boys in a different location.
This year too, Sphoorti has received recognition as Top Rated Nonprofit by Greatnonprofits.org