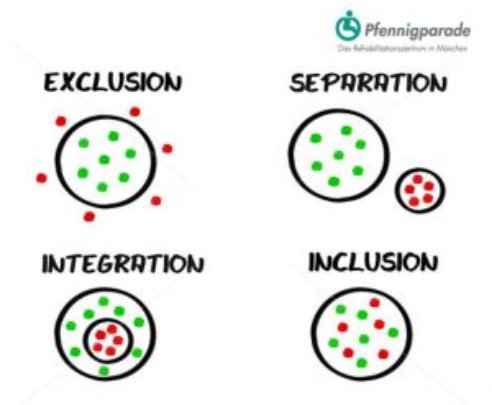 Fireside Chat with Thomas Heymel on December 8th, 2016
We have been collaborating with Thomas for quite a while and were extremely happy to have him for a fireside chat on the topic of practical ethics and the way to more inclusion".
In his introduction, Thomas explained what motivated him to leave his previous management role in a large multinational corporation to take over the Corporate Development Division of the renowned Pfennigparade foundation, a non-profit organisation that focusses on opening opportunitites for people with physical disabilities.
A key target of his organization is to find 'real job opportunities' for his clients where they can actually add value and not merely finding jobs to 'keep people occupied', always with a strong focus on inclusion.
Thomas discussed some very practical problems of inclusion with the participants, be it limitations that technology can pose (e.g. tiny keys on smartphones, etc.) or physical accessibility to public spaces. Many well-intended initiatives are problematic in terms of inclusion. An example are the wheel-chair accessible areas in the Munich soccer stadium, with "front row seats" and a red carpet". But is that what these fans really want? Do they want to be viewed as a separate group?
Successful inclusion is when you no longer see a segregation from the larger group.
The lively discussion that followed led to a number of suggestions made by the participants, both in terms of attitude, as well as pragmatic suggestions for improvements.
All participants left the fireside chat with a clearer view on the significance of inclusion, stimulated and motivated to help improve the level of inclusion within their personal environment.
Support of the project KonTEXT
We continued to support the project KonTEXT which we mentioned in one of the previous reports. Ethica Rationalis is assisting KonTEXT in their digitalization efforts by putting their library into a digital format. We are also looking to develop an APP for managing the archive.
Retrospection on the year 2016 and at our main projects
A nice overview over our main activities and projects in 2016 may be read on our Website under the following link: http://www.ethica-rationalis.org/artikel/jahresrueckblick-2016/.
Links: