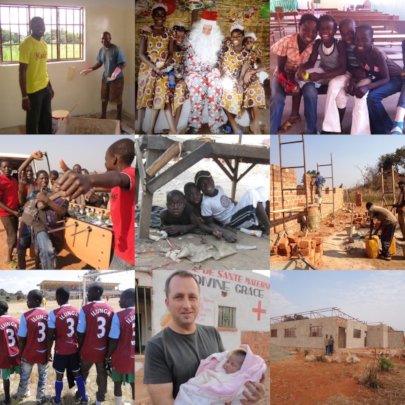 Did you know that 2019 is a huge year for us?
#Kimbilio Is 10!
Congo Children Trust opened the doors for the first time 10 years ago, to the outreach centre, Centre Kimbilio. We are so
proud of our journey and the trust that has been built along the way with the local community in Lubumbashi and the
surrounding province. Along the way, as well as Centre Kimbilio, we opened 2 short-term homes and 2 long-term children's homes for street-connected children and those children formerly exploited for child labour.
We've put together some photo collages of our favourite moments and memories that we've included in this email. When did
you join the journey? Do you remember any of the photos? Any of the children or staff? What's your favourite memory?
Congo Children Trust would love to hear your #KimbilioMemory big or
small. Tweet us here, Facebook here or Instagram here using the hashtag #KimbilioIs10 and we'll retweet our favourites
over the coming months.
We're also looking forward. 2019 will see the first stage of our brand new primary school completed. Thanks to some
awesome support during GlobalGiving's Giving Tuesday and the Year End Campaign, Congo Children's Trust will be able to
build the first classroom. This school will be a place where our former street children, so often stigmatized, will
attend school alongside their peers from the local community. Imagine that - the possibilities are endless for all these
children.
Whether you have been supporting Kimbilio for 10 minutes or 10 years - Thank you! You are doing wonderful things.