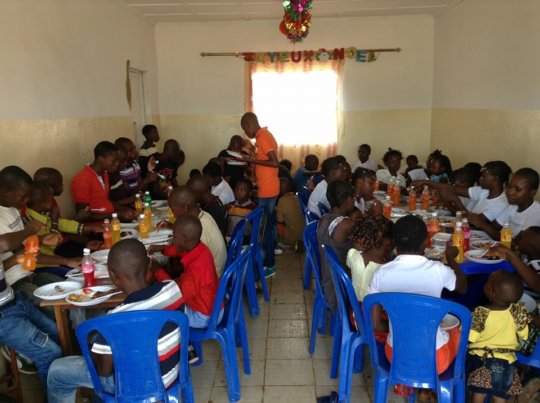 Dear Friends,
Firstly, we would like to take this opportunity to wish you a Happy New Year. 2016 promises to be an exciting time at Kimbilio, as we settle the girls into their new home and school life.
We are extremely grateful for the support we recieved during GlobalGiving's Gateway Challenge in the lead up to Christmas. Out of 37 charities worldwide, we finished in a very respectful 3rd place, which guaranteed us a £500 prize in addition to the fantastic £5,935 raised during the campaign, plus GiftAid. We received donations from 92 individuals, many of whom donated more than once and whose fundraising efforts were both exciting and innovative. This money will go directly to providing former street girls with a loving home, healthcare, activities, and an education at a local school. £5,935 will fund Maison Janet Bokwa for the majority of this year.
We were hoping the girls would have moved into their new home just before Christmas, but like all great building projects the finishing touches overran slightly. That said, we managed to squeeze all the children currently living at Kimbilio's two transit houses and Maison Josue Manda, into Maison Janet Bokwa for Christmas celebrations. The house itself is set within Kimbilio's 10 acre plot, boasting sports pitches, a sewing studio, and farmland. This rural setting will provide the girls a relaxed environment in which to overcome their experiences living on Lubumbashi's streets.
Once again, thank you for your generous support over the past months, and we hope this will be the beginning of an exciting year for the children at Kimbilio.
The Kimbilio Team.
Links: