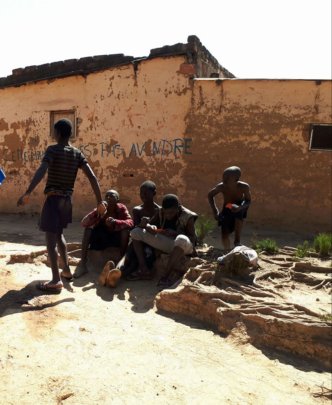 Over the summer, it has become more and more evident that the number of street connected children is continuing to grow. As well as current difficulties making life harder for many families to make ends meet, there has also been violence reported in the Kasai region leading to many children travelling to the larger towns such as Lubumbashi to seek refuge and a place of safety. This isn't what they find on the streets. Life is hard, they are beaten, exploited, abused, hungry and ignored. The Kimbilio staff have reported a significant increase in the numbers of street connected children recently.
So with the help of you donations, Kimbilio continues to be a beacon of hope - a place of safety and refuge for street connected children. Kimbilio has built on many years of experience to become a trusted member of the Lubumbashi community. Our long-term relationship with local social workers enables us to help the most children we can. And it isn't just food and a shelter from everything that Kimbilio provides. The Kimbilio staff make sure that each child is nurtured and given a chance to be a child in Centre Kimbilio.
And when the Kimbilio staff have earned the trust of the children, then they start to put in place the long process of reuniting the children with their families using a reintegration package, paid for with your generous donations.
Our update is that the need continues to grow and as always our dedicated staff continue to work to meet that need. Thank you for helping Kimbilio to continue to repond.
Links: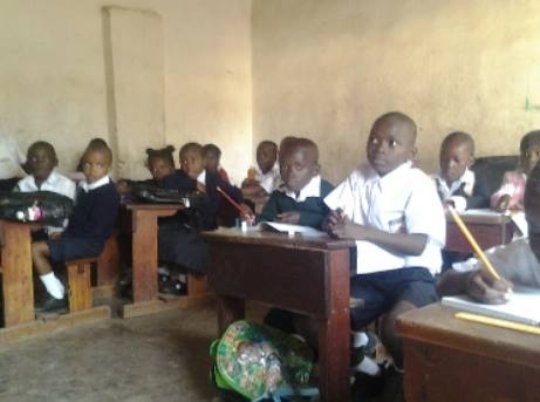 This project was very much driven by a need. At the beginning of summer this year, Kimbilio was instrumental in helping two young boys who had been identified in a Sky News investigation of children exploited in the colbalt mines of former Katanga Province, DR Congo. Your generous donation has made such a difference to their lives and we just want to update you about how they are.
Richard and Dorsen have settled well into one of our boys' homes in Lubumbashi. Here they receive love, support, food and shelter, as well as plenty of opportunities to play and just be little boys. The staff ensure that both children have a weekly phone call with their fathers and that visits are arranged as regularly as possible.
Dorsen and Richard also have started the new school year with their friends at the local school. They are enjoying their lessons and are eager to learn. In both school and at home, they continue to make strong friendships.
This summer has been transformative to the lives of these two young boys. At present, the Congo Children Trust team and the local Kimbilio team are exploring ways in which we can extend the project to help give more children, who are being exploited in the colbalt mines, a more hope filled future.
All of this was and is made possible by your generous donations. Thank you for your continued support.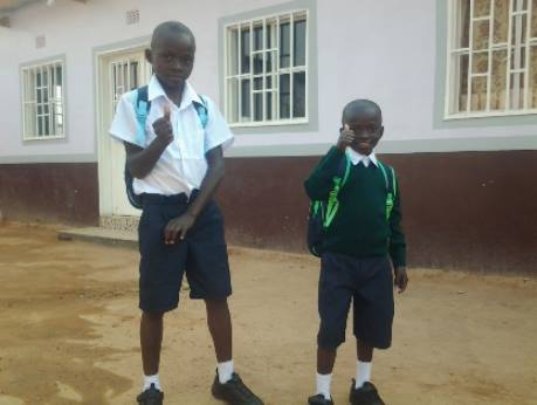 The first part of the safe and secure wall around the long term houses and Kimbilio site is progressing well. As these photos show from earlier this month, the first section next to the girls' long-term house, Maison Janet Bokwa, is completed. This has already impacted positive with community relationships and has stopped a flow of unwanted traffic next to the bedroom windows. This progress is all thanks to your kind donations.
This will be our last report for this project. Despite this project being ongoing it has become evident that we should continue to look to others avenues of funding to build a safe and secure wall for Maison Kimbilio. The amount of children attending Centre Kimbilio has now risen to 160 every month and the need right across the whole of Kimbilio is huge. So we have decided to focus our GlobalGiving donations on these immediate areas of need.
Once again, thank you so much for your support. Please do have a look at our other projects:
https://www.globalgiving.org/donate/27733/congo-children-trust/
If you would like any further information about Congo Children Trust, Kimbilio or DR Congo, please don't hesitate to contact me: eva@congochildrentrust.org
WARNING: Javascript is currently disabled or is not available in your browser. GlobalGiving makes extensive use of Javascript and will not function properly with Javascript disabled.
Please enable Javascript
and refresh this page.