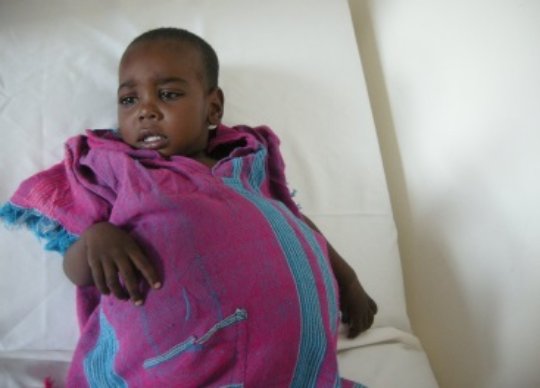 We are grateful for all the love, consideration & donations you have made for our beloved patients here in Ethiopia. We are handling very complicated cases at times and funding them is always an issue for individual patients. We have used your funds for many patients' diagnostic investigations and registration. But the lion's share of the finances went for partial coverage of one of our patients who was seriously sick and wouldn't survive without your help. The details are as follows:
Musab E.
Musab is a 20 month old child. His father Eusman is a traditional farmer with low income. His mother Arana B. is also a farmer. He has an older brother who is five years old. Musab had been in three hospitals before he came to BethanyKids in Ethiopia (BKMCM) but he couldn't get the necessary treatment. His abdomen was swollen / distended for about seven months before he got the treatment and that made his parents worried and terrified. They tried their best to get help by going to different clinics and hospitals. The problem they were facing was not only the medical access and availability but also their absolute financial problem. When they came to BKMCM and were told that they can get the treatment Musab needed they were so relieved and happy. This was not only because of our surgical specialization but because the bills were fully covered. He had a liver tumor and that was removed successfully. He recovered very well. The whole treatment bills were more than $2,300 USD. The main portion of this was covered by Touch the Nations. And after he got the treatment he went to a better shape and to a healthy position. His father said "My child is in a normal shape again and I am so happy and thankful for that. I was waiting his death with deep sorrow but now he is as healthy as he was before. I would like to thank all who participated to change my child's life in to better."
Please consider partnering with us to help other children like Musab.
Dr. Frehun Ayele
Pediatric Surgeon
BKMCM (Ethiopia)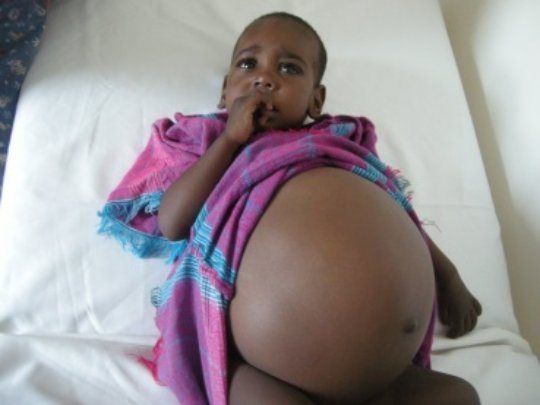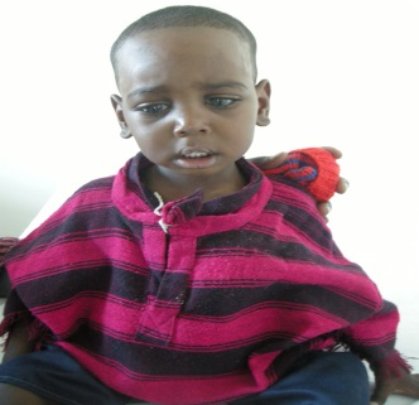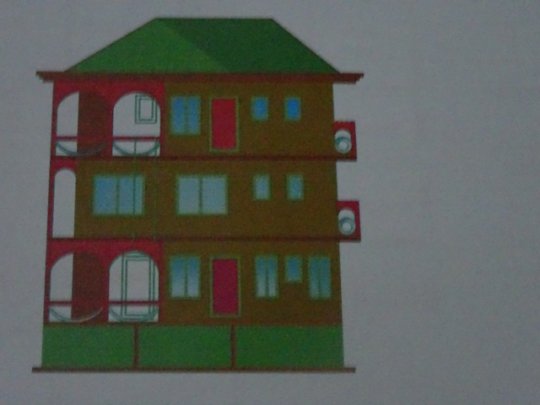 We are excited to report that the scope of the Ebola Children's home is increasing! Due to the need to house more children, we are planning to add a third level to this home. We are also planning to create a library and hopefully a computer lab for the children. Construction is progressing well; the foundation and first level are completed and the team is working to add the second level now.
As the scope of the project expands, the needs increase. We are soliciting additional funds to allow for construction of the third level, asking for donations of books or used computer equipment to outfit the library, and are also looking for people who would be willing to provide a $100 scholarship to send a child to school for a year.
Would you consider donating to this need? For information on how to contribute books or computer equipment, please see the link below.
Thank you again for your support of this project.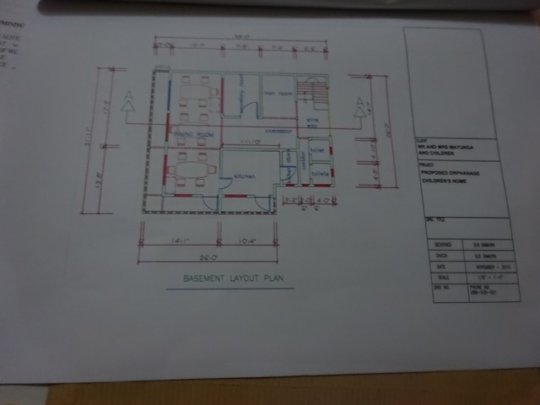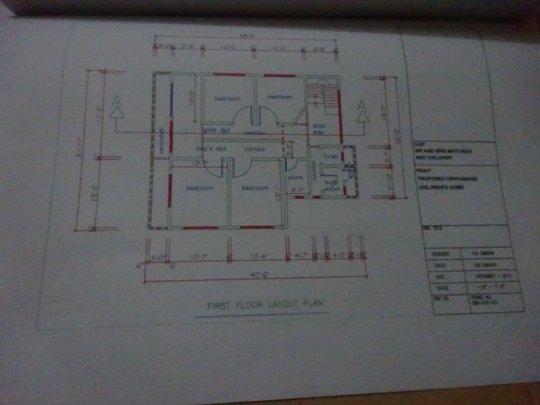 Links:
Thank you so much for your generous donations to provide surgery for children in Ethiopia! Here are two recent stores of people who were helped through your generosity:
Besha is a young women who suffered from a condition called ARM (Anorectal Malformations), which causes urine and stool inconsistency. She was sad and desperate her whole life because of this condition, and most recently because she lost her parents and brother. The social stigma on patients with ARM is very high, and Besha could not go to school or get a job to afford her medical bills. Thanks to your donations, we were able to provide surgery for Besha on February 22, 2016. She is now recovering from her surgery, where her malformations were repaired so that she is now urine and stool continent. Besha is now full of hope and thankful for all who helped her in the processes of getting her the treatment. She is thankful for the love and care she was receiving in the hospital, and is especially thankful for the sponsors who covered her bill.
When Manendene was six months old, he became very ill. His parents, Tegege and Foziya, took him to doctors and discovered that he has kidney cancer. They were very worried as they both work in a factory and their monthly income is too low to cover the medical bills for little Manendene. They could not find a way to get him treatment, until they heard about the partnership between Touch the Nations and Bethany Kids which provides surgical treatment at little to no cost for children whose families can't otherwise afford it. Now because of your generous donations he can get the treatment successfully. We are so thankful to be able to provide our patients this privilege.
To help more young people like Besha and Manendene, please consider donating to this cause.
WARNING: Javascript is currently disabled or is not available in your browser. GlobalGiving makes extensive use of Javascript and will not function properly with Javascript disabled.
Please enable Javascript
and refresh this page.