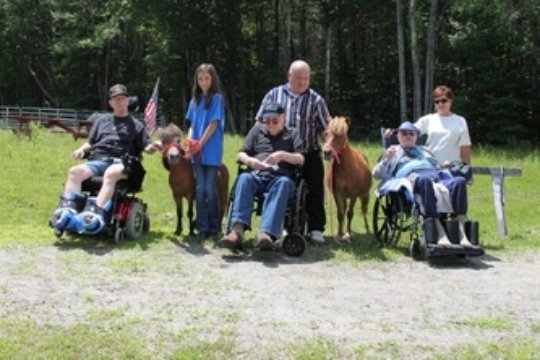 But for the amazing generosity of strangers, who have become family thanks to Global Giving, we would not be here; poised for 2016 with funds to continue our mission of providing therapeutic riding and equine assisted activities to people living with disabilities.
Our Veterans program met the goal of $10,000.00 last night, to end the year on an exceptionally high note. Although I am 'retiring' this program, I remain committed to continuing our policy of providing all programming free of charge to our Veterans and First Responders.
Thanks to You All!
Your support made it happen. At BITS ETC, it is Volunteers who make it all happen. Over seventy volunteers with 'boots on the ground" make it happen each day by caring for horses, supporting unbalanced or fearful riders, and generously giving of time, and money, An additional 80 plus 'volunteers' from our "global community' fullfilled our mission of bringing quality horse time to Veterans with their generous donations of funding.
In early spring last year, it was a volunteer who suggested I pursue Global Giving as an avenue for raising funds to support our cause. Georg explained that his work gave him a voucher to donate to the charity of his choice, but we were not represented. That was the beginning of this program to raise funds for our Ride UP program for Veterans and First Responders, and has culminated in over 80 service men and women being served this past year alone.
You made it happen for Veterans, and with this outstanding show of support for our mission, I am now committed to raising funds for another segment of our riding population: those who live on the Autism Spectrum. Our newest goal is to offer free sessions to people with autism in 2016. Won't you join me in connecting people with horses in healing ways? You can help us get them all 'back in the saddle," and onto Life's Happy Trails!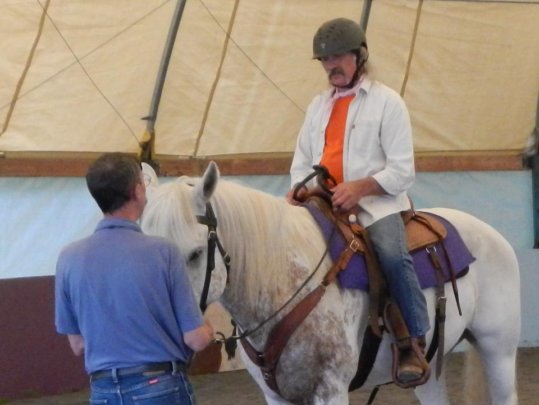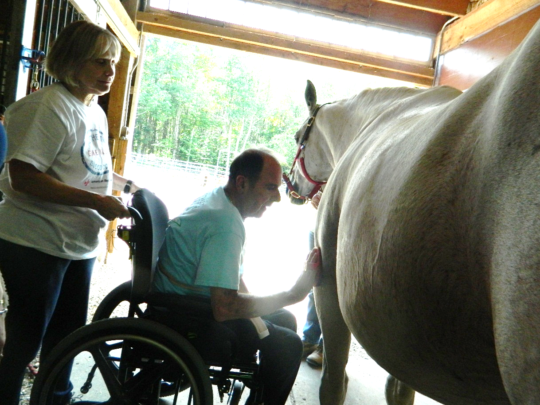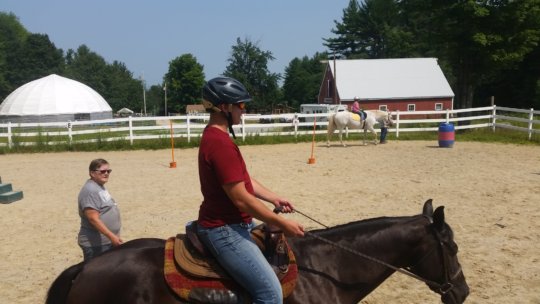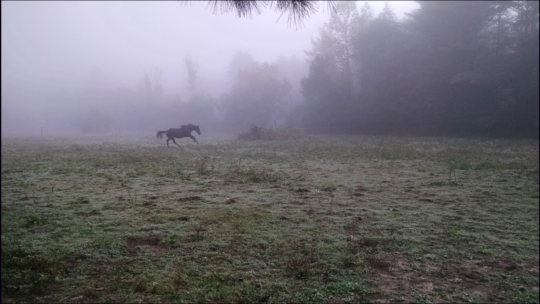 Links: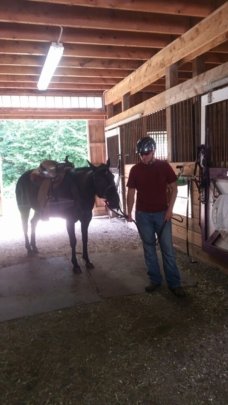 Our original goal of raising $5,000.00 was achieved within only three days of the Global Giving challenge begun this spring. The success of this project is reflected in the fact that we served 23 Veterans in the program by August 30th. Your generous outpouring of support allowed us to expand our original goal to $10,00.00 and now that this is nearly reached, expand our services to Uniformed Professionals in our community. Ride UP for Uniformed Professionals (Veterans, Active Duty Service Members, and First Responders---Fire, Police, EMT's) is letting us give back to those who give so much of themselves every working day.
To date, we have served 66 Veterans and First Responders with equine interventions geared to individual interests. English riding, Western riding, ground work, and horse training methods have all been offered to both Veterans and their family members.
We pledge to continue to offer all our Ride UP participants quality horse interactions free of charge. You have made this possible. I cannot thank you, and Global Giving enough for the opportunity to expand our program offerings this year!
Family members have included wives and children as we find ways for horses to foster closer connections between family members. You made it happen!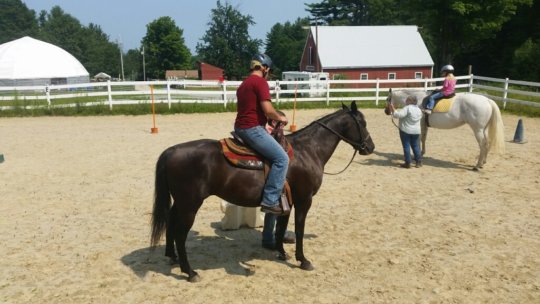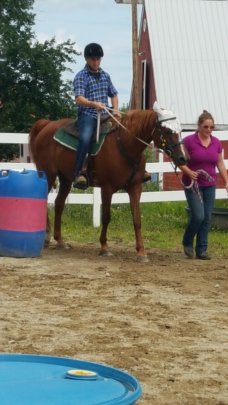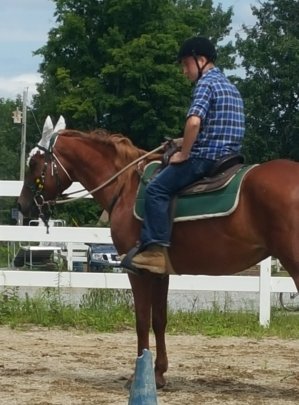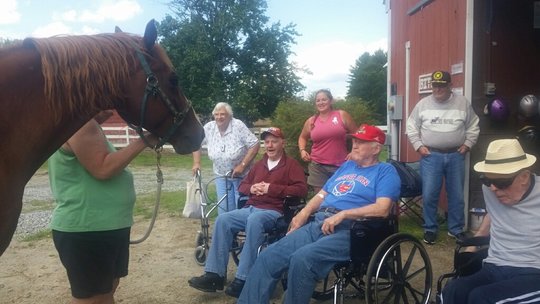 The Veterans came in August, by the busload to visit BITS ETC. Tilton Veteran's Home residents, from Tilton NH enjoyed several days at BITS, with Veterans from WWII, Vietnam, and Korea represented. John's was one story that made me cry:
"I grew up on a farm in Maine. There were ten in my family, my eight brothers and sisters, and my mother and father. I am the last one left of my family. We worked 360 acres with a team of horses."
At this point he was hugging Cover Girl, a miniature horse, who stood next to his wheelchair a full ten minutes without moving, while he stroked her.
"It's good, at the home. They work hard to give us a good life. Getting out here is so great. Thank you for having us."
With your generous support we've provided equine interventions to two thirds of our targeted audience. Fall riding soon to peak with the wonderful colors of Autumn all around the farm, our next report will cover our Ride UP program for Veterans and Uniformed Professionals with a couple who have been coming to work with our horses on Saturdays. Stay tuned!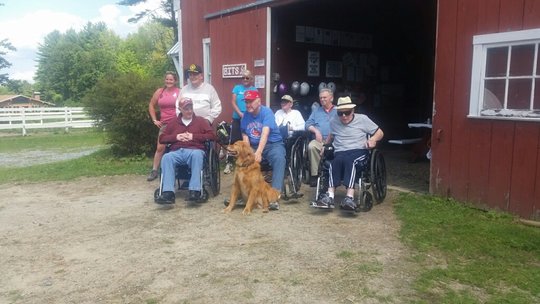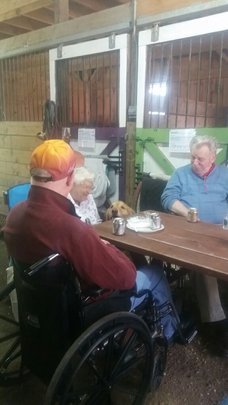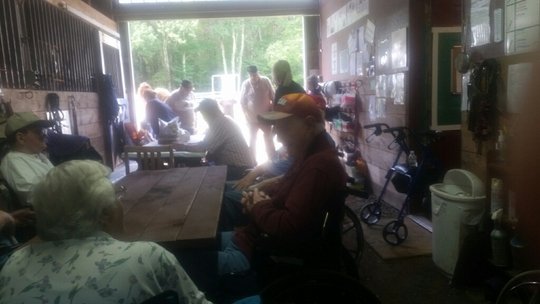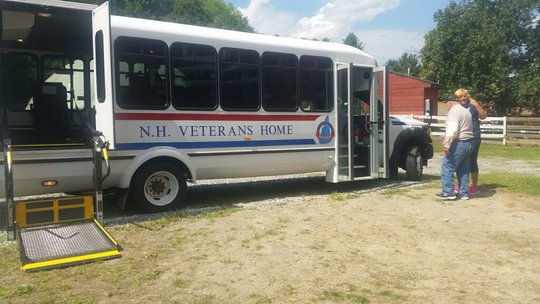 Links:
WARNING: Javascript is currently disabled or is not available in your browser. GlobalGiving makes extensive use of Javascript and will not function properly with Javascript disabled.
Please enable Javascript
and refresh this page.