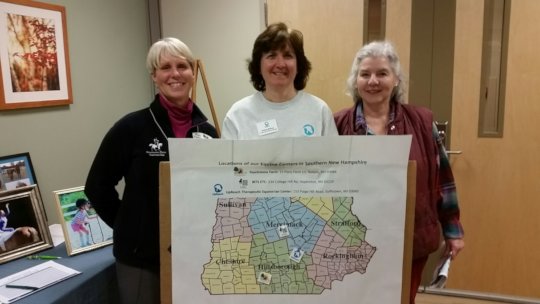 BITS ETC has always held the committment to offer free services to several key segments of our riders: Those living with Autism, and Veterans and Uniformed Professionals. Now, after months of meetings, with the agreement of key stakeholders, we are happy to annouce the formation of a N.H. Veteran's Collaborative for Equine Services.
There is strength in numbers I am told, and I never cease to be amazed by what more can be done with a little help from others with a similiar mindset.
Two other New Hampshire P.A.T.H. International centers (Professional Association of Therapeutic Horsemanship International) have joined with us in an effort to serve veterans who could benefit from a connection to horses. Touchstone Farm, Temple, and UpReach Therapeutic Equestrian Center, Goffstown, have joined with BITS ETC, in Hopkinton to offer therapeutic riding, carriage driving, and equine assisted activities free of charge to Veterans.
With three Centers, covering south/central NH, more Veterans will find a center near where they live to interact with horses. The V.A. Hospital in Manchester, NH is facilitating these opportunities with the help of their Recreational Therapy program, and by referring Veterans who struggle with physical, mental, or emotional healing.
We are happy to announce our first joint event to begin this collaboration, which is an "Open Barn" on April 21, 2018 to be held simultaneously at all facilities. Come visit one near you, or visit all three over the course of the day. Veterans and their families are welcome to come for tours, and light refreshments, as they see what each center has to offer.
Donations to this Global Giving Campaign are more important than ever as we expand programs that help more of our riders. You can be a big part of this initiative and bring us closer to our goal of offering all therapeutic interventions free of charge to our clients. Your donation today is an investment in someone's tomorrow.
Thank you for your support!
Pauline Meridien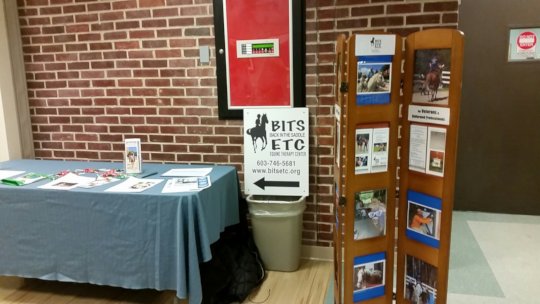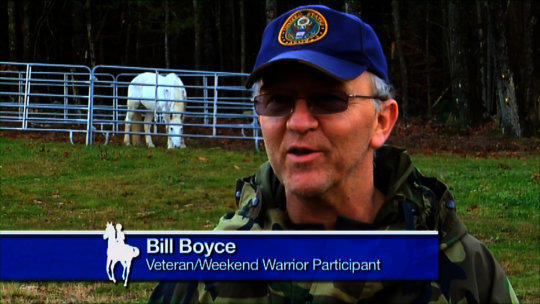 Links: