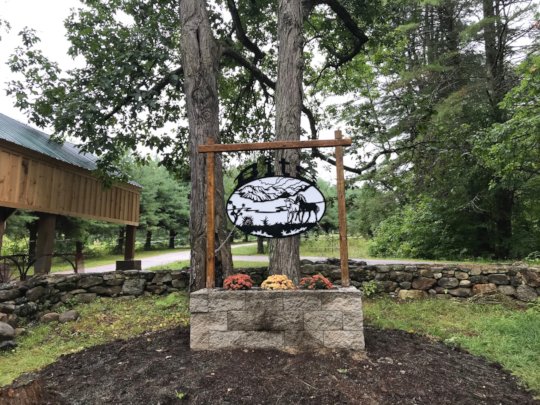 Hello,
In response to the NY Times request for stories of how people are responding to the pandemic, the following update was sent:
We survived the closing of operations in April and May with a State of NH PPP loan and generous donations from the public. This kept ten horses fed and cared for and allowed us time to rewrite how therapeutic riding and equine assisted activities can safely continue during a pandemic.
In June we opened with strict mask requirements, social distancing (one horse's length, or two pony's length apart), a newly installed hand washing and sanitizing station at the barn entrance, training of all volunteers and staff, temperature checks for all clients, and at first accepting only independent riders.
After intensive training of volunteers, July saw the return of riders needing minimal support ( a horse leader who was able to maintain the six feet minimum distance.) And August brought family members we trained to assist younger riders, to act as their side walkers during lessons.
Today we have a wait list, and more riders than ever. I'm advertising for another instructor to handle this demand. We have also expanded our free program of four weeks of horse interventions for first responders----Fire, Police, EMT's, and veterans to include Nurses and Doctors exhausted from fighting Covid 19. In this way we hope to give back to those who have, and continue to give so much.
It is a bitter-sweet time in my life, as I retire from my position as founding Executive Director after 17 years. I leave secure in the knowledge that the healing power of horses will continue at Back In The Saddle Equine Therapy Center during and after the pandemic, when we need it the most!
If this message resounds with you, please stay tuned for our appeal on Giving Tuesday, December 1st. You can join me in supporting our mission of bringing quality time with a horse to those who most need it today and tomorrow.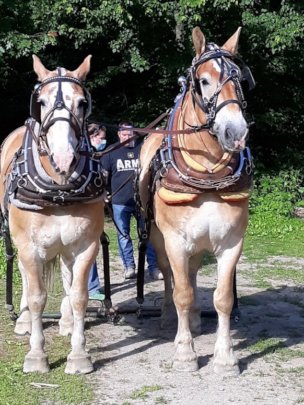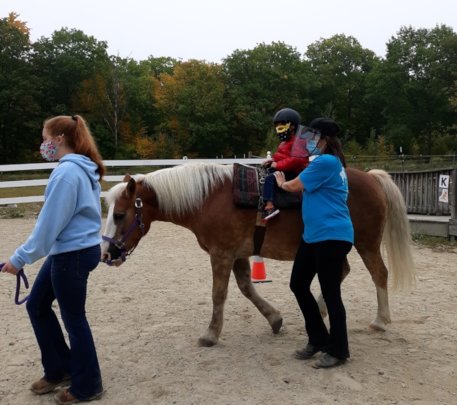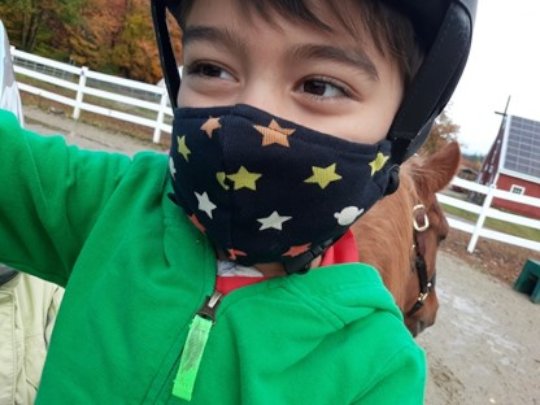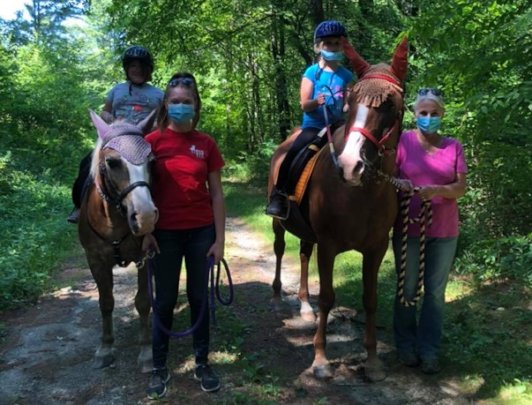 Links: