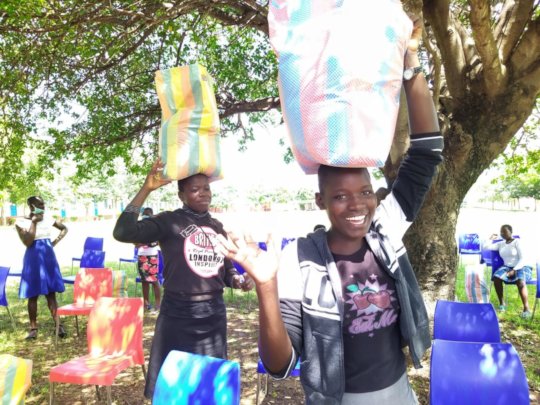 WISER is and always has been more than a school . . . we are a family, and like a family, we take care of each other!
All over the world, communities are grappling with the effects of the global COVID-19 pandemic. Strict measures to contain the virus, such as closing schools, markets, and nonessential businesses, imposing stay-at-home orders and curfews, and shutting down international borders are deeply necessary. But as we have seen in many communities, these measures reveal existing disparities and create new challenges for families like unemployment, inadequate healthcare, and increasingly, food insecurity.
Job opportunities, which were scarce already, have all but disappeared. Muhuru Bay is based on a fishing economy due to its location near Lake Victoria, but most fishing takes place at night, when insects and the fish that feed on them can be lured to boats with small lights. However, due to the pandemic, 7pm curfews have been put in place, preventing any night fishing, and putting dozens, if not hundreds, of fishing boats at risk of losing nearly all of their income.
Even if residents have money for food, there is not enough food to go around. Muhuru Bay is located in the westernmost part of the country, in a remote area that is hard to reach by car and air travel. Muhuru Bay residents usually cross the border to Tanzania where supplies are more affordable or shop at local open-air markets. These avenues have been closed or dramatically limited by social distancing measures.
This leaves WISER students and their families in a dire position.
We heard from students that their families are struggling to put food on the table every day. We believe that no one in this community should go hungry. So while we will adhere to and respect national and international policies for containing the virus, we are quickly, safely, and intentionally redistributing our existing resources and procuring new ones to ensure that our students and their families have what they need to survive, right now.
Under the leadership of WISER's principal, Madame Dorcas, campus security staff (the only staff still on campus) have pivoted to begin distributing relief packages containing over 20 pounds of non-perishable food staples, including maize, flour, sugar, and beans, as well as hand soap. Girls receive free transportation to campus and come in small groups to maintain social distancing. Each relief package, which contains a month's worth of food staples to support a family, costs just $25.
Over 150 girls have already received enough food products to sustain them and their families for the next month, and we committed to provide all WISER girls with these resources for at least the next three months. Overall, this is a $12,000 commitment we have made to mitigate the impacts of COVID-19. We are so grateful for our GlobalGiving family, and appreciate your continued support in such an uncertain time.
We wish health, safety, and stability to all of you as we weather this storm as a global community!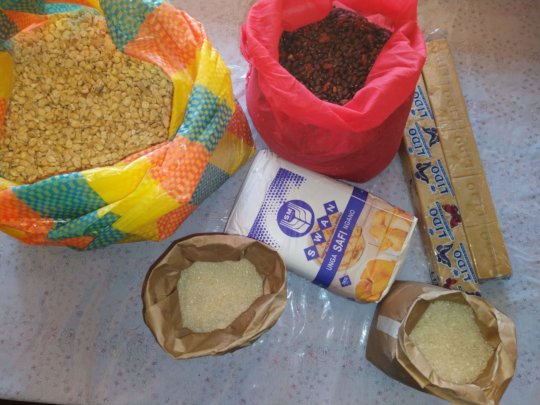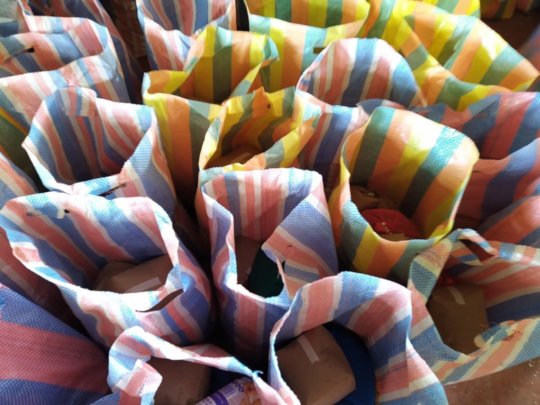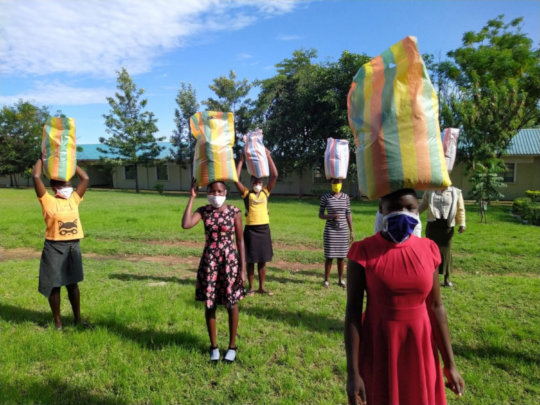 Links: