Joy Anthony is a Generations For Peace volunteer in Kaduna, Nigeria. Thanks to your generous support, she and her fellow volunteers will be working to empower women in her community, building skills that will help them to escape and transform the ongoing violent conflicts they face. Joy answers a few questions below to tell you more about her work.
We will only reach our goal of raising $7000 in 30 days with your support. Help Joy and Generations For Peace make the #IWantToBe Empowering Women For Peace in Nigeria campaign a success by using your social media networks!
Learn how to support us on Facebook and Twitter by clicking here: https://www.thunderclap.it/projects/27225-iwanttobe
Q: What are some of the issues women face in Nigeria?
Women in Kaduna face many challenges that prevent them from being guaranteed gender equality and empowerment. For example, a number of women are unaware of their inheritance rights and the freedom to purchase land due to inconsistent religious interpretations concerning these rights.
Women in the community are not as actively involved in community decision-making due to their disempowerment (e.g. from lack of skills or resources for income generation). There is limited knowledge and skills for effective advocacy efforts. There are feelings of helplessness and a belief that they cannot adequately initiate change in their communities. Community heads' have an inability to work with women on peace building and conflict transformation issues that arise within communities.
Q: You are currently conducting a Women's Empowerment For Peace programme with your fellow volunteers: why now and why this programme?
The programme focuses on helping women realise the important role they can play as women in the prevention and transformation of conflicts, peace negotiations, peace building and reconstruction. The programme equally seeks to inculcate sustainable positive values, life skills, and income generating skills.
Q: Can you tell us a bit more about the women you will be working with?
Thirty women were selected from ten different communities in Kaduna State - three women per community. Their ethnic groups include: Hausa, Fulani, Tiv, Igbira, Bajju, Tyap, Gbagyi, and Yoruba. They come from both Christian and Islamic religious backgrounds and are aged between 25–50 years old. They were selected because of their commitment and involvement in programmes that concern the wellbeing of women in the community. Most of them are female leaders in the community who form groups and community based organisations that support other women.
Q: What role should men play in supporting women in leadership and decision-making positions?
Men should assist and encourage women to take up roles of responsibility in community engagement, as their involvement can make a meaningful contribution to the growth of a community.
Q: What are your hopes for the programme?
To see women actively engaging with members of the community. To see a commitment to the promotion of gender equity. To demonstrate the value of women in decision-making and conflict transformation roles to the relevant authorities in the communities, which will transform the current situation. To promote the active engagement of women at the community level, which will lead to improved relationships between different groups and individuals in the communities. To increase the number of women involved in community decision-making!
Q: Why Generations for Peace?
I volunteer with Generations For Peace because of their focus on community development and peaceful co-existence among people.
Q: What drives you to do the work that you do?
The passion to make a change in my community drives me to do the work I do.
Please, help Joy and Generations For Peace raise $7000 by the end of June to support this important work for women in Nigeria. Donate your social media reach and share our story today.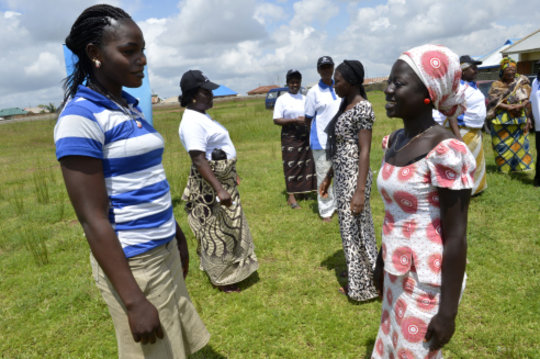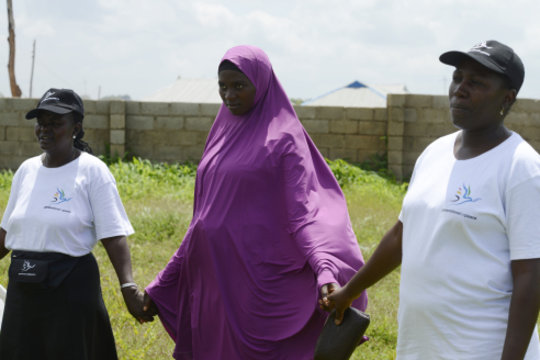 Links: