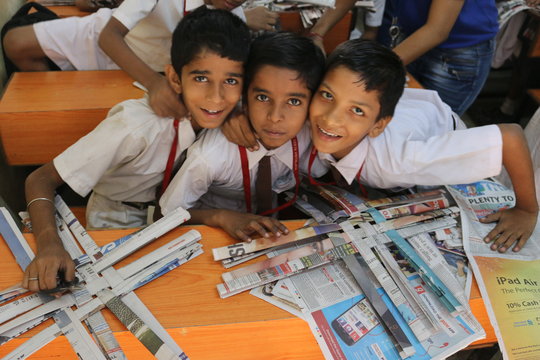 "It is easier to build strong children than to repair broken men."
This is the ethos on which this organization has stood upon.
For the many years that Toybank- The Opentree Foundation has worked, it has diligently worked toward ensuring that children remain children with happy and soulful childhoods.
All of our work strives on being proactive so to prevent children from succumbing to immoral habits. Toybank tries to address the root cause of a problem and not wait until the child has already lost its innocence.
Sunita was an extremely shy girl who never joined the rest of the kids for group games at one of our centers. She had trouble speaking and found it difficult to respond to questions in class straightaway. However through our consistent impact assessments and play sessions, we observed that Sunita had very well developed fine and gross motor skills. So we approached her through games that promoted these skills so that she could play freely and sense her own achievement. Slowly through our constant play sessions and regular follow ups she started to speak up. She shared with us of how her home life was. She had lost her mother at a young age and he father had re-married and so she had a step mother & step sister. She constantly felt abandoned and neglected by her step-mother. In the process she had lost her confidence and was slipping into a shell. Toybank came into her life at a time when she was almost losing herself. It took her a while to come through and play with the other kids. But even then, she used to play solo games at Toybank such as Brainvita, Puzzles and ball-catch on the wall! After much following up & regular play time, today Sunita is one of the brightest kids in her class and has a talent of singing!
It takes something as small and simple as a Toy to get a child's attention out from the troubles that it is in; they are naturally attentive towards toys.
For the children like Sunita, who have difficult lives, there is no environment at all for them to act child like. A small toy gives that space where a child gets an opportunity to look away from all the problems and be a child again. The more time the child gets to be a child, the healthier and safer it is for the child itself and ultimately for the society.
This way we want to get their attention, instil in them the values and give exposure to them so that they realize and feel that there is an opportunity for them to get out of their troubled lives and be hopeful of a better tomorrow.
Over the last 3 months, Toybank has reached out to 1702 children from 26 centers who have tough lives such as Sunita's. It is such a powerful undertaking of returning lost childhoods. Toybank is constantly addressing the developmental needs in children through games, toys and play.
The Five Major Goals through which our work is driven are:
1. Accessibility: For children to first have simple access to morally correct toys and healthy play
2. Interest in Life: They are motivated for themselves and feel excited to live
3. Going to school: Their interest to study increases through play
4. Academic performance: They are motivated to finish school & are able to take informed decisions
5. Happiness: That the kids must always have fun; ensuring that they're kids all the way & don't lose out on their childhood too soon.
We believe that qualities like passion, enthusiasm and goodness, are qualities which are planted at the root level. Once these qualities are in place, no matter what line of life these kids take up, they'll always be immensely confident & successful in whatever they do. At our play sessions we are trying to get the kids out of their shields that have come up due to their circumstances and make them into individuals who are excited about the littlest things they do, fill them with enthusiasm, confidence and passion.
Through 2013 & 2014 and a team size of 6 :
- we opened 176 Toybank Libraries across Bombay and Rural Maharashtra
- these centers impact the lives of 25,546 children EVERYDAY
- many of these children come from below poverty line and/or very low income households
- these children are learning so much through our regular play sessions:
what it means to be a confident person;
values are instilled in them, especially the boys who are learning to control their anger and frustration by concentrating their energies in intense games & team activities organised by Toybank;
they have started focusing better in their studies and as a result the school principals have narrated this to us directly telling us how much better their kids are performing in their exams;
because they are studying and concentrating better, they feel a motivation to stay in schools & not drop out to earn money;
and because they stay in schools, they have a chance of going to college and be better equipped in their lives to find jobs and have a stable living in their futures
Over the last decade Toybank has recycled and distributed toys and games to 100,000+ kids and continues to do so nonstop, wherever possible in India and outside, all the way even to the kids in the Himalayas and kids in remote areas of Bhutan!
There is a lot that needs to be done. We are on it. We want to better India and get it to have sensitive, strong and ethical adults who will respect other beings, where men and women will treat one another with respect and dignity and also make a living through honest means.. and we won't stop at Toybank till we know that that change is finally a permanent one.
Hoping to stay connected with all of you who have supported our work through Global Giving. Do let us know if you would like to understand our budget and work in greater detail. We are also very happy to have volunteers come and engage in what we do. Toybank thrives on the power of volunteers as we believe that for positive change to set in permanently, we all need to work together with that common purpose.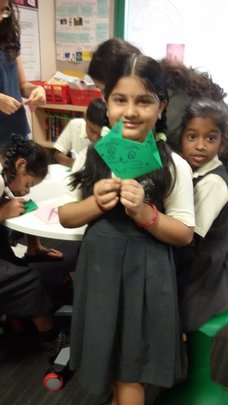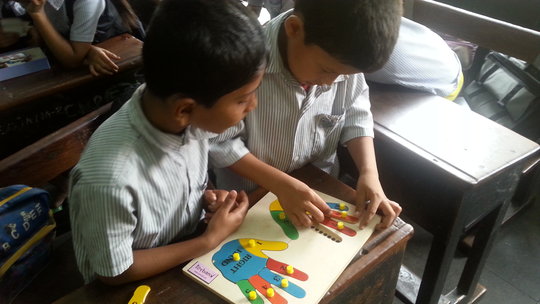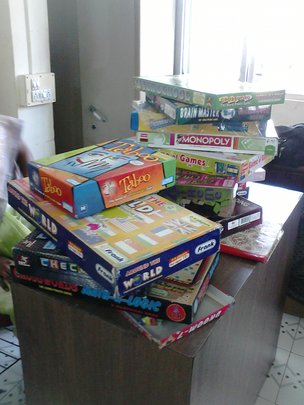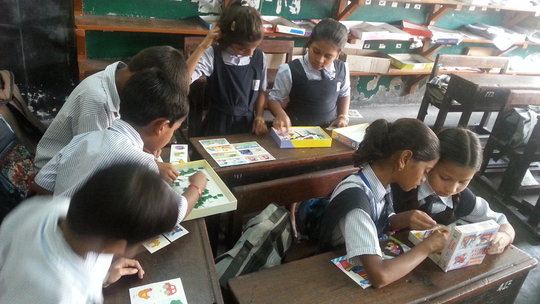 Links: