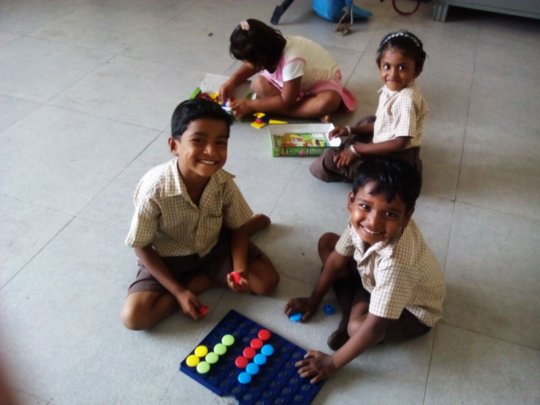 "Play is the highest expression of human development in childhood, for it alone is the free expression of what is in a child's soul," – Froebel.
It is this expression of play that we at Toybank constantly aim to provide to as many children in India.
Dear Toybank Supporter,
I am pleased to share with you this Toybank report and I'm also proud to mention that we've impacted the lives of almost 34,000 children up till July 2016! Specifically, for the months of June and July, Toybank has conducted 62 play sessions reaching out to 1769 children and we've also replaced toys across 23 centres. We thank you for your support so far as it has helped us reach out to underprivileged and rescued children and provided them with access to a variety of toys and games.
Toybank, under The Opentree Foundation, constantly works to provide children with access to healthy play and games to ultimately reach our long term goal of addressing development needs in children.
One of the biggest recent developments we've had at Toybank is the set-up of 22 Game Libraries in Beed, a Rural area in Maharashtra. The centres were set-up for 3175 children in response to providing them safe spaces and specifically distracting them from other hardships surrounding them such as the drought and farmer suicides, which were rampant in the area during the summer months.
While the adults were busy coping with their families' basic needs in the drought, Beed's children had no option but to stay home or wander in the scorching sun. Therefore, the children's need and right to play-- which is fundamental to their mental and moral development- was being left unfulfilled.
The Game libraries were set-up in collaboration with Manavlok, an organization for the socio-economic upliftment of the rural poor. With the setting up of play centres for these kids, it is ensured that they are safe and indoors and most importantly that they are happy. Arti who studies at one of the centres has expressed her feelings about the set-up of the Library, 'We are given so many toys and learn new games at every session. I wait to attend a play session at the game library'.
It's not only the children, but the teachers who have seen the benefits of the Game libraries. Mr Chavan, the centre-in-charge at one of the Schools says, 'The students are always so eager for the play sessions to begin. We have definitely seen an increase in the attendance rates at school and the play sessions keep the children energized. The neighbouring schools had seen us conduct play sessions and then opened Game libraries in their schools as well'.
In addition to our rural set-ups, we've also been growing with our urban Game libraries. In June, the count of our libraries in Maharashtra was 251 and through this we're impacting the lives of almost 34,000 children! With 145 of them being urban set-ups and 106 of the in the rural parts, all of these set-ups are thanks to your contribution and constant support!
With most of our children coming from underprivileged backgrounds, Toybank's interventions ensure that each of these children are given the right to play and enjoy such an integral part of their childhood and are happy.
While we're working with the underprivileged and at-risk children, we also make sure to sensitize their privileged counterparts and explain the power of play and the importance of play for children. In the months of June and July, we've worked with approximately 945 school children from 5 elite Schools and conducted workshops and toy collection drives with them. Our target in the coming year is to reach out to as many schools and better sensitize them on the importance of play. Avantika, one of our core volunteers and a grade 11 student at a school we work with says, 'Toybank is special because they recognise that a toy is not a luxury, but a right. Toys form a significant part of an individual's childhood, and are important for the child's development and happiness. I will continue to support work and contribute, because I believe one of the finest acts of kindness is gifting a child happiness'.
Story from the Field:
14-year-old Sagar (name changed) is currently a regular student at the Utkarsha Balbhavan in Ahmednagar, which is one of Toybank's rural Game library in Maharashtra. However, this was not always the case.
About a year ago, Sagar was a school dropout whose parents enrolled him to the Utkarsha Balbhavan. His parents earn a meagre source of income by selling old clothes and also have two other children to support. As a first generation learner, Sagar was a very restless boy but intelligent, with a special interest for drawing and art.
Every time Sagar came to the Balbhavan, the centre-in-charge was committed to him, and all the other students, and would encourage them to come regularly, with the added incentive being toys and games. Sagar soon became a regular student at the Balbhavan and come on a daily basis, with the extra excitement of knowing there would be a play session.
It was noticed at first, that during the play sessions, Sagar would take a game, get distracted, and not complete playing the full game, and subsequently take a new game or toy. The centre-in-charge and social worker acted upon this and sat with Sagar through a whole game and ran through how to play the game, step by step. As time progressed, Sagar would avidly play one game and concentrate on completing. At every play session, Sagar would pick up a different toy and through this learn concepts related to his school curriculum. The centre-in-charge noticed that Sagar had a strong like for numerical games and puzzles.
The play sessions and guidance by the centre coordinator have helped Sagar and through our continuous intervention we are positive Sagar will continue being a happy child.
Toybank will continue to do the work we do and not stop till every child has been given the right to enjoy their childhood, through toys, games and play. We thank you once again for your contribution and to continue supporting us please do hit the donate button on our Project page.
We look forward to your continued support to ensure that every child in India is given the childhood they deserve- a one that is happy and filled with experiences of play and games!
Warm regards,
Shweta Chari,
Founder and CEO, Toybank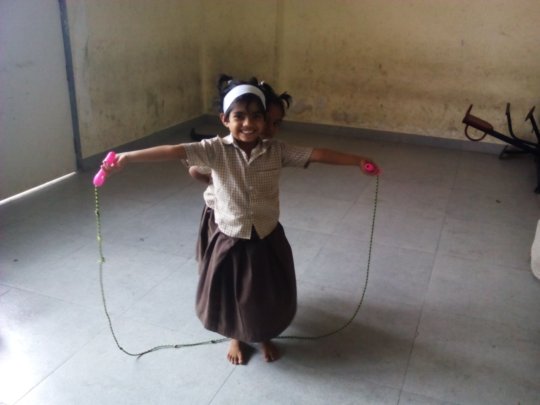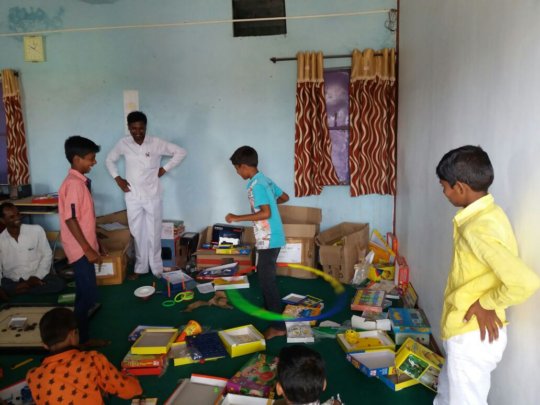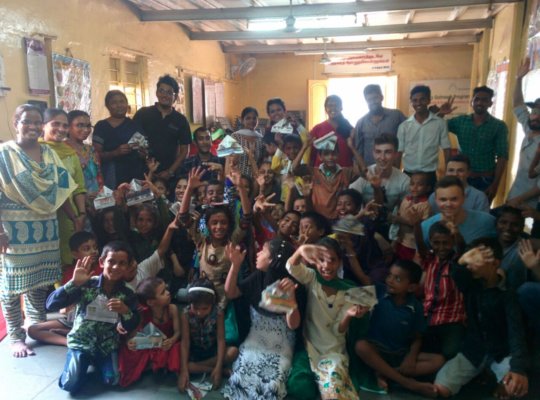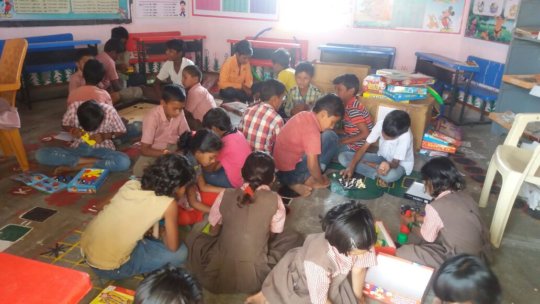 Links: