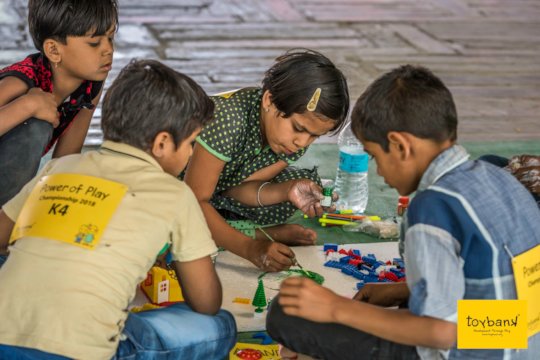 Dear Toybank Supporters,

We have had an amazing kick-off to the financial year 2018-19! Wishing it to be a progressive one for all of us. Toybank is always enthusiastic to share its reports on GlobalGiving, as this platform has always been a strong support system for us. The months of March, April, and May 2018 at Toybank have been refreshing and innovative.
Through our Play Sessions, we delve into the Right to Play for children and also teach through the medium of toys, games and plenty of unstructured Play. In these three months, we have conducted 208 Play Sessions at our centres across Mumbai, reaching out to 5164 children.
8 Teacher Training sessions were conducted where 91 teachers understood how to drive the Power of Play to their children. We also replenished games at 25 of our Urban and Rural Play centres to restock them with new and innovative games to suit each child's need. A Special Frisbee Session was conducted by our volunteer, Craig – an ardent Toybank Supporter at Malvani, Malad.
We conducted 1 Impact Awareness Campaign for 20 individuals from all walks of life. A Distribution was held at Durga Devi Sharma School for 80 children who received beautiful games and toys.
In the month of April 2018, a Power of Play championship was organized at Beed district in Maharashtra. Toybank as Organizers, Child Action as Sponsors and Manavlok as our non-profit partners, joined forces to conduct the inaugural Power of Play Championship in April 2018. 20 Schools, each sending teams of 4 children, totalling 80 children spread across Primary and Secondary students participated in the event.
The Power of Play Championship was much more than just a board game competition. It was about reinforcing the language and importance of play in the lives of children using play both as a distraction and a learning mechanism. An important aspect of the even for Toybank was reaching out to stakeholders like teachers to reiterate what exactly play can achieve. Toybank is looking towards the future to reach out to more stakeholders and continue to reinforce how PLAY impacts lives of children and everyone associated.
Here is what a volunteer had to say about her experience at the event: "There was learning happening all around; for us, for the teachers and for the children. You could see the powerful impact of Play" - Reeba George, Volunteer
Moments of Change: (in the words of our field leader)
"Ganesh (name changed), a 12-year-old child, who lives in the interior slums of Malvani, Mumbai, was a part of the Summer Special Play Session. He was playing with 'Toy Town'. During the span of the Play Session, I kept observing him as to what he is trying to make. Despite having an instruction manual on how to make palace, houses; he opted to make a Garbage Truck out of the Lego blocks. When asked what is it made for, he pointed out to a house made of Lego by his friend saying "Yeh truck jayega aur uss ghar se kachra collect karega aur dumping ground mai jaake daal dega" (This truck will go and collect the garbage from that house and dump it in the dumping ground.) All the while illustrating through the truck how it will go. He also made more objects from the Lego and started narrating more stories with them. It was very interesting to hear Ganesh's pretend stories that were somehow related to the garbage truck.
This made me realize a game is not just limited to developing one certain skill set but has the capacity to develop a lot more than that. It has the capacity to develop and shape the child's personality This puts across, the awareness the children have towards their surrounding and their willingness to contribute to making a change in the society."
It is through Play that children learn to express their thoughts. We at Toybank will keep working for the children's healthy development through the medium of PLAY.
We thank you once again for your kind contribution and to continue supporting us please do hit the donate button on our Project page. We look forward to your continued support to ensure that all children in India are given this opportunity to play, and in the process, help in their growth and development.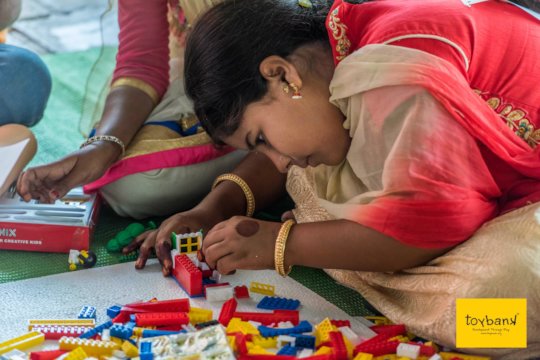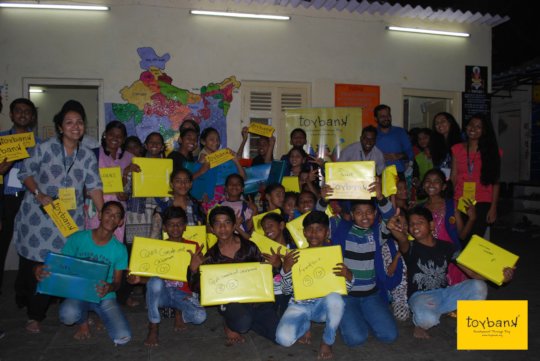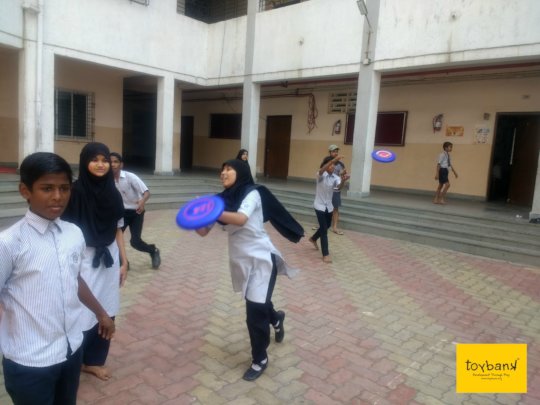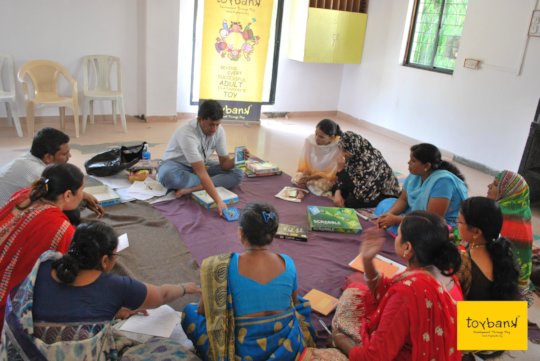 Links: