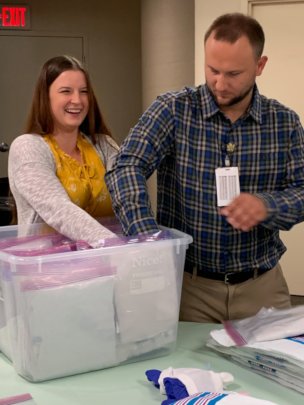 Dear valued donor,
GHC started this quarter off with the 2019 "Let Life Bloom" Gala in early November, and we were honored to have Sr. Mary Louise Stubbs of the Daughters of Charity International Project Services as our keynote speaker. We also welcomed special guest Dr. Amina Abubakar Bello, first lady to the Governor of Niger-State, Nigeria.
At that event our guests assembled 2,000 Clean Birth Kits! Those 2000 Clean Birth Kits (2,000) are being shipped to the Daughters of Charity maternity clinics in Nigeria THIS WEEK! You were part of that initiative, and we thank you!
Also, thank you to the graduating Nurse Residents at St. Mary Mercy Hospital in Livonia, Michigan!
On December 12th, these talented nurses assembled Clean Birth Kits as part of their graduation celebration! St. Mary's was one of our first assembly partners and we are grateful and honored that they have made us part of their graduation activities.
Know that your donations help keep these assemblies running, with help from the organizations we are working with. Each kit is valued at $10, and includes shipping and delivery to the remote regions we serve. It takes a village, and thank you for being a part of ours.
Our greatest thanks to you, GHC's supporters and valued donors. Please enjoy the pictures from these events!
Susan McAdams, GHC Board of Directors
Patricia Williams, Founder and President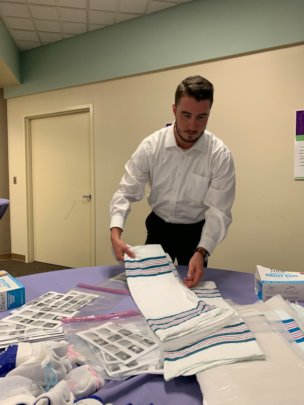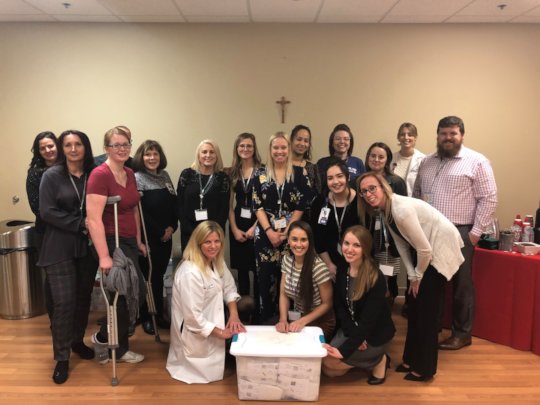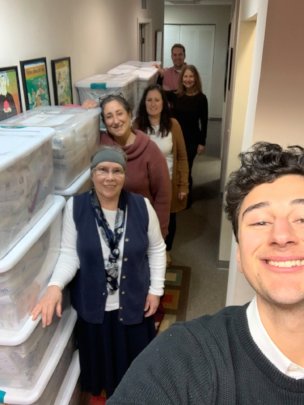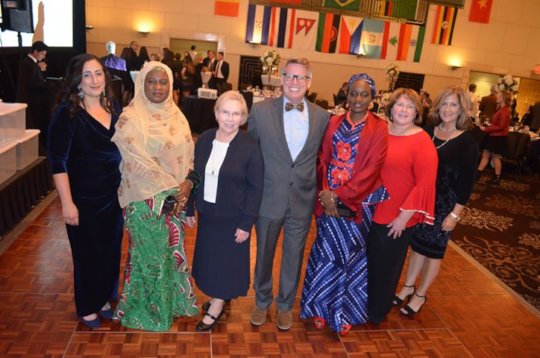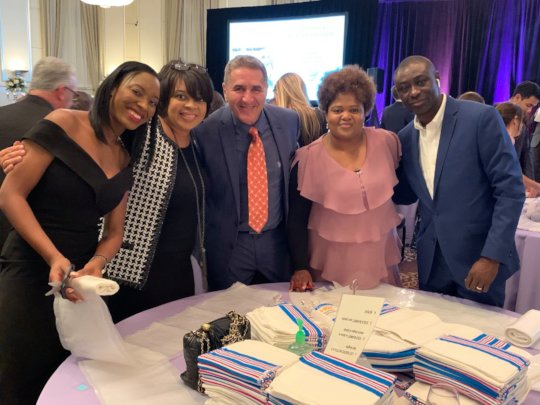 Links: