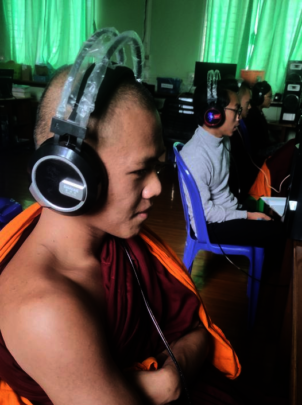 With your generous donation, GHC was able to develop training materials related to COVID-19, provide virtual training, and have a debriefing session post-training.
The training was on Health and Safety in the Context of COVID-19.
It took place on the
19
th
of January at 12:30 PM Myanmar time, and it lasted 3 hours.
There were 25 participants from the following organizations:
-The Way Station
-Suicide Prevention Myanmar
-The Holding Umbrellas Foundation
-Skills for Humanity
-Phaung Daw Oo

Monastery
After the training, the participants gained an understanding of how viruses emerge and were able to identify risk factors from coronaviruses in various populations and settings. More importantly, they learned how to prevent the spread of COVID-19 and how to protect themselves and their communities. In addition, they explore healthy ways to cope with stress during COVID-19, and were introduced to COVID-19 vaccine principles.
The participant's feedback to the training was very positive, in their words:
"Such a good training session. Now [we] know even more how to fight against this virus! The knowledge [we] got will be spread to our school".
Again, thank you for your donation which allowed GHC to support this training at such a critical time.
Susan McAdams, Board Member
Patricia Williams, Founder and President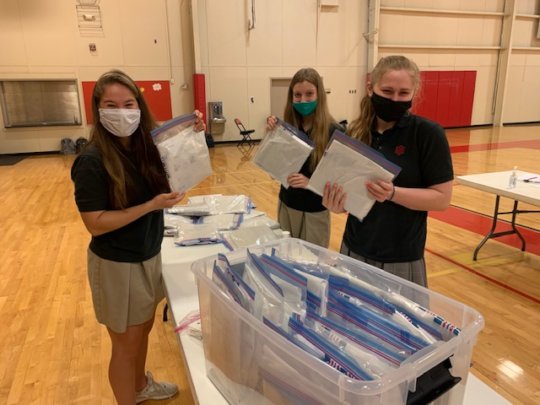 Dear valued donor,
Thanks to your generous donation, GHC was able to ship 900 Clean Birth Kits to Niger State, Nigeria, in the care of the RAiSE Foundation in March!
The RAiSE Foundation's mission is to ensure no women dies due to avoidable pregnancy related causes. They work to create awareness and opportunity for women and girls to realize their full potential in an environment that is safe for pregnancy and childbirth.
Your donation also make it possible to hold a two-day Clean Birth Kit assembly event at the Greater Atlanta Christian School in Georgia. Teachers and students assembled 800 clean birth kits over the two days in March!
Thank you for your continued support and generosity in 2021~
Susan McAdams, GHC Board Member
Patricia Williams, GHC Founder and President
Dear generous donor,
Thank you for your generous donation to the Beirut Healthcare Relief Fund. Exciting news: funds are on their way!
Patty Williams, our founder and president, traveled to Beirut, Lebanon this week.While there on business, Ms. Williams will be delivering a check to the hospital staff at St. John's Hospital and Rizk Hospital, as well as the Maronite Missionary Church, to be used to alleviate the local health care providers' ongoing needs following the devastating port explosion on August 4th. Lebanon was suffering a major economic crisis and shortage of medical supplies, equipment and PPE supplies amid the COVID pandemic before the explosion in Beirut on August 4th.
Thank you again for your generous donation. The need is ongoing, and we will provide an additional information and feedback once it becomes available. We apologize for the delay in delivering this aid due to COVID travel restrictions.
Warmest regards and gratitude,
Susan McAdams, Board Member
Global Health Charities
WARNING: Javascript is currently disabled or is not available in your browser. GlobalGiving makes extensive use of Javascript and will not function properly with Javascript disabled.
Please enable Javascript
and refresh this page.