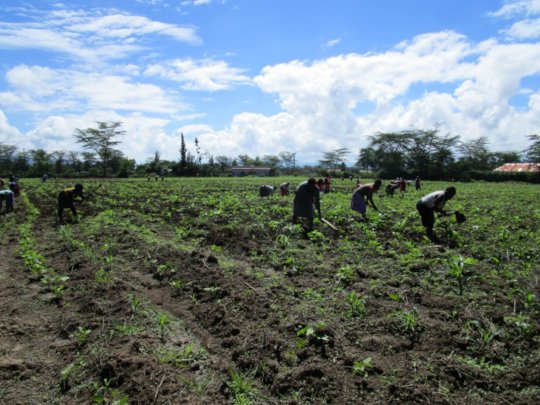 Life isn't easy these days...Covid-19 has spread its ugly wings to all parts of the world. Either we learn to live with it until a way is found to end the pandemic - or we fail terribly. At the Live and Learn in Kenya Education Center in Nakuru we have decided to go on as well as possible. The Live and Learn in Kenya Int'l community is a strong one. Parents know exactly how important education is for their children's futures and are willing and able to be role models when it comes to showing the children what is necessary for everyday living. They may not be able to teach them how to run a business or even help them with their homework - but they can show them how to care for animals that give them meat and milk - and how to farm the land to grow crops for themselves and their families. When possible, the older children help with the farm work at the Center's rented field. We grow as much of our own food as possible and the parents do all of the work - from clearing the field - planting - weeding - watering - harvesting - drying the beans, maize, and grains. The children who are too young to help at all watch! They see what is necessary.
Our dream is still to be able to buy the field that we rent so that we would not be forced to pay the rent - which is quite high. Maybe 2021 will be a magic year for us! We can only hope - and get to work while we're at it.
Thank you so much for your kind support and happy, healthy, and joyful 2021!
Brique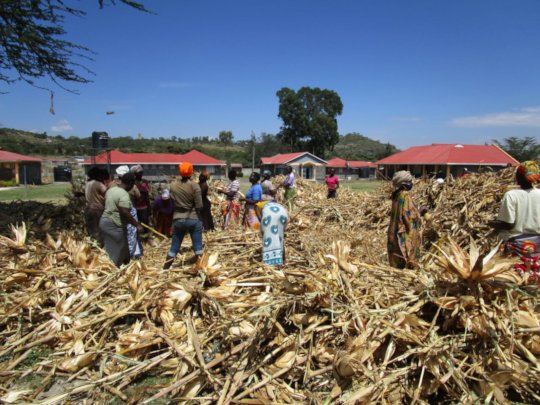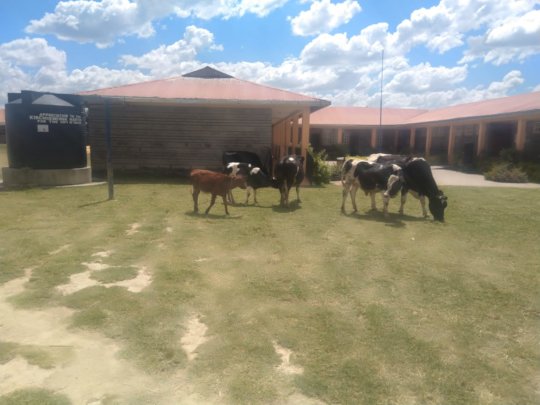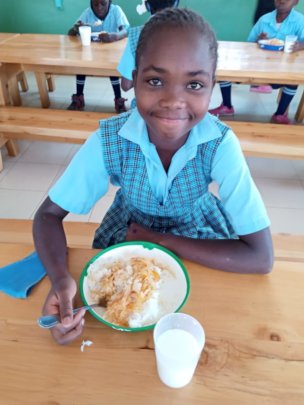 All I want for Christmas is some food on my plate - food on my plate - food on my plate


Times are hard and dangerous these days... Covid19 has spread its wings all over the world and, although the infections and deaths in Africa as a whole have been kept virtually low, they are rising and fear is everywhere.
Saddest of all is the fact that so many people have lost their jobs - their homes - and the ability to give their children the very basics. Food has become scarce and expensive.
We, at Live and Learn in Kenya International have found a way of providing funds to the project's children's families. Raising funds around the world through the very kind donations of people just like you have made it possible. We transfer the funds directly to the families through MPESA in Kenya. If that is not possible for a family, then a parent or guardian can come to the Live and Learn in Kenya Education Center to pick up the funds personally.
This has literally saved lives!
We are happy to report that we have been able to provide the parents with funds every month since Easter - also through your help!
This holiday season should really make a difference though. Let's all get together and give these children and their desperate families the real warmth of Christmas. Let's put food on their plates and SMILES on their faces!
Asante sana - Thank you so much!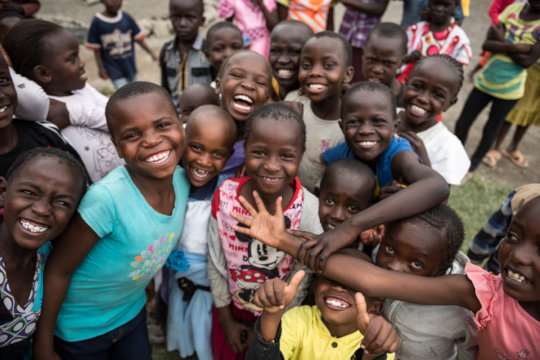 What does it take to save a life - change a life - give a desolate child the hope for a life away from poverty and shame?
Sad but true - money makes the world go around! Without it we can't help children out of the slums and into a better life.
Live and Learn in Kenya International is in its 20th year of changing lives and have seen the poorest and most desolate children who would never have had the chance to go to school, let alone go to vocational training college or university rise above and break out of the evil circle of poverty through education.
Living in the slums of Nakuru, Kenya, most parents did not want to see their children having to copy their own way of living - living from hand to mouth - worrying about the next meal or if they would even have a roof over their heads the next day.

For this reason, hundreds of children were brought to the Live and Learn in Kenya International office to be registered into the organization's education project over the years. Hundreds of children have been able to go to school - even to our very own high-quality school - for free.
Not only is education provided to the children and youths - but also everything that they need for school: uniforms, shoes, learning materials, free and wholesome meals, health and dental care, outings, and other extra-curricular activities.
SPONSOR A CHILD AND MAKE THE WORLD A BETTER PLACE TO LIVE IN FOR A CHILD - AND HER / HIS CHILDREN AND CHILDREN'S CHILDREN. Knowledge is passed on and on...
WARNING: Javascript is currently disabled or is not available in your browser. GlobalGiving makes extensive use of Javascript and will not function properly with Javascript disabled.
Please enable Javascript
and refresh this page.