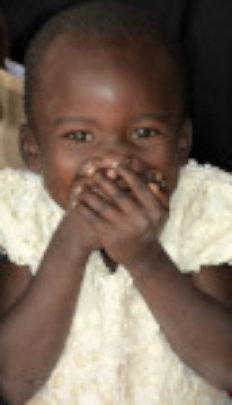 Being a child is supposed to be the same all over the world - playing, singing, dancing - and having a roof over their head and meals on the table and loving hand to guide them. But is it really like that everywhere? We can't help everyone - but we are doing our best to help as many children as possible to be all that they can be - and have fun doing it!
After several years of experiencing how well the children, even those who were very poor pupils in other schools, began to blossom and shine, we began taking very small children on to the Live and Learn in Kenya International project. These little 3-year-olds spend their days being pampered and played with - learn how to be part of a community by being a part of a group of other children their age and by playing and singing in both Swahili and English - they learn so much in the way that children are supposed to - through play!
Taking the children on at a very young age means giving them all that they need from Nursery School Class on - right up to College! These children will excel instead of landing up living in the streets.
Now that our school has 8 classrooms and as of January 2020, 7 grades plus Nursery School Class, Kindergarten Class, and a Preschool Class - that leaves us having two classrooms too few!!! We are now forced to put up a makeshift construction for the youngest until we are able to build the classrooms that are necessary.

So, now it's "back to the drawing board". We need to get a real roof over the little one's heads (and 4 walls around them) and give them a chance to be all that they can be.
We appreciate any support at all!
Asante sana!
Links: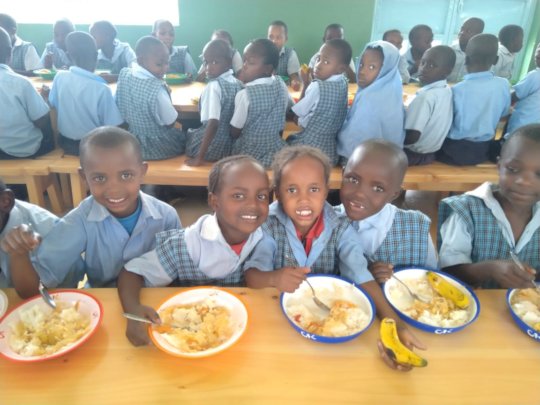 Buying farmland - what a dream that is... It has been our dream for quite a few years now. The idea of not having to pay rent for the small plot of land that we have been renting to be able to grow at least a small part of the crops that we need to feed the children at the Live and Learn in Kenya Education Center. For €5000 (about $5600) we could buy a nice-sized plot of land and be more self-sufficient. We have the many helping hands of the project children's parents who are so happy to be able to "give back" by working the land. But of course, we also have the older children who come to the Education Center on Saturdays and during school breaks for meals and sports, activities and tutoring. They are also more than happy to be a helping part of the Live and Learn in Kenya community. Giving back is an important aspect - one that should be taken very seriously. It gives the children and their parents the self-confidence of knowing that they are not "just being helped" - but are being given a helping hand to learn to help themselves! A small school garden for the younger children to grow tomatoes, cucumbers, berries, and herbs would be a wonderful and fun way for them to learn how to help themselves at a young age - and how things grow at all.
So, our goal is to raise the funds to buy a neighboring plot of land - or at least a plot of land close by - and for the seeds and fertilizer - and for a water tank so that the land can be watered.
This is how a dream turns into a goal - and a goal turns into reality!

Asante sana - thank you so much for caring.

Links: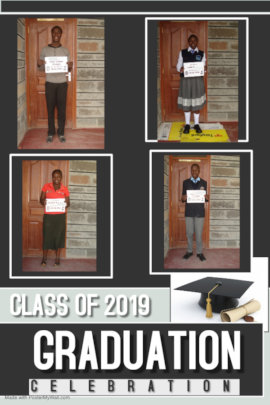 Sometimes things happen and children must leave the program - this is usually a sad occasion, but it happens and that's life. Every educational organization (and many parents all over the world) just have to accept that. Four students are leaving the Live and Learn in Kenya International program in November - and we aren't sad at all !!! Erick will be graduating from university with a B+ grade average and a Bachelor of Journalism and Mass Communication degree. Luciana will be graduating university with a teaching degree and will be a High School teacher. She is graduating with a B- grade average. Lydia is graduating from college with a C grade average with a degree in ECD (Early Childhood Development).. Tyson will graduate from vocational training where he learned wiring - and will now be able to find a good job.
These young adults were registered onto the Live and Learn in Kenya program when they were kindergarten kids! They came from extremely poor and desolate homes and would have, most likely ended up without any education at all and possibly on the streets. Now they are self-sufficient, well-educated people who can not only stand on their own feet - they will be passing their knowledge forward to their own children - and the generations after!
THAT is what Live and Learn in Kenya is all about - PASSING IT FORWARD. Our and we are doing everything in our power to give these children everything that they need to
WARNING: Javascript is currently disabled or is not available in your browser. GlobalGiving makes extensive use of Javascript and will not function properly with Javascript disabled.
Please enable Javascript
and refresh this page.