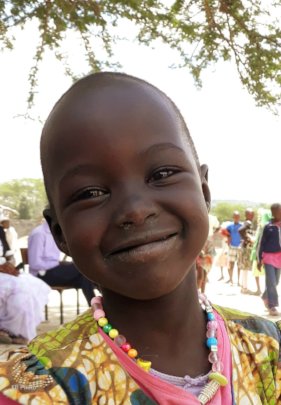 Wednesday, 6, February 2019 is the International Day of Zero Tolerance for Female Genital Mutilation 2019!
"On this Day of Zero Tolerance, I call for increased, concerted and global action to end female genital mutilation and fully uphold the human rights of all women and girls." — UN Secretary-General Antònio Guterres
The abhorable tradition of Femal Genital Mutilation (FGM) is so deep-rooted in so many cultures that it is so difficult for people to understand why it is not only illegal in many countries - including Kenya - but the pain and agony of this physical and mental abuse leaves the (little) girls and women powerless. It is a very sensitive subject that many people and organizations would rather just ignore.
We have decided to take our first steps towards zero tolerance for FGM and will hold a parent and guardian meeting at the Live and Learn in Kenya Education Center in Nakuru, Kenya with a guest speaker Dr. GK Mbuguah on Wednesday, 6. February 2019.
We realize that an informative meeting with Dr. GK Mbuguahwill not end FGM - but it will open some eyes - and if only one girl is saved from this agony, it will be worth it! With over 200 girls on our program who are possible future victims - it is time to cry out for them before it is too late!
During a visit to Kenya some years ago I was invited to a primary school where the principal spoke about the different causes of HIV/AIDS and mentioned that FGM was a major cause of the breakout - "but what else could be done so that the girls don't run around like dogs in heat?". I could not believe my ears. Here was an educated woman who truly believed in the necessity of FGM.
We are all about education - but education is not only about reading, writing and arithmatic - it's also about LIFE and what the respect and caring of our fellow human beings means. And one major form of respect and caring is not inflicting pain on one another - and realizing that FGM is only a sexist form of keeping women powerless in a society that desperately seeks and realizes the necessity of empowerment of girls and women.
We are proud to be in the position to open some eyes to the indignity of this practice. We can only hope that many will follow.