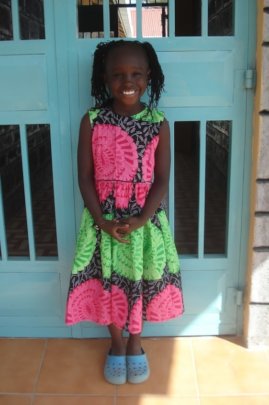 This is what pure joy looks like. Michelle is a little "Live and Learn in Kenya Int'l Kid" living in the slums of Nakuru, Kenya. Her sponsor paid for Christmas presents - food and the dress she is wearing in the photo. Sometimes a little can go a VERY long way. Little Michelle will NEVER forget today - and neither will her sponsor after receiving this photo.
Knowing that the funds that you donate are truly going to the children on the Live and Learn in Kenya International program is what makes sponsors care even more. It is important for us to take photos and send them along with letters of appreciation to the sponsors and donors. People need to see for themselves what their donations are doing. Whether it is paying for a child's education - uniforms, shoes, learning materials, and free meals - or those "little" extras that make a child's life even more special - just like childhood is supposed to be... special and memorable. That special storybook, a toy car, doll, Sunday best shoes, and a dress or shirt and pants - that's not just feeding a hungry child or providing education - it's gifting a child with a smile that will keep them warm and happy even when times get bad and tummies begin to grumble - because they are given hope for the future and the knowledge that there are people out there who care even if they don't know you personally and most likely never will.
So it doesn't matter if you are sponsoring a certain child or not. The warm feeling of knowing that you are bringing a smile of happiness to a needy child is enough to keep you smiling for a while yourself!
Happy New Year 2021 - may it be a year filled with warm SMILES!
Brique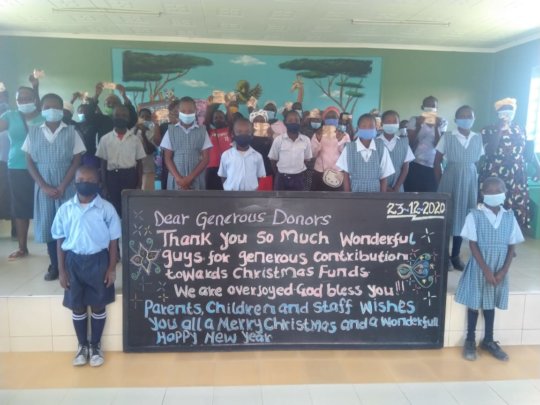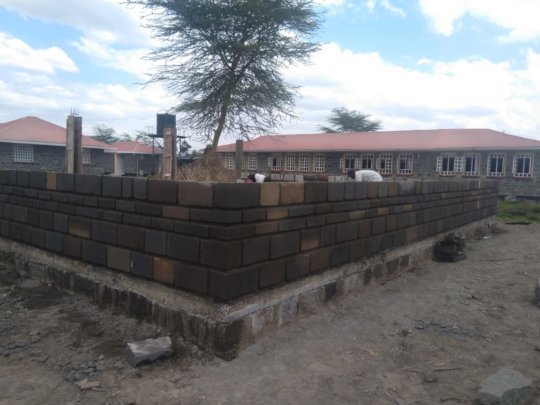 Now that the elementary school - grades 1 through 8 - has been built and the kindergarten has been built - and the modern kitchen with its fabulous dining / multi-purpose hall has been built - and last but not least, the administration building with its offices for the project manager and social workers, day health clinic and library has been built - What's next?
Well, not everybody has the capacity to go to high school and university. Most of the children on the Live and Learn in Kenya International program graduate from 8th grade and then go on to learn a trade. It is not always easy to find the right school for the right child. Some of the schools just aren't what they are supposed to be and the youth ends up with a certificate of completion, but without the full knowledge of the trade, he or she has spent the past 2 or 3 years learning. So we are taking it upon ourselves once again to make sure that this is changed by building our own vocational training college.
We began construction 4 weeks ago. The construction is coming along nicely, but we are still not certain of the number of classrooms we should build. Our original plan was to build 4 classrooms/workshops for tailors, hairdressers, mechanics, and IT. But the more we consider the future, the more necessary it seems to consider a second floor so that we can also train welders and carpenters and perhaps two other trades. Not only would we be able to train more youths to be able to stand on their own feet and one day be able to feed, clothe and educate their own children - we see the trade school as a future income for the Live and Learn in Kenya Education Center. People will be able to come to our school to have their cars repaired and painted, have furniture built, clothing sewn, their hair done and much more - and the income from that will go towards the upkeep of the Center!
But it is very expensive and we'll need all the support we can get to make this LLK dream come true. But 2021 is going to be a good year!

Let the magic begin :)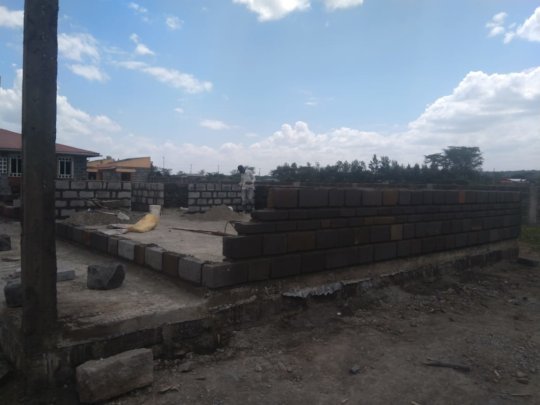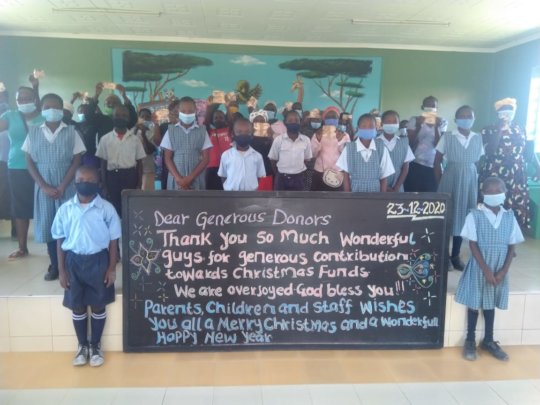 It is often so difficult to get funds for meals for all of the Live and Learn in Kenya Int'l children. During the Covid-19 pandemic, it has been even more difficult than usual as so many loving, caring and generous supporters are now in a position of anxiety and worry about losing their jobs and ability to feed themselves!
But Christmas is a time for caring and sharing - and although people are fearing for their own livelihoods, they were so generous again this Christmas season. We were able to feed all of the children in the two grades that were allowed to attend school in Kenya - and provide funds to the parents to buy food and soap so that even though hundreds of children were not able to enjoy school meals, they did not have to suffer hunger at home.
The holiday season's fundraising was a huge success! Writing to sponsors, social media, and raffles at a local store made it possible for Live and Learn in Kenya Int'l to provide a minimum of $37 to every one of the Live and Learn in Kenya Int'l's children's families. So there were smiles all over the slums as parents bought food and even some sweets for their family's holiday meal - and even enough to hold them through for a couple of more weeks.
When schools finally re-open in Kenya on January 4, 2021, we will be able to provide warm meals to every child 6 days a week - with your help and generosity.
Asante sana - thank you so much!
We wish you a happy, healthy, and prosperous New Year.
Brique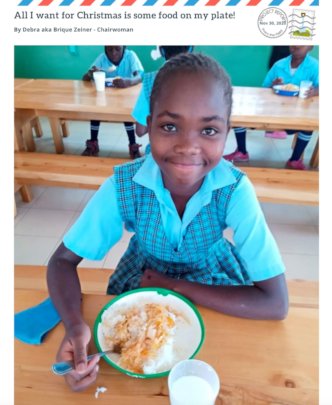 WARNING: Javascript is currently disabled or is not available in your browser. GlobalGiving makes extensive use of Javascript and will not function properly with Javascript disabled.
Please enable Javascript
and refresh this page.