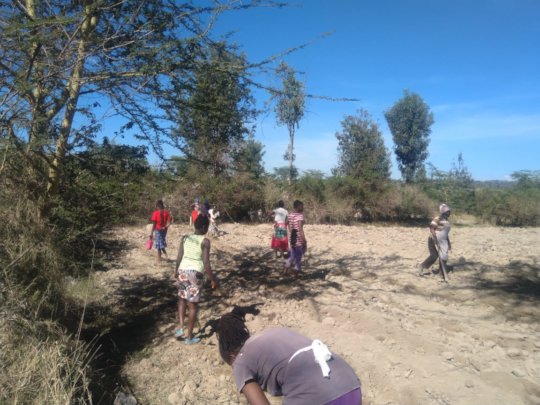 Life is hard - and it has gotten much harder over the past 13 months - especially now that Kenya is back in a full and strict lockdown since March 2021
But life goes on and the children have to be fed! The parents of our Live and Learn in Kenya International children take turns working on the field growing crops of beans, maize, and green vegetables for the children's school lunches. They toil away preparing our rented acre of the field for planting - plant the crops - weed the field - harvest - set the maize and beans out to dry and then make flour out of the maize. The mamas are responsible for all kitchen work at the Live and Learn in Kenya Education Center's kitchen. That doesn't only include cooking - but also preparing the fires for the huge stoves - slaughtering animals - pluckining the chickens - serving the meals - and then cleaning everything up.
It's this work that lets the parents know - and feel - that they are a part of the Live and Learn in Kenya International community. It also shows their children - who are looking on and taking this all in - that they can be proud of their mamas and papas and how much they love and care for them. It shows them what needs to be done in a community - in a family.
We are very proud of our Live and Learn in Kenya parents. Kudos to them all!
Asante Sana - thank you for YOUR wonderful and generous support!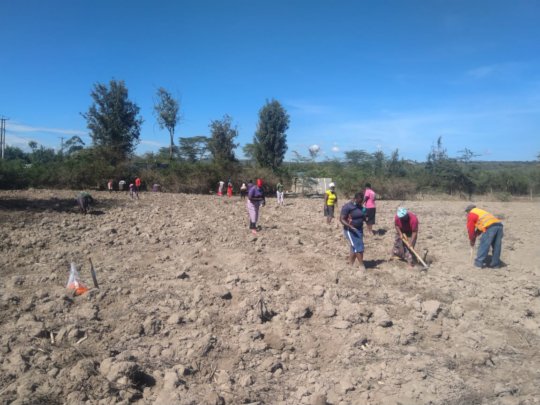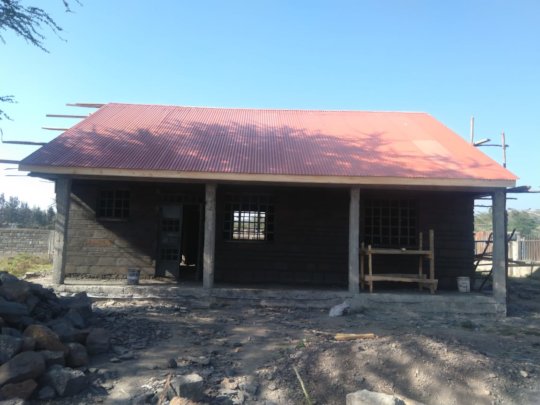 Little by little - step by step - donation by donation - the first classroom of the Live and Learn in Kenya Career Center is being built and we are getting closer and closer to finishing it.
With a little help from our friends, we will be able to have the first classroom construction finished, furnished, and moved into by the youths who are desperately wanting to learn how to be a tailor. We already have a group of young women sewing uniforms and ordered clothing for our Live and Learn in Kenya Int'l children.
We still need flooring, a ceiling, sink, shelves, chairs, tables - and of course sewing machines, tools, and fabric.
We are hoping to have it finished by the end of April so that we can get to work on the next classroom - a computer lab!
ASANTE SANA - THANK YOU SO MUCH!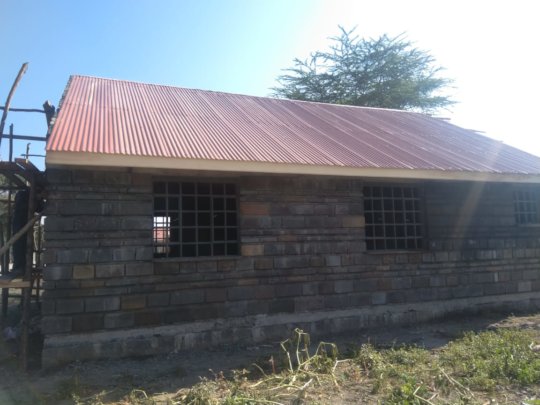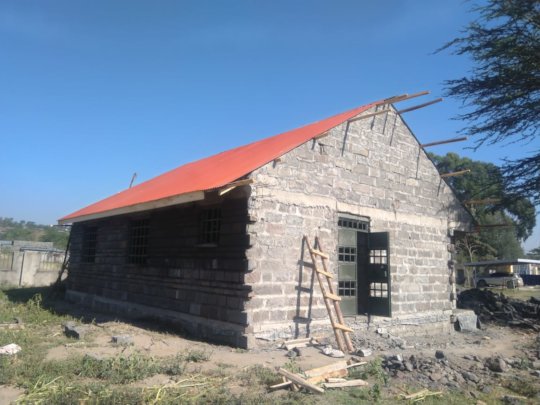 A Day for Women - Every day is - or at least should be. Today we are highlighting Celestine.
Celestine has been a Live and Learn in Kenya Int'l child since childhood. Now she is off to college!
Celestine was born into desolate poverty. She comes from a family of 5 children, 3 boys, and 2 girls. Her single mother (a widow) does temporary/casual jobs to generate income for the entire family. Her father died in 2000. With an irregular and very low income, her mother is unable to provide the basic needs for her children.
When her mother wisely and successfully registered her onto the Live and Learn in Kenya International program over 11 years ago Celestine was a scared little girl. She started nursery school and blossomed into a happy, smiling chubby-cheeked little girl. But soon her world fell apart again. When she was in first grade her mother died - as did her father - of AIDS. Over the 11 years with Live and Learn in Kenya Int'l she worked hard. She successfully finished elementary school and went on to high school in Nakuru. Her grades were very good. She's a hard worker with a bright mind. Her older sister took care of her - very good care. They are a very humble Catholic family. Their tribe is Luo.
Now Celestine is studying Supply Chain Management at the Kiirua Technical Training Institute. SHE WILL NOT ONLY SURVIVE - SHE WILL THRIVE!
We would not have been able to support Celestine - like hundreds of other children like her - if it weren't for people like YOU!
Asante Sana - thank you so much!
WARNING: Javascript is currently disabled or is not available in your browser. GlobalGiving makes extensive use of Javascript and will not function properly with Javascript disabled.
Please enable Javascript
and refresh this page.